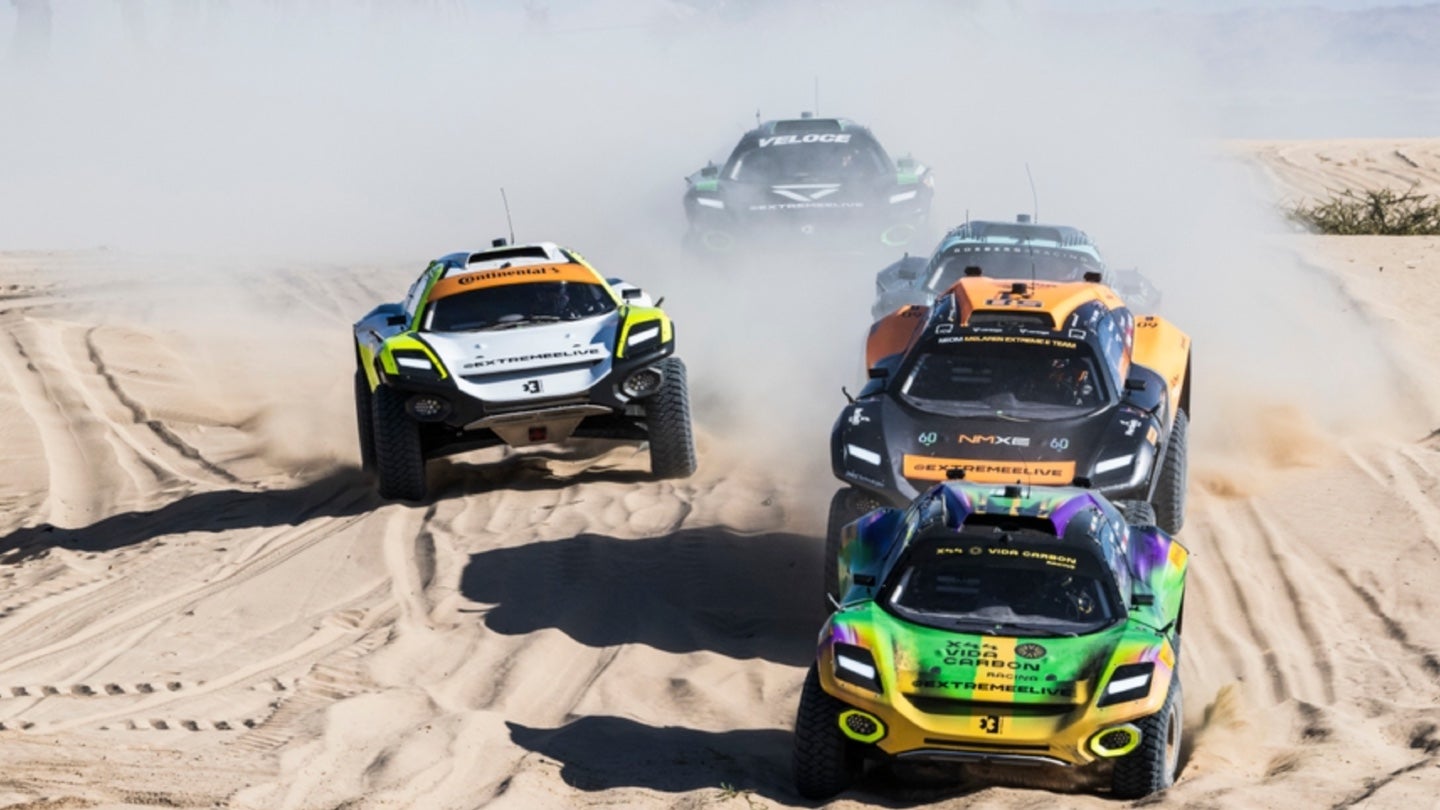 Recast, the innovative sports streaming platform, will cover all remaining events live from the ongoing third season of the electric SUV motor racing series Extreme E in over 100 countries worldwide.
Through the tie-up, announced yesterday (May 10), Recast make Extreme E races available to watch live without subscription fees but instead via microtransactions.
Extreme E has said that "by utilizing microtransactions, Recast ensures that content creators and rightsholders receive payment for every view of their content, with up to 85% of the revenue going directly to the publishers."
The series is the latest sports property to conclude a streaming deal with Recast, with the European Taekwondo Union and the International Canoe Federation having announced similar deals in April alone.
Recast, based in the UK, has grown rapidly since launching fully last year as a more affordable and accessible broadcasting platform aimed primarily at non-premium sporting properties.
The deal has been unveiled days ahead of the second Extreme E event (covering the third and fourth rounds) of its third season – the Hydro X-Prix, in Scotland. After that race, events will take place in Italy, Chile, and either Brazil or the US.
Two events this season have been held already, in Neom, Saudi Arabia.
Andy Meikle, Recast's founder and chief executive, said: "By broadcasting their events live on Recast and utilizing our innovative pay-per-view solution, fans can watch all of the events knowing that the proceeds are going straight back into Extreme E, helping to raise the profile of their series mission to raise awareness of climate change."
Ali Russell, chief marketing officer at Formula E, added: "We are delighted to be partnering with Recast for Season 3 of Extreme E. The innovative approach that Recast takes to content distribution aligns perfectly with our own mission to use motorsport as a platform to raise awareness of climate change issues and inspire positive action.
"Through this partnership, we will be able to reach fans in over 100 countries around the world, giving them unprecedented access to our exciting and groundbreaking racing format."
Extreme E chief marketing officer Ali Russell discusses the launch, the logistics, and the purpose of the series.