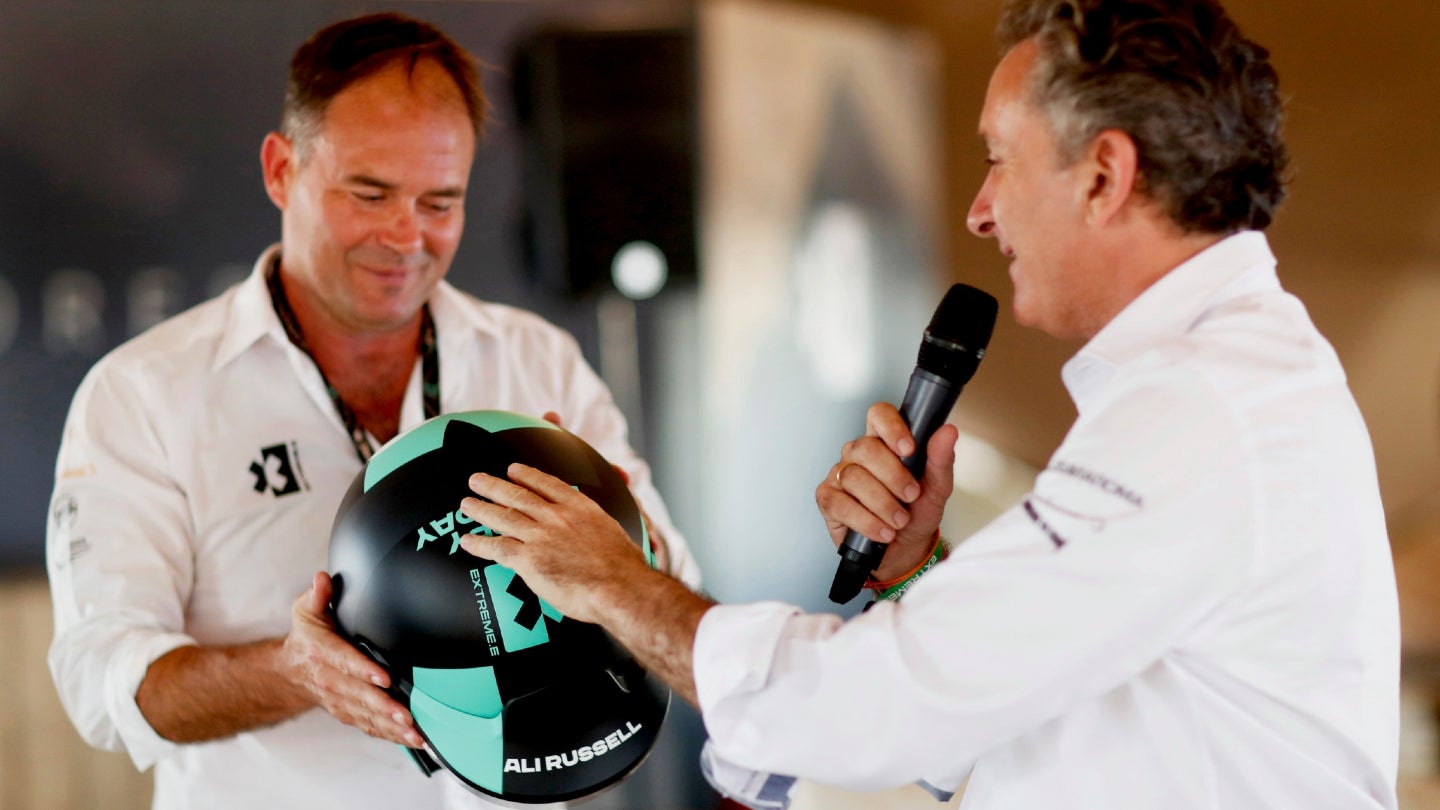 When Extreme E launched in 2021, it looked like nothing that had gone before, and one might reasonably have questioned how viable it was as a sport.
Three years on, with continued growth, it looks as though any such question can be parked – but it shouldn't be understated how radical the concept remains: an electric SUV motor racing series traveling to hidden corners of the world on a repurposed cargo ship for races with no spectators.
Elaborating on this in discussion with GlobalData Sport, Ali Russell (pictured, left), chief marketing officer at Extreme E, explains: "Starting a sport from scratch is incredibly challenging – specifically when you're looking at motorsports. These are not off-the-shelf cars, the locations we've been to are not tracks – we're not booking a Formula 1 race on an existing track.
"We're essentially navigating the globe on our ship, going to some very remote locations, which have no prior experience of motorsports, with a new vehicle, new teams, new drivers, a new format, a new television product. There's a lot of new aspects there."
Sport with a purpose
The reason the series goes to such extremes, so to speak, is because it was conceived as not just a sport but one with a social purpose.
How well do you really know your competitors?
Access the most comprehensive Company Profiles on the market, powered by GlobalData. Save hours of research. Gain competitive edge.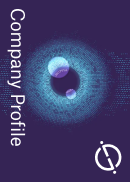 Company Profile – free sample
Thank you!
Your download email will arrive shortly
Not ready to buy yet? Download a free sample
We are confident about the unique quality of our Company Profiles. However, we want you to make the most beneficial decision for your business, so we offer a free sample that you can download by submitting the below form
By GlobalData
"I don't think there's been another sport that's ever been created with the goal and ambition to communicate climate change and to also be the testbed for climate change mitigation," says Russell.
Extreme E's sister series Formula E (the electric single-seater racecar championship Russell helped to set up) had preceded it, of course, but primarily with the goal of showing the potential capabilities of electric cars when it was founded – although that has evolved to be more all-encompassing since.
That there are now two more series planned for Alejandro Agag's sustainably focused motorsport family is perhaps as good a guide as any as to how successful Formula E and Extreme E have proven.
The E1 Series powerboating competition is due to launch at the end of 2023, while Russell says more details about the Extreme H hydrogen-powered off-road racing championship will also be released this year.
"We've got the testing of the car later this year and the development of the new series," says Russell. "We're using the framework of the existing Extreme E series, so we're not looking to go to different locations with Extreme H. What we're looking to do is morph into something that has a really good complementary aspect to it, creates more media rights for us, creates more time in the car for the drivers, the teams and so on."
Russell adds that part of the aim for Extreme H is to help drive the development of the hydrogen-powered vehicle industry, which for cars in particular has not yet taken off.
"We believe that there'll be a number of different solutions within mobility, and we think hydrogen will be one of those solutions – and specifically for outside of the cities where people need to go long distances," he explains.
For Extreme E – and, indeed, all of the series – the hope is for the technology developed to ultimately help to eliminate emissions in production vehicles.
"There's no doubt that a racing series can be very, very effective at developing the technology behind a lot of the positive change that's going to happen within transportation," Russell continues.
"If you look at historical racing, everything from traction control, to fuel injection, to even things like wing mirrors and seatbelts have all come from racing. What we want to do is have the same impact on the EV elements. That's the battery, the inverter, and the drive train.
"It's not about aerodynamics, it's not about suspensions, it's not about a lot of other developments in many other motorsports. It's about the EV elements."
Destinations that tell a story
The locations in which Extreme E races, meanwhile, are key to communicating the message about climate change. Each destination is chosen for the story it can tell – but not without exhaustive research.
"There's a lot of different factors, but, ultimately, where we start is impact. What is the impact? What is the story we're trying to tell?" Russell explains.
"Each of the locations has to create a narrative that illustrates climate change. The second thing is, are we aware of the sensitivities around it? We do a lot of work with environmental consultants to ensure that in the racing location, there is no damage to the ecosystem. That that is something that we have zero tolerance for, so we don't go to locations where we think we'll have a detrimental effect on the environment.
"Then it's about finding governments and companies in those locations that see value in terms of telling positive stories."
Season one's Ocean X Prix in Dakar, Senegal, for example, highlighted the impact of climate change on marine ecosystems and the people who depend on them, while the Arctic X Prix in Kangerlussuaq, Greenland, later that year drew attention to the rate of warming in the Arctic and the ramifications of that.
For the Copper X Prix in Antofagasta, Chile, in season two last year, meanwhile, the issue of sustainability in mining was the focus, with efforts made to help save the critically endangered Loa water frog, the habitats of which had been affected.
Most recently, Extreme E revealed that its upcoming race in Scotland will be held in a former coal mine that is due to be transformed into a pumped storage hydropower plant and wind farm.
The event will be used to showcase the overall need to transition from fossil fuels to clean energy futures and the important role water can play in future renewables and healthy conservation.
This approach provides a selling point for Extreme E but also makes the planning and logistics for the series very complex.
"It's like a Rubik's cube where we're trying to reduce our carbon footprint by taking the whole series around the world on our ship, the St. Helena," Russell says. "What that means is it doesn't give you the opportunities where you may go from Beijing to Berlin, and then on to New York, and then back to Riyadh, and then on to Santiago.
"We've got to be really pragmatic in terms of where we go to as a location. You've got to fit into a lot of different elements."
Looking to the future
Despite the difficulties of planning a calendar, the series is now in its third season and is continuing to see its viewership increase – in no small part due to the locations it visits and the broadcast product that has been built around them.
The first season – held while much of the world was still experiencing Covid-19 restrictions – drew a cumulative TV audience of over 100 million viewers across its five races. Support programming was used to introduce the series and, as Russell says, "keep the narrative going."
"That was very, very successful in terms of building and developing the proposition," he adds. "We were super happy with that."
He continues: "Remember, we started in the middle of Covid and I wasn't sure whether we were going to see a drop off for season two because, ultimately, people were getting on with their lives and shopping and doing things that they weren't during the pandemic, but we were over 130 million for season two, so really, really strong growth."
In this campaign, there has been a change of format. Every race is now a doubleheader, with qualifying and a race on both Saturdays and Sundays.
"That's great because it not only gives people the proposition that they're after but it gives them it twice in the weekend," says Russell. "We hope that what Saturday does is drive Sunday's audiences quite considerably because it's a great advertising mechanism to see it on Saturday."
"It's very early to tell – we haven't had our broadcast figures back in a consolidated format from the first race [of this season] in the Middle East – but the initial indications are very, very positive."
Looking to the future, Russell believes the outlook for Extreme E is very positive too.
"We have an incredibly good ecosystem, and I think what's interesting is, now that the world has opened up and the pandemic is over, we're in a position where we are of so much more interest for countries to get involved because it helps them in so many different ways."
Coming full circle back to the series' concept, he adds: "This is a product which is really here and now. Whether you look at the environment, you look at quality, you look at energy, you look at sustainable innovation, you look at entertainment – it has all those aspects, which I think helps it to be not just a sport for now but actually a very appealing sport for the future."