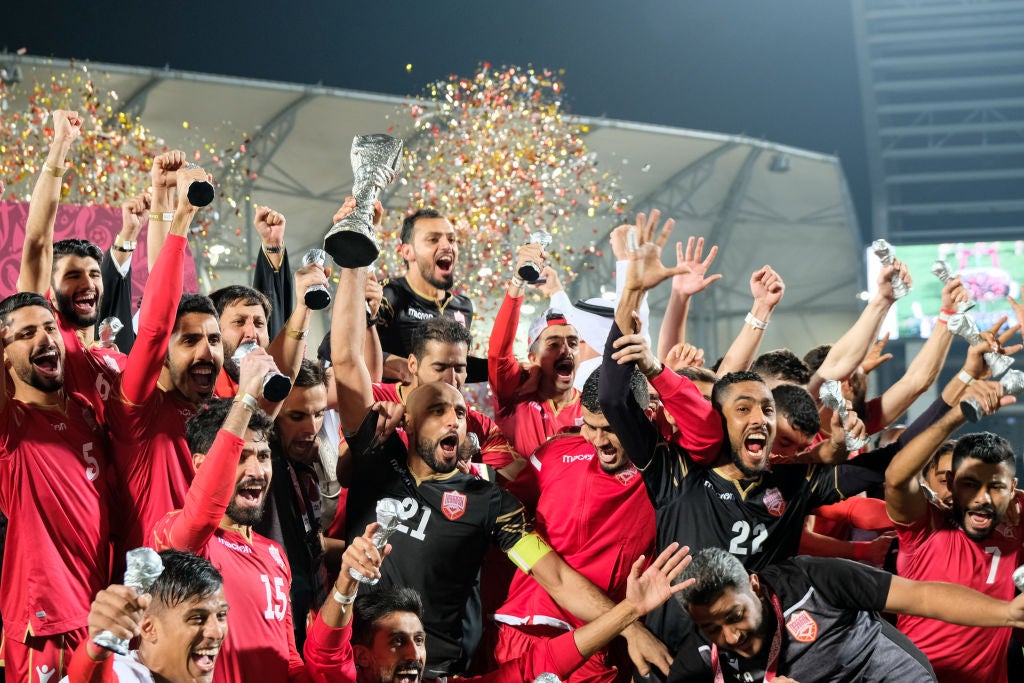 The Arab Gulf Cup Football Federation (AGCFF), has entered into a long-term commercial partnership with IMG, the international sports and entertainment company, covering the 2023-31 period of the national teams' soccer tournament.
The deal – which will stretch across the next six editions of the biennial Arab Gulf Cup – will involve IMG helping to build "a strong presence in the region to provide a full scope of services", the agency has said.
These will include the marketing of media rights, all sponsorship sectors, and corporate hospitality sales.
The company will also work alongside the Qatar-based AGCFF to "ensure the highest standards of production coverage for the eight-team biennial tournament."
It will market both media rights across all platforms, while sponsorship sales will include both tournament naming rights and access across perimeter hoardings.
Sheikh Hamad Bin Khalifa Bin Ahmed Al Thani, the AGCFF's president, said: "We value this partnership with IMG and look forward to them playing a vital role in the marketing and promotion of our tournaments, knowing full well that the Arab Gulf Cup is a competition that is anticipated by football fans throughout the region and beyond.

"Through this partnership, we will be able to build upon the tremendous momentum that has been created over the years."
Adam Kelly, co-president of media and events at IMG, added: "IMG will employ a dedicated team of experienced executives based in the Gulf and plan to significantly expand our presence on the ground to maximize the commercial potential of this prestigious event.
"This, in addition to our strong existing relationships with long-term broadcast partners in the region and the international power and strength of the IMG network, will grow and enhance the competition further."
The Arab Gulf Cup brings together the national teams from the following nations: Bahrain, Iraq, Kuwait, Oman, Qatar, Saudi Arabia, the United Arab Emirates, and Yemen.
With the next scheduled edition having recently been postponed to January 2023 due to Covid-based logistical challenges, IMG will begin its work on commercial activities during the next few months.
Tournaments will then also be held in 2025, 2027, 2029, and 2031.
Bahrain are the current Arab Gulf Cup champions, having won the 24th edition of the tournament in 2019, in Doha.