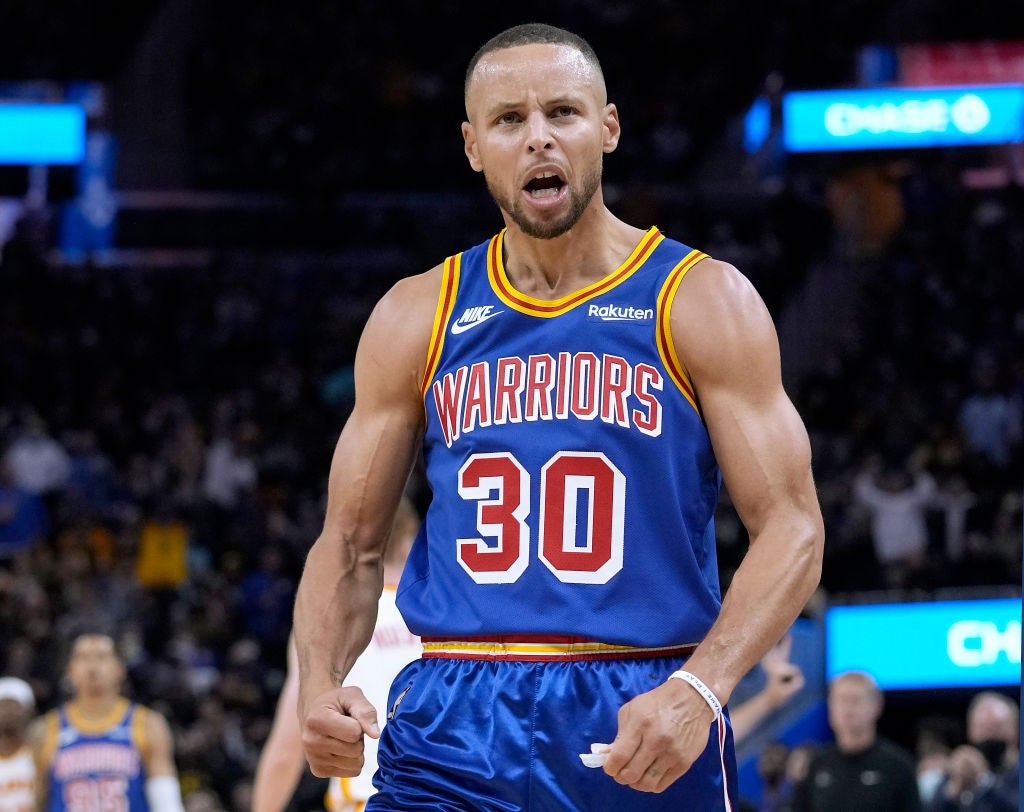 The Golden State Warriors, of North American basketball's NBA, and Rakuten, the Japanese e-commerce giant, have today extended their lucrative jersey patch sponsorship agreement.
The renewal will see the Rakuten logo continue to appear on the Warriors home, away and practice uniforms.
Since the beginning of the 2017-18 season, the company's branding has appeared on the front left shoulder of the team's jerseys after the two parties signed an initial three-year agreement worth around $60 million.
That deal was renewed early at the beginning of the 2019-20 campaign.
Since the NBA permitted jersey patches from the 2017-18 campaign, Rakuten's $20 million-per-year agreement was the most lucrative jersey sponsorship in the NBA until it was recently overtaken by the Brooklyn Nets' deal with New York-based online trading platform Webull worth around $30 million annually.
The Los Angeles Lakers matched the Warriors' annual jersey deal last month after partnering with Bibigo, the Korean food company, although that agreement is for five years and a total of $100 million.
Under the extended partnership, Rakuten will continue to have several other sponsorship designations with the Warriors including as the team's official e-commerce partner, official video-on-demand partner and official affiliate marketing partner.
In addition, the company's global mobile voice messaging service, Rakuten Viber, remains the Warriors' official instant messaging and calling app partner, and Rakuten Kobo is the franchise's official e-reader partner.
As it did last season, Rakuten will again be the presenting partner of a season-long campaign tied to the Warriors' on-court jerseys while the partnership will additionally include logo representation in the Warriors travelling party and marketing elements, such as signage in the team's Chase Center arena and other digital, social and radio assets.
The San Francisco-based outfit and the brand also plan to continue collaborating on charitable initiatives in the local community.
Brandon Schneider, Warriors president and chief operating officer, said: "Dating back to 2017, we've established an incredible partnership with Rakuten.
"Rakuten understands the evolving trajectory of the sports business industry, and together we will continue to enhance the player and fan experience for Warriors fans around the world."
Rakuten's biggest sponsorship deal in sports is with Spanish soccer giants Barcelona. The brand paid the club €55 million ($63 million) per annum in an initial four-year contract from 2017-2018 to 2020-2021, before extending that deal for one more season this year, albeit at a reduced €30 million.
However, the Japanese firm has opted not to prolong its partnership with Barcelona beyond this season.