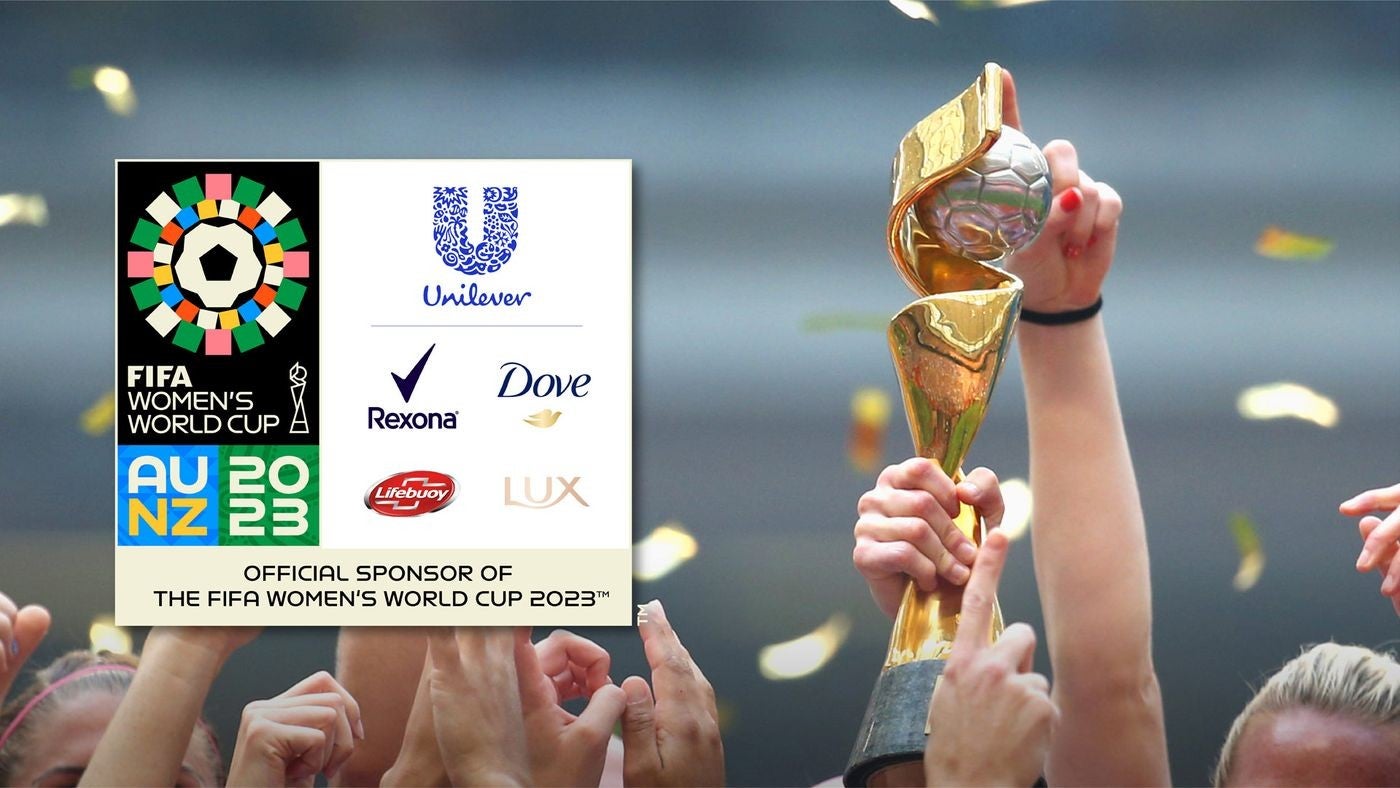 Unilever, the international consumer products giant, has been unveiled as the latest commercial partner of the upcoming 2023 FIFA Women's World Cup (WWC) as part of a wide-ranging deal with soccer's international governing body.
Under the agreement, Unilever personal care brands, including Rexona, Dove, Lifebuoy, and Lux will serve as official sponsors of the tournament in Australia and New Zealand.
The long-term partnership will run through 2027 and include the men's 2026 World Cup and the FIFAe Finals.
Through the deal, FIFA and Unilever will collaborate with FIFA's Women's Development Programme, which was launched in 2020 to provide opportunities for women and girls and supports the continued growth of women's soccer around the world.
Unilever will provide funding, human resources, and support for tailored development programs.
The company slots in at the third-tier official sponsor level for the 32-team tournament taking place between July 20 and August 20.
Fatma Samoura, FIFA secretary general, said: "Unilever has some of the world's biggest and most impactful consumer brands, and we're incredibly excited for it to join us on our journey to Australia and New Zealand.
"2023 is going to be a landmark moment for women's football, and Unilever is the ideal sponsor to help us grow the game globally – this year and beyond."
Fabian Garcia, personal care president at Unilever, added: "Working with the FIFA Women's World Cup 2023, our brands will connect with an enormous and highly engaged audience.
"This is a significant opportunity for them to engage a growing audience of women's football fans, demonstrate relevance, and build brand power while promoting gender equality in sports and supporting future generations of female athletes."
Last month (April), Australian logistics and transportation firm Team Global Express and Australian wine brand Jacob's Creek were named as sponsors of the WWC.
Top-tier FIFA partners include sportswear giant Adidas, soft drinks brand Coca-Cola, and Chinese conglomerate Wanda Group, while second-tier WWC partners are credit firm Visa and software company Xero.
Third-tier sponsors are meditation app Calm, artificial intelligence solutions firm Globant, and outdoor furniture supplier Keter Group, while CommBank, Jacob's Creek, Inter Rapidismo, and Cisco are among the lower-level official supporters of the tournament.
FIFA recently dropped plans for a sponsorship tie-up for the WWC with Saudi Arabia's tourism board Visit Saudi amid a backlash from groups in both host countries.