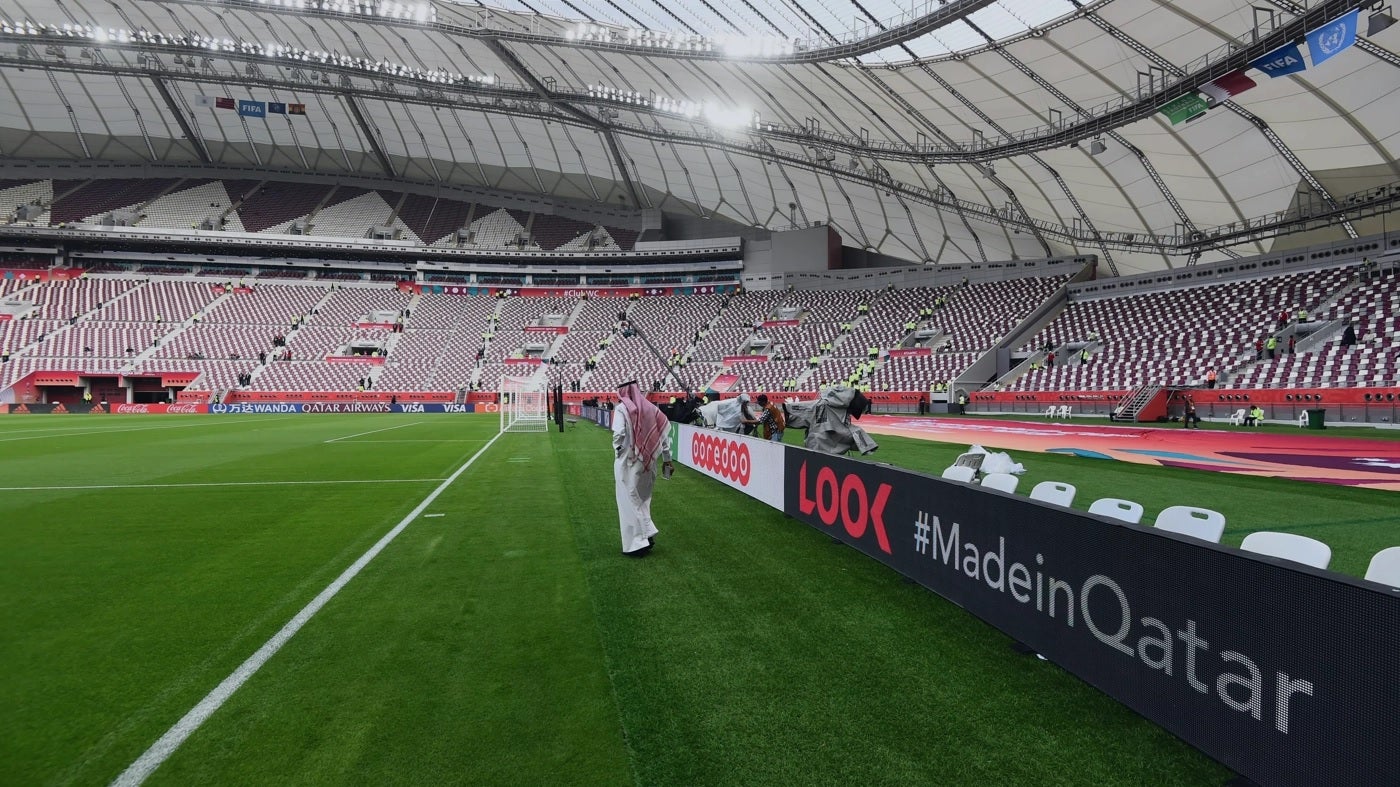 The Look Company (TLC), the North American visual engagement solutions provider, has become the latest regional sponsor of the upcoming men's national teams' 2022 FIFA World Cup.
Through a deal with soccer's global governing body FIFA, the firm, which has North American and Middle Eastern offices, has been named a regional partner for North and Central America for the prestigious tournament, which will take place in Qatar between November 21 and December 18.
TLC, which worked alongside FIFA at the 2019 Club World Cup clubs' tournament, plans to "use this year's tournament to showcase its stadium dressing and signage capabilities to 3.5 billion viewers around the world", FIFA has said.
Luis Rodriguez, head of partnership sales at FIFA, said: "The Look Company has demonstrated a long-term commitment to football and sport, both behind the scenes delivering dressing and signage projects and as a sponsor. They were a welcome addition to the FIFA Club World Cup in 2019 and we are delighted to have their support for this FIFA World Cup in Qatar."
Ed Burke, The Look Company's founder and chairman, added: "We are very pleased to be named a regional supporter for an event of this size and prestige … We are uniquely positioned to help our customers, sponsors and other stakeholders to engage with us in the lead-up to and throughout this year's tournament in Qatar."
Last month, FIFA signed up Byju's, the Indian educational technology firm, international cryptocurrency heavyweight Crypto.com, and state-owned oil company QatarEnergy, as World Cup sponsors.
February, meanwhile, saw Latin American telecoms provider Claro become a regional supporter of the tournament.
Other regional partners to have signed up include Qatar National Bank in February 2021, and GWC, a company that provides logistics and supply chain solutions in the Middle East and North Africa, in September 2020.
In late October, meanwhile, the 2022 World Cup organizing body brought in Accor, the French hotel operator, to manage accommodation for visiting fans.
The top-tier FIFA partners supporting Qatar 2022 are Adidas, Coca-Cola, Wanda Group, Hyundai, Qatar Airways, and Visa.
Second-tier FIFA World Cup sponsors, meanwhile, are Budweiser, Crypto.com, Hisense, McDonald's, China Mengniu Dairy Company, and Vivo.
FIFA also made a key change at the head of its commercial division in late March, bringing in experienced marketing executive Romy Gai as its new chief business officer.
Gai will replace Kay Madati who is to step down from his role as chief commercial officer in the coming months for personal reasons.