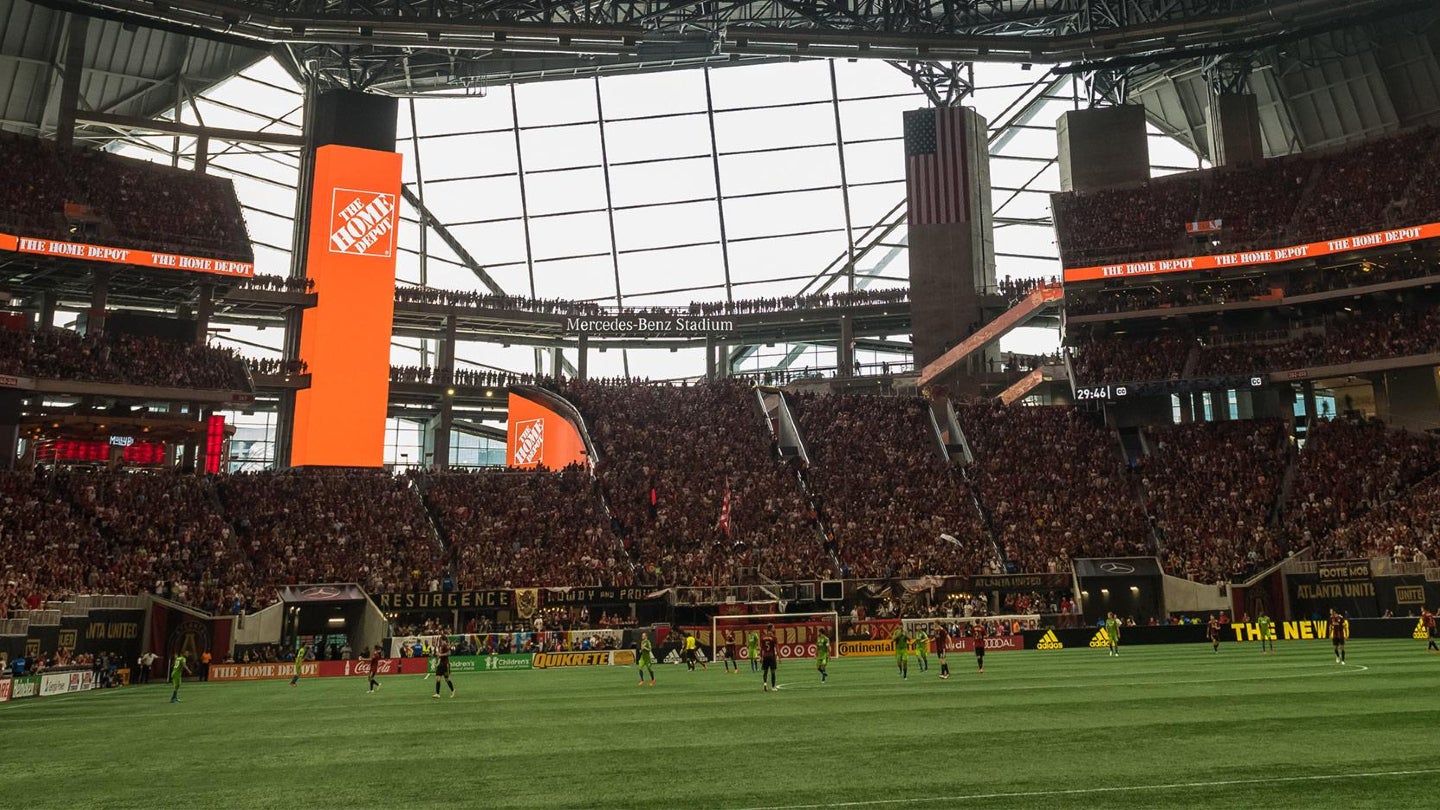 US home improvement company The Home Depot has extended its commercial deal with North America's top-tier Major League Soccer (MLS).
The multi-year renewal, announced yesterday (May 30), will see The Home Depot continue as the official home improvement retailer of the 29-team league.
The company will be granted a platform to provide brand storytelling through the tie-up, based on holding actions nationally throughout the year and at major MLS events.
The original partnership between MLS and the home improvement firm was struck in 2008, with the last renewal coming in June 2019.
The two organizations have said they will "create unique experiences for fans and customers to celebrate the sport" and that they will "continue their combined efforts to connect with new and engaging fan segments."
Jen Cramer, executive vice president of partnership marketing at MLS, said: "The Home Depot's longtime commitment to the sport has always allowed fans to engage with MLS through unique experiences and activations. We look forward to collaborating with The Home Depot for many years in connecting with consumers and soccer fans on a deeper level."
Heather Dade-Themelis, The Home Depot's senior manager of sports marketing, added: "The Home Depot is extremely proud to extend our partnership with MLS and continue to grow together, as we have for the last 15 years. As we witness this 28th season of MLS, we remain committed to the future of soccer in North America, and we are excited to show our support to its amazing fans and our loyal customers."
Late last week, MLS' commercial arm Soccer United Marketing brokered a multi-year deal for German sportswear giant Adidas to sponsor North America's Leagues Cup.
The brand is now serving as an official partner and official match ball provider of the Leagues Cup, which features clubs from MLS and Mexico's top-tier Liga MX.
The deal builds on Adidas' long-standing partnership with MLS, which was extended in February until 2030.
May has also seen the league expand its partnership with IMG Arena, the betting arm of the international sports and entertainment giant.
MLS' list of commercial partners includes brands such as Apple, AT&T, Audi, Coca-Cola, EA Sports, Heineken, IHG, Procter & Gamble, Ticketmaster, and TikTok.