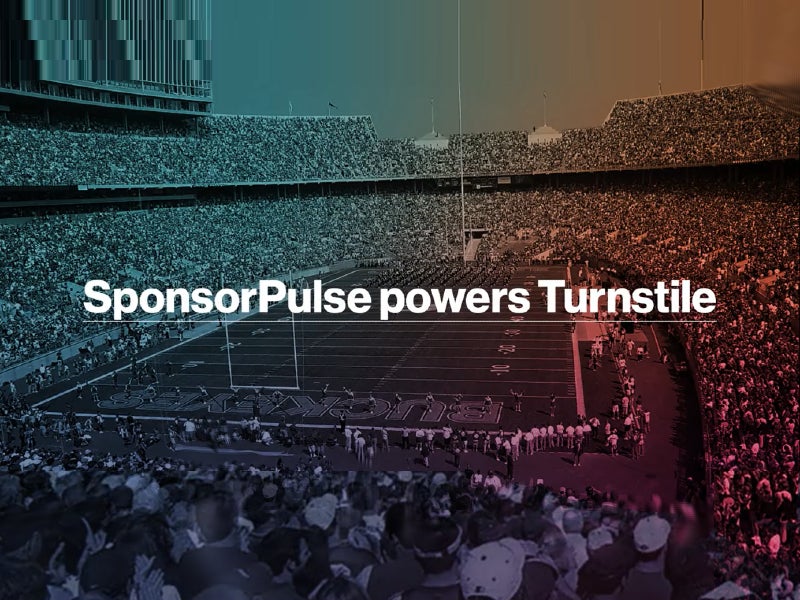 Turnstile has today (September 13) announced a strategic "global alliance" with fellow sponsorship measurement platform SponsorPulse.
The two parties said the tie-up will offer clients a "synergistic solution combining Turnstile's sponsorship valuation services with SponsorPulse's global insights."
The immediate focus of the alliance will be an expansion into the North American market and the development of a global celebrity partnership and valuation service.
Turnstile and Canada-based SponsorPulse will aim to bring "greater transparency and insight to the sponsorship industry's most critical questions."
The firms will make further announcements relating to these areas in the coming weeks.
Outlining the benefits for SponsorPulse clients, Adam Mitchell, the company's chief executive, said: "The Turnstile team has a similar philosophy on the importance of bringing transparency to sponsorship decision-making.
"As we continue to scale our global consumer data products, this alliance was a natural fit that enables current and future clients to get a best-in-class integrated offering. Our clients will now have access to the power of Turnstile's highly accurate global valuations, powered by over $2.5 billion dollars of sponsorship market benchmarks.
"Our aim is to provide our clients with the best sponsorship measurement solutions, and we think the alliance with Turnstile is an important part of this commitment."
Dan Gaunt, Turnstile's general manager, added: "SponsorPulse has developed one of the richest sport and entertainment data sets in the world. As we expand our regional footprint and broaden the properties we value, we need more consumer data to augment our existing proprietary insights program.
"Our valuations will now have the ability to be powered by SponsorPulse insights, which will provide our clients with even more compelling deliverables."
Turnstile, which launched in 2018, works with several high-profile sports organizations, most recently partnering with the International Cricket Council to value its sponsorship program for the next commercial rights cycle.
Earlier this year the UK-based company was brought on board by the British and Irish Lions rugby union touring team to assess and value commercial partnership opportunities in the build-up to their next tour, to Australia in 2025, while the European Professional Club Rugby body has enlisted it to value sponsorships across its Champions Cup and Challenge Cup club competitions of the same sport.
Turnstile also works with soccer bodies FIFA and UEFA, English Premier League soccer teams Arsenal and Manchester City, and brands such as Adidas and HSBC.
SponsorPulse, launched in 2019 and headquartered in Toronto, counts American football's NFL, basketball's NBA, and wrestling's WWE as clients.
The brands and other companies it works with include TD Bank, Red Bull, Tim Hortons, and Live Nation.
Read Sportcal powered by GlobalData Sport's interview with Turnstile's Dan Gaunt.