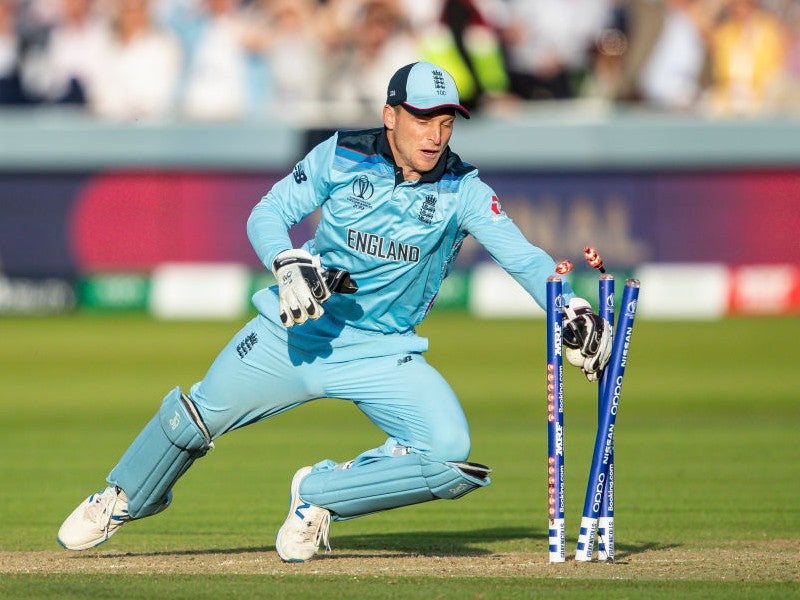 Despite being a relatively new kid on the sponsorship valuation block, having been founded in 2018, London-based Turnstile last week announced the addition of another prestigious sporting property to its roster in the form of the International Cricket Council.
The governing body joins the likes of Formula 1, UEFA, the British and Irish Lions, the All Blacks, the Asian Football Confederation, and Manchester City FC on Turnstile's books, begging the question, what is the agency doing right?
In an interview with GlobalData Sport, Turnstile's general manager Dan Gaunt explained: "We created Turnstile essentially with a view to providing unrivaled insight for rightsholders, brands, and investors around the true or fair market value of global sponsorship assets."
"The idea," he said, "is that it's a service that very accurately and transparently quantifies the fair market value of the sponsorship deal."
"I think we've made an enormous amount of progress in building out the product, testing the product, and building credentials with top-flight rights owners. What we'd really like to do is see Turnstile become the 'currency' of sponsorship value – really serving as that for anyone who wants to know what rights are genuinely worth, and what the market value of them is."
Turnstile was created by – and is still owned and operated by – the sports and entertainment insights and strategy firm Gemba.
Gemba says that was promoted by a recognition that clients were becoming increasingly frustrated by a lack of comprehensive and accurate sponsorship valuation benchmarking within the industry.
In Turnstile's words: "For two decades pricing measurements have been solely focused on eyeballs."
Instead, it argues that the "hearts and minds" of fans can now also be captured to provide a more "holistic valuation of sponsorship".
Asked if this has been made possible by a growing awareness of commercial value within sports organizations, Gaunt replied: "I think there's definitely an increasing understanding of sponsorship value. I think in the past, everybody was focused just purely on media or exposure value. I think now, as we're moving forward, both rightsholders and brands are starting to think more holistically about sponsorship value."
Elaborating on this, Gaunt explained that activations like social media posts, digital advertising, player appearances, activations, email marketing, logo and brand use, and other rights all represent value in sponsorships but don't get reflected as such with the traditional media equivalency approach.
"Sponsorship is competing with alternative marketing mediums and platforms," he explained. "If you think about digital advertising, for example, where a lot of money is being spent now and marketing departments are thinking about where to spend their money, there's an enormous amount of granularity and transparency in both the actual pricing but also the performance of those assets. Our view is that sponsorship risks getting left behind if it can't keep up and provide that same level of insight and transparency."
Approach
To tackle this issue, Turnstile focuses on three key areas of value in sponsorships – benefits, exposure, and intellectual property (IP).
It counts benefits as items that a sponsor can receive like tickets, hospitality, activations, social media posts, digital advertising, and so on. Turnstile has an approach for valuing every single type of benefit, with market benchmark rates taken from the sport and entertainment industry.
Exposure, meanwhile, refers to the classic type of assets like LED advertising hoardings, pitch signage, and kit branding, such as front-of-shirt. Here, Gaunt said Turnstile applies a similar approach to that of other agencies.
However, he noted: "The main difference here is, we don't use TV advertising rates, we use signage rates that are taken from the sport and entertainment industry. What we believe is that this immediately brings valuations in line with the realities of the market and how that market is transacting."
"We don't think that sponsorship is a 30-second TV ad … We think that the best proxy for that is signage that has been sold around the industry."
Finally, the IP that Turnstile considers refers to the value for a brand of associating with a particular rightsholder.
"As a brand, if you're able to classify yourselves as a partner of Manchester City or Arsenal or Man United then it's a very valuable asset to have," Gaunt said. "Furthermore, the ability to use their logos and trademarks in your marketing to show that association is clearly very valuable. So, putting a price on that association is the third area of our approach."
He continued: "We certainly don't see any other agencies having a crack at trying to value the intellectual property component. Typically, the way that's always been done is 'let's just chuck 15% or 20% on top of the exposure value'.
"If you take an example like Coca-Cola sponsoring the Olympics in huge multi-million-dollar deals, there's very little exposure in that for Coke because, if you look in the Olympic ring, you won't see Coke on any of the signage or anything like that. If you apply [the traditional approach], then, in theory, the IP of associating with the Olympics is worth nothing."
"The same applies to the NFL. If you're the official pizza supplier of the NFL, you won't be seen in and around the stadium. So, there's zero exposure generated for Pizza Hut and, in theory again, that would mean there's zero IP value for Pizza Hut, which we all know is absolutely not the case."
Services
For clients, Turnstile's approach is wrapped up in a number of possible services.
It can take the form of a one-off deal valuation for a prospective new package or an existing package that is coming up for renewal, or a valuation of a client's full portfolio of existing deals to see which areas are performing well against the market and where there is room for improvement.
Alternatively, rather than looking at criteria from a deal lens, the agency can make an assessment through an inventory lens to understand all of the rights a client has and how much each of those are worth.
Post-event valuations, meanwhile, allow clients are able to understand the actual value of rights that have been delivered over a specific period, while sponsorship transformation can help clients to understand if they're structuring and packaging their sponsorship rights in the most effective way.
The agency also offers bespoke research for more nuanced valuation projects.
Outlook
Through its clients and the valuations it has been making, Turnstile has had a front-row seat to see the impact of the coronavirus pandemic on sports organizations.
Gaunt suggested that the three-and four-year cycles on for which sponsorships are typically agreed appear to have insulated that part of the industry better than elsewhere.
"Time will tell us what the actual impact of that has been," he said. "It seems as though, from everything that we can see, there's still a lot of strength in the market.
"Rights owners that were perhaps unfortunate to be out in the market at [the start of the pandemic] probably would have felt a little bit less demand, but from everything that we can see now I think we're all starting to learn to live with this, know that life's got to go on, and that you've got to keep marketing your product. If you don't, then you'll just fall further behind.
"I feel the outlook is pretty good in the industry."