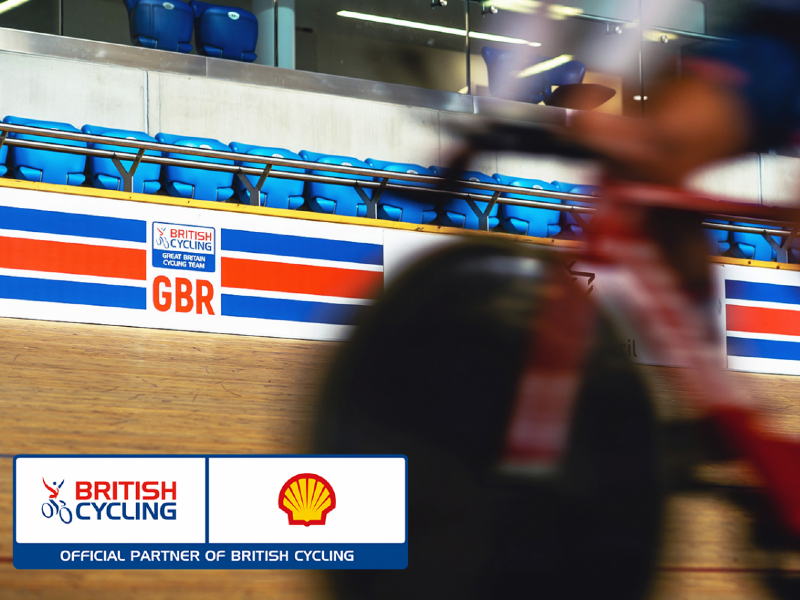 The British Cycling governing body has today (October 10) announced an eight-year commercial tie-up with Shell UK, an arm of the international oil giant.
Under the deal, effective immediately and running until the end of 2030, Shell UK is designated an official sponsor of the UK body.
The partnership will see a shared commitment to supporting UK cyclists and para-cyclists "through the sharing of world-class innovation and expertise," the acceleration of British Cycling's efforts to achieve net zero, and efforts to help a wider demographic of the UK public to enjoy cycling.
British Cycling has said the partnership fits with its "wider ambition to work with a broader range of commercial partners to support the delivery of the organization's strategy …"
Specific investment from Shell UK will be ring-fenced to support a new program aimed to help disabled people access cycling.
Brian Faces, British Cycling's chief executive, said: "We're looking forward to working alongside Shell UK over the rest of this decade to widen access to the sport, support our elite riders and help our organization and sport take important steps towards net zero – things we know our members are incredibly passionate about.

"Within our new commercial program, this partnership with Shell UK brings powerful support for cycling …"
David Bunch, Shell UK's country chair, added: "The partnership reflects the shared ambitions of Shell UK and British Cycling to get to net zero in the UK as well as encouraging low and zero-carbon forms of transport such as cycling and electric vehicles.

"Working together we can deliver real change for people right across the country …"
One of British Cycling's former major partners, international banking giant HSBC, pulled out of a lucrative sponsorship deal with the organization at the end of last year, using a breaking clause in its contract to do so due to "a shift in UK marketing and partnership priorities."
The bank had itself taken over from pay-television operator Sky as British Cycling's lead sponsor at the start of 2017.