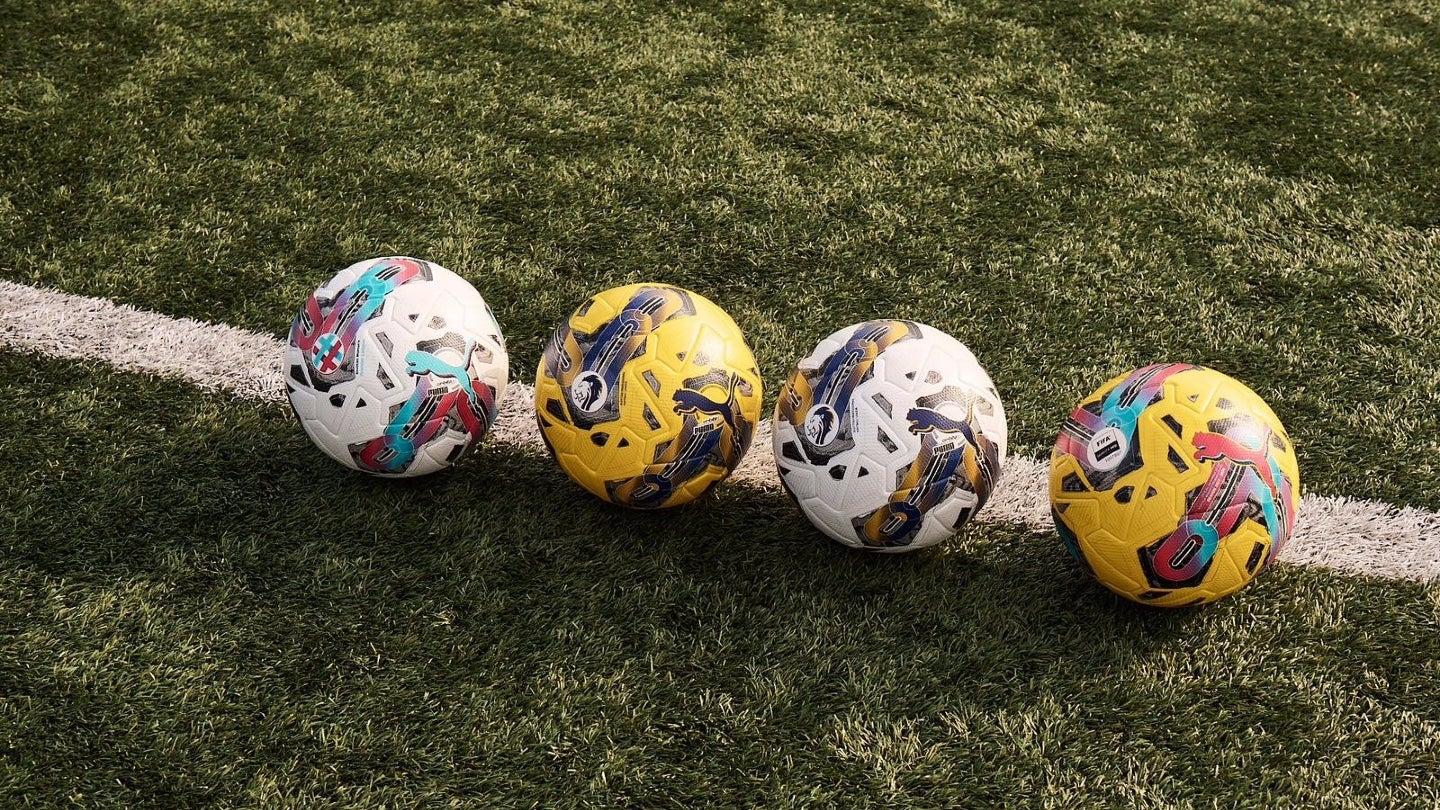 Puma, the German sports equipment giant, has entered into a multi-year partnership to become the official match ball provider for soccer's Scottish Professional Football League (SPFL) and the Scottish Women's Premier League (SWPL).
The tie-up will commence at the start of the 2023-24 season and will see the provision of the first-ever bespoke match ball for the SWPL.
In announcing the tie-up today (May 23), Puma said that its Orbita ball "features unique colorways inspired by the SPFL and SWPL logos … The Orbita promises excellent aerodynamic performance on the pitch."
The deal covers all four professional men's Scottish soccer leagues, the SWPL, and the various men's knockout cup competitions.
The SPFL and SWPL join top-tier European soccer leagues such as Italy'a Serie A and Spain's LaLiga in having match ball deals with Puma.
The SWPL part of the tie-up represents the brand's first-ever bespoke ball used for a women's soccer league.
The 2023-24 SPFL season begins on August 5, with the SWPL campaign getting underway on August 13.
Fiona McIntyre, managing director at the SWPL, said: "I am delighted that we will have our own bespoke match ball for the first time ever – it looks incredible and is another important milestone for the women's game as we strive to professionalize the SWPL and engage new audiences."
Bas van den Bemt, Puma's general manager for the UK and Ireland, commented: "This partnership underscores Puma's commitment to supporting and promoting football across the game. With the introduction of the Orbita ball, we're bringing together Puma's deep love for the game with innovative design and top-tier technology.
"We're looking forward to seeing the Orbita in action and contributing to an exciting season ahead."
The SPFL's chief executive, Neil Doncaster, added: "This is a significant and exciting partnership for the SPFL and SWPL as we join forces together with Puma, a brand renowned for its excellence and innovation in sports.
"This new partnership will provide our clubs with a match-ball of the highest quality, and also provides the League with additional value and promotional opportunities."
Earlier this month, Puma was brought on board by motor racing's premier Formula 1 (F1) series as an official supplier from 2024. Through a multi-year commercial deal, Puma will provide uniforms to all F1 personnel at each race and will produce ranges of F1-licensed apparel, accessories, and footwear.