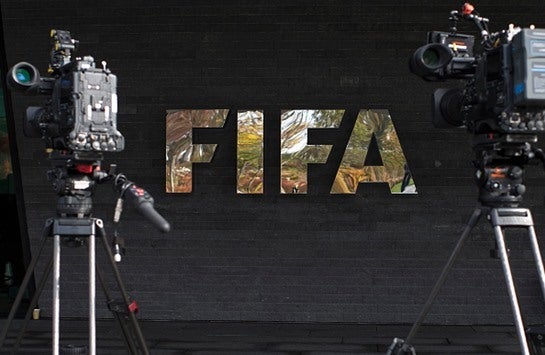 Fifa, global soccer's governing body, is creating dedicated sponsorship programmes for both its women's and esports events and competitions for the first time ever.
The commercial revamp, which will come into effect at the end of the ongoing 2019-22 commercial rights cycle, has been put in place to give brands more flexibility and options when it comes to partnering with Fifa.
Prospective partners can now choose which of three verticles (the two listed above and the men's sponsorship options) they would like to select.
The current model, which was put in place in 2013, gives six to eight official 'Fifa Partners' sponsorship rights to every Fifa competition, including men's, women's and esports'.
Below this, there are then separate tiers on a lower level for specific men's and women's events. In total the men's game has three tiers, with two for its women's equivalent.
Under the new system, however, while the governing body has retained its highest 'Fifa Partner' category, it has offered more clear delineations between its second-tier men's, women's and esports packages, with all three sectors now having three levels each.
A brand that chooses the Women's World Cup Sponsor package, for example, will have exactly the same rights for the female game as it would by choosing the men's World Cup Sponsor package for the male equivalent.
In total, brands have the option of 10 packages, with the changes having come into effect before the cycles start for the 2026 Men's World Cup and 2023 Women's World Cup.
The men's game has categories for World Cup Partners, followed by World Cup Sponsors and then Men's Tournament Supporters, while the women's game has categories for Women's Football Partners come, above Women's World Cup Sponsors and Women's Tournament Supporters.
In esports, FifaE Partners are followed in the chain by FifaE Series Sponsors and then FifaE Tournament Supporters.
Partners receive "extensive global commercial rights across all national team tournaments within their respective vertical", sponsors receive "global activation rights surrounding each specific edition of the World Cup" and Tournament Supporters can "select territorial activation rights" for these same competitions.
Fifa Partners will "continue to hold the highest level of association with global partner status and category exclusivity."
Kay Madati, the newly-appointed chief commercial officer at Fifa, said: "As we continually work to make football truly global, accessible and inclusive, we recognised the need for a nimble and customisable commercial structure that enables brands big and small, global and local, to connect with all aspects of the beautiful game.
"The new model will allow our partners to create more tailored programming and marketing activations that align directly with their strategic business goals."
Sarai Bareman, the governing body's chief women's football officer, added: "This marks a groundbreaking moment to maximize the growth of the women's game and its marketing appeal, as we create equal commercial models across Women's and Men's Football for the first time.
"We're excited about the opportunities for brands who want to support women's sport, help accelerate women's equality, and wish to align themselves with the unparalleled momentum."
Fifa has been working to unbundle the sponsorship rights for its specific women's competitions over the last 18 months.
With regards to the Women's World Cup – next due to be hosted by Australia and New Zealand in 2023 – in some markets the competition is still bundled together with the men's edition and other Fifa competitions, but in others (including France and the UK), it is sold by itself.