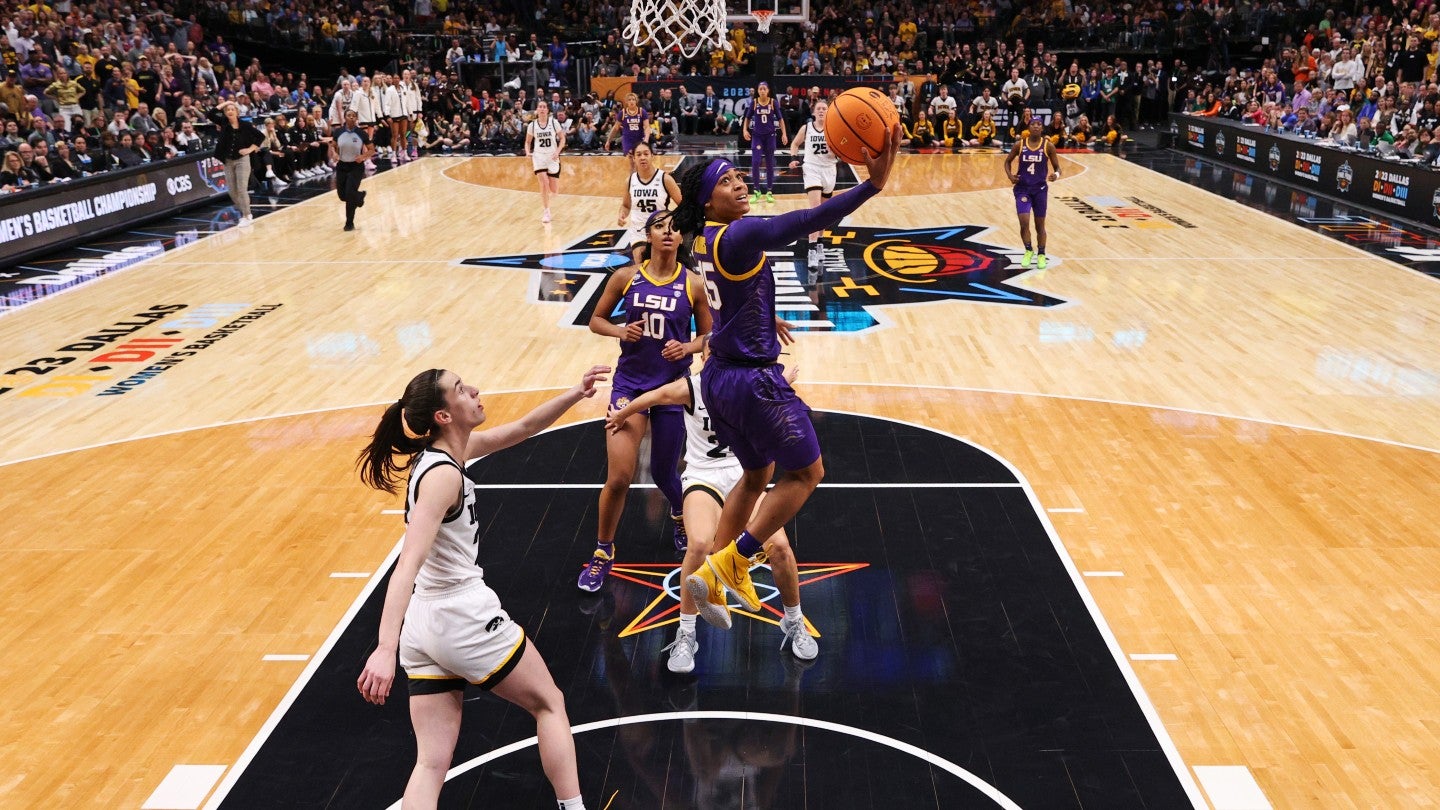 Television broadcasts of the Final Four of 'March Madness', the NCAA men's and women's college basketball tournaments, generated $174 million in sponsor media value (SMV), according to a new report.
Research by Relo Metrics, the sport sponsorship intelligence platform, analyzed the CBS (men's Final Four) and ESPN (women's Final Four) television feeds in the US, as well as key social media accounts.
The report found that broadcast remains the main source of value for brands and that the women's Final Four accounted for a third of the total value.
For the CBS broadcast of the men's Final Four, the top performing brands were Spalding, ($33 million), AT&T ($23 million), and Nike ($17 million), while for ESPN's coverage of the women's edition, the top brands were Nike ($21 million), Spalding ($11 million), and Degree ($8 million).
Relo's study outlined that social media also played a key role, particularly for the Women's Final Four, which received over two-and-a-half times more engagements overall than the men's version.
On social media, nearly 75% of the total SMV was generated by the women's Final Four, largely due to the performances of Iowa's Caitlin Clark.
LSU's 102-85 win over Iowa attracted a record audience for a women's final on ESPN with almost 10 million viewers tuning in.
The viewership was up 103% from the South Carolina-UConn final on ESPN and ESPN2 last year (4.85 million) and is easily the most-watched championship game in the history of the women's tournament.
LSU's win, which peaked with 12.6 million viewers, easily surpassed the previous tournament record of 8.1 million for a Virginia-Stanford national semi-final on CBS in 1992.
The impact of the record viewership for the final led to an average of $60,200 in SMV per brand exposure during the game.
In comparison, the men's final between UConn and San Diego State drew a record-low viewership with slightly less than 14.7 million viewers.
Despite this, the men's championship game generated significant value for brands appearing on screen at $51.4 million. The women's final generated an SMV of $35.4 million.
According to Relo, the total SMV for the men's and women's Final Four could have been significantly higher if two strategic assets – the apron signage and the floor court logo – were not unbranded during both competitions.
The sponsorship platform claims the two assets would have generated around $240 million in total SMV on broadcast had they been branded.
Image: Maddie Meyer/Getty Images