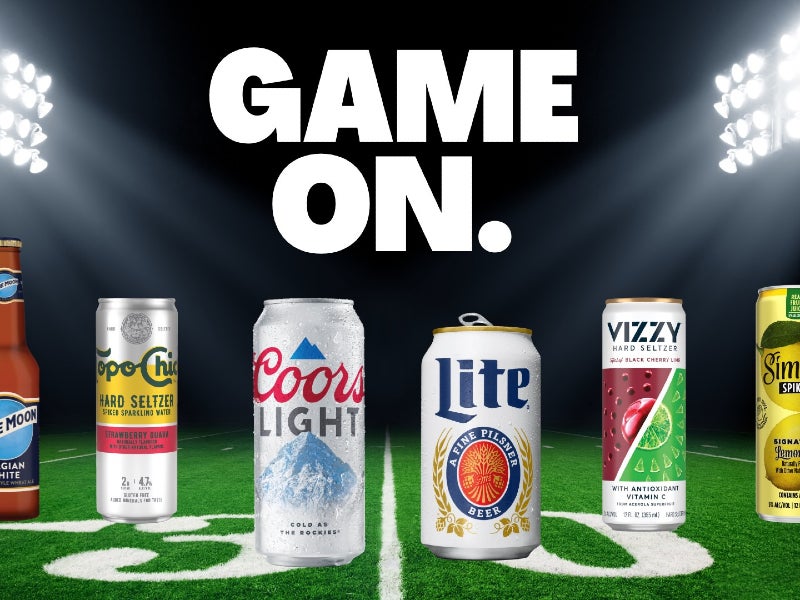 Molson Coors, the North American brewing giant, will make a return to the National Football League's (NFL) iconic Super Bowl next year after purchasing an advertising spot for the game.
The company will make its first Super Bowl appearance in more than 30 years after rival Anheuser-Busch InBev (AB InBev) recently ended its spell as the exclusive alcohol sponsor for the league's showpiece after 34 years.
AB InBev, whose brands include Budweiser, Bud Light, and Michelob Ultra, has been the NFL's exclusive alcohol advertiser since 1989 in a partnership that included rights to the Super Bowl.
The major brewing firm still plans on running advertising during the Super Bowl on various US networks and remains the league's beer and hard seltzer sponsor.
AB InBev's decision not to renew its exclusivity contract for the NFL's flagship event opened the door for other alcohol companies to run national commercials during the Super Bowl starting from 2023. Molson Coors has now become the first major brewer to take advantage of the opportunity.
The 57th edition of the Super Bowl will be broadcast nationally on Fox.
Michelle St. Jacques, chief marketing officer for Molson Coors, said: "After years of finding creative ways for our brands to gain share of voice during the game, we're proud to be the first new major brewer to sign on as an official Super Bowl LVII advertiser."
The brewer is planning to run just one 30-second spot during the game.
St. Jacques added that Molson Coors' decision to participate in next year's game "comes at a time when momentum behind our biggest brands – and our newest big bets – is stronger than it's been in years, and we're committed to investing behind them on the largest national stage there is."
In 2022, Super Bowl ads sold for more than $7 million for a 30-second spot. According to the NFL, this year's championship game attracted a total of 208 million viewers.
AB InBev became the second major company to pull its sponsorship from the Super Bowl recently after soft drink and snack food giant PepsiCo ended its rights to the halftime show in May.
Last year, international drinks giant Diageo became the NFL's first-ever official spirits sponsor, four years after the league eased its alcohol restrictions by allowing the use of team and player likeness in ads for beer, wine, and spirits.
In June, the NFL announced California-based E.&J. Gallo Winery as its official wine sponsor as it continues to shake up its alcohol sponsorship by selling each category separately.
The 2023 Super Bowl is scheduled to take place at State Farm Stadium, home of the NFL's Arizona Cardinals, on February 12.