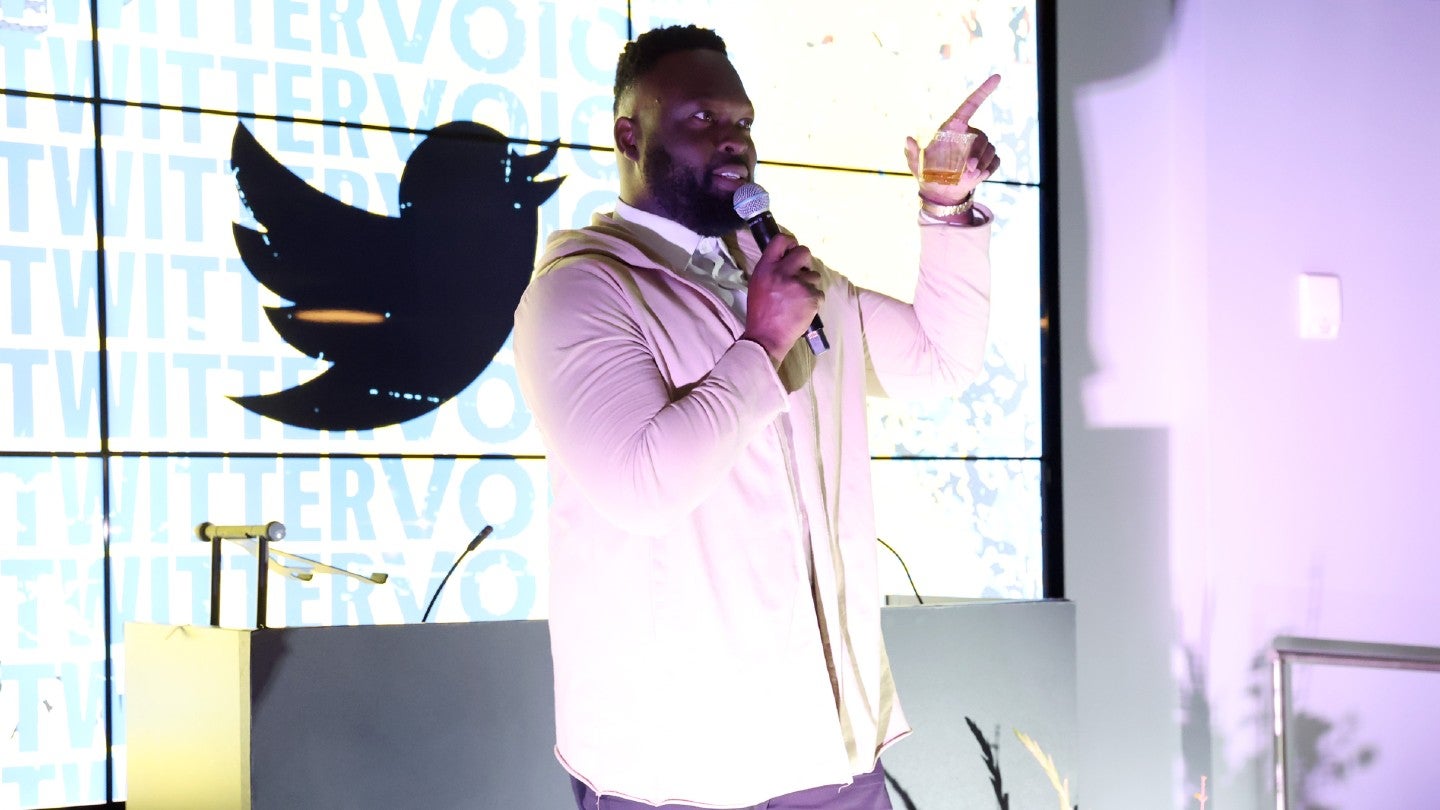 TJ Adeshola, Twitter's head of global content partnerships and the company's most senior sports executive, has announced he will leave the social media company after more than 10 years.
Announcing his departure on LinkedIn, Adeshola said: "I started at Twitter in 2012, the 'early days' of social media. My goal was to work on something that felt new and disruptive at the forefront of media, tech, and culture. And I did exactly that.
"So, after an epic 10-year run (and a few new gray hairs), I've decided to step down from my role as VP of Global Content Partnerships. I feel incredibly fortunate to have had a job that I loved, working alongside the best colleagues on the planet.
"I'm damn proud of the work accomplished with our partners over the years. During my time, we built a world-class partnership business by leaning into Twitter's superpower – amplifying the most culturally relevant moments in the world to hundreds of millions of users…in real-time."
Adeshola joined Twitter from international sports broadcaster ESPN as a senior account manager before becoming a sports partner manager in 2014. He then served as head of US sports partnerships and head of sports league partnerships before becoming head of global content partnership in March last year.
During his tenure, he was instrumental in striking a deal with American football's NFL in 2016 to air Thursday Night Football games live on Twitter – the first social media platform to do so.
Since then, the platform has also aired games from baseball's MLB, ice hockey's NHL, basketball's NBA and WNBA, and soccer's MLS, as well as action from stock car racing's Nascar, esports, and boxing events.
Addressing the future, Adeshola said he will continue to work as a strategic advisor for the annual event Black Sports Business Symposium and the Stagwell Sports Initiative marketing network at Cannes Lions while spending more time with his family and friends.
Adeshola's departure from the social media giant comes after billionaire entrepreneur Elon Musk completed his $44-billion takeover of Twitter in October.
Since then, Musk has laid off around three-quarters of Twitter's staff and seen an exodus of advertisers concerned about the platform's direction, although it has been reported that some that left are now returning.
In November Sarah Rose, who took over for Adeshola as head of US content partnerships, also left the company for a similar role at Reddit, another social media platform.
Sportcal's interview with Twitter's Theo Luke looked at how the outlook for sports partnerships on the platform was upended by its takeover.
Image: Monica Schipper/Getty Images for Twitter