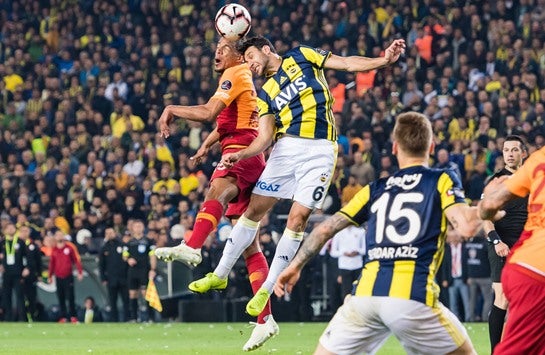 Nihat Ozdemir, president of the Turkish Football Federation (TFF) governing body, has resigned with immediate effect despite having over a year left of his scheduled four-year term.
The 71-year-old president announced his resignation yesterday (April 4), with the TFF's deputy chair Servet Yardimci taking over his role on a temporary basis.
He had been scheduled to meet the Turkish Clubs Association to discuss the ongoing three-year tender for the next media rights cycle of the top-tier Turkish Super Lig competition but officially stepped down before the meeting.
A lucrative package of domestic rights for the 2022-25 cycle is still up for grabs following the parting of ways with current rightsholder BeIN Sport.
Before being elected in June 2019, with his four-year term at that point scheduled to run until June 2023, Ozdemir worked as a senior executive at the top-tier MKE Ankaragücü and Fenerbahçe clubs for a lengthy period of time.
Prior to his time in soccer, he co-founded Limak Holdings, one of the country's largest conglomerates.
His departure follows that of the TFF's vice-president of legal affairs Mehmet Baykan last week.
In terms of his permanent replacements, TFF former deputy chair Hüsnü Güreli, Trabzonspor president Ahmet Ağaoğlu, Başakşehir president Göksel Gümüşdağ, and Beşiktaş president Ahmet Nur Çebi are all reportedly in the frame, although the next election is still technically scheduled for the middle of next year.
The ongoing domestic broadcast rights tender, covering a cycle set to start in August this year and run through 2024-25, is reported as one of the key reasons behind Ozdemir's departure.
Last year, he said publicly: "I would like to continue with BeIN Sports.
"There is a good relationship, we have been through very troubled times. They have an important team [and this is], an important investment."
However, the TFF and BeIN, which has covered the Super Lig through its Turkish subsidiary Digiturk since 2017-18, failed to agree to terms for the new cycle in early March, despite the network's offer being for substantially more across all packages on offer than Saran and TRT were offering.
The TFF has also so far failed to sell Package 1A, the most substantial offering out of the available packages with 238 games per season on offer. Both Saran and TRT have failed to express serious enough interest in this offering.
BeIN had put in an offer of $55 million per season for Package 1A, and it is highly unlikely that either of the other broadcasters will be able to offer more than that given that BeIN's (rejected) offers for the other, lesser, packages on offer were all significantly higher than those of Saran and TRT.
Despite its still-lucrative offers for the upcoming rights cycle, BeIN has been volubly unhappy for some time regarding the level of digital piracy its broadcasts of both the Super Lig and other international sports leagues have endured at the hands of illegal Turkish streaming sites, and it feels it has been fighting against this digital piracy of its assets by itself.
Indeed, the overall relationship between BeIN and the TFF has been rocky for the past few years. This is borne out by the TFF rejecting their more substantial offer and turning to less financially lucrative proposals from Saran and TRT.
In terms of other potential causes for Ozdemir's departure, the Turkish national men's team has once again failed to qualify for a FIFA World Cup, losing 3-1 to Portugal in a playoff encounter ahead of the Qatar World Cup, last month.
This will be the fifth World Cup in a row to take place without Turkish representation.