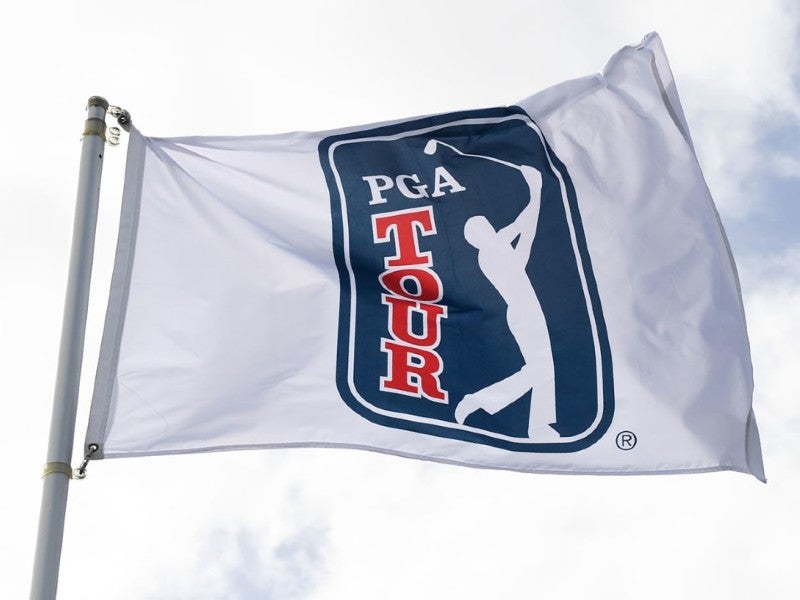 The US Justice Department (DoJ) is investigating golf's PGA Tour over possible antitrust violations in regards to the rival Saudi-backed LIV Golf circuit.
The probe comes after the tour last month (June) indefinitely suspended 17 players for competing in the inaugural LIV Invitational Series in London, including major winners Phil Mickelson and Dustin Johnson.
The DoJ is investigating whether the PGA Tour's actions in relation to LIV Golf violated anti-competition laws, and, according to the Wall Street Journal, its antitrust division has reached out to players' agents about this, as well as looking the tour's bylaws on players competing in other golf events.
The same PGA Tour bylaws, which included a rule barring golfers from playing on rival tours without its permission, were the subject of a 1994 investigation by the Federal Trade Commission that was ultimately dropped.
At that time, Australian golfer Greg Norman planned to launch a rival circuit called 'World Tour', and national network Fox was looking to acquire the broadcast rights.
Norman is now chief executive of LIV.
Regarding the DoJ investigation, the PGA Tour said in a statement: "This [investigation] was not unexpected. We went through this in 1994 and we are confident in a similar outcome."
LIV Golf, which is backed by Saudi Arabia's Public Investment Fund, has attracted several high-profile names from both the PGA Tour and DP World Tour, including the recent additions of Brooks Koepka and Bryson DeChambeau.
The breakaway circuit has staged two of its Invitational Series events in London and Oregon in the US, with record prize money, totaling more than $250 million, being handed out to players.
Last week, the DP World Tour players that competed in recent LIV Golf events were permitted to compete at the Scottish Open tournament after their suspensions were temporarily lifted.
The likes of Ian Poulter, Justin Harding, and Adrian Otaegui joined the field for the event at The Renaissance Club after a stay was granted at a Sport Resolutions (UK) hearing.
The DP World Tour initially suspended the players from competing at the Scottish Open and Barbasol Championship (July 7-10), along with this week's Barracuda Championship (July 14-17), and issued them with £100,000 ($120,000) fines for featuring in the LIV Invitational Series.
Poulter and 15 other players who joined the LIV circuit have threatened to take legal action if their sanctions for competing in the new series are not fully overturned.
LIV Golf will reportedly reimburse players for fines they receive and also cover legal costs if they choose to challenge suspensions.
The next LIV Invitational Series will take place in New Jersey from July 29 to 30, and will be followed by further events in Boston, Chicago, Bangkok (Thailand), and Jeddah (Saudi Arabia), with the season-ending Team Championship to be staged in Miami.