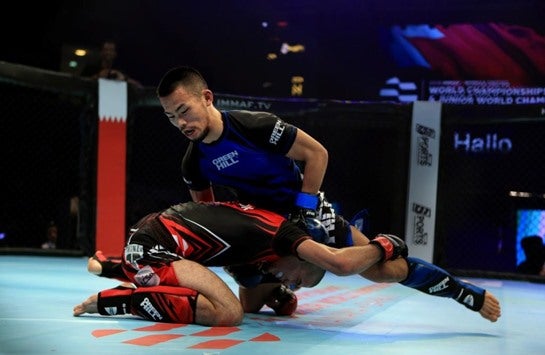 The International Mixed Martial Arts Federation (IMMAF), has taken a key step towards mainstream sporting recognition and a potential Olympic presence by being awarded signatory status of the World Anti-Doping Agency (WADA) Code, the document set out by WADA to which all recognized sports federations must put their names.
This ends a long-standing saga. In 2018, IMMAF had its first application to become a WADA Code signatory rejected, prompting the governing body to file a lawsuit, which was eventually thrown out of court.
Status as a WADA Code signatory is required before sports federations can become members of the Global Alliance of International Sports Federations (GAISF), the body that then assists international federations (IFs) in securing funding – and eventually in securing recognition as an Olympic sport.
The application has gone through under a revised WADA policy, which was put in place in January this year – IMMAF, therefore, becomes the first IF to gain acceptance under the new policy.
Witold Banka, WADA's president, said: "We would particularly like to acknowledge the efforts that have been made by IMMAF to bring this to fruition. In order to gain approval under the terms of the revised policy, the federation needed to go through a stringent process.
"This included the assessment by independent experts of its level of good governance, a review of its application by WADA's Signatory Expert group 0 which is independent from WADA management – and the completion of an extensive code compliance questionnaire to demonstrate the quality of their anti-doping program. This is a positive step for IMMAF and its athletes."
Densign White, IMMAF's chief executive, added: "It's been a long journey these past years to achieve the standard required for signatory status. This recognition sets a benchmark for our sport and also marks a historical step-change in WADA's recognition process…The new code sets new higher standards in protecting athletes and creating the level playing field."
Kerrith Brown, IMMAF's president, also commented: "This sees IMMAF become the only international federation for MMA with WADA signatory status, following six years adherence to WADA compliant anti-doping regulation. Today's result is not only a significant achievement for IMMAF but also for our national federations which have contributed to this journey, and it will surely strengthen their bids for national sport recognition."
IMMAF, founded in 2012 in Sweden and claiming to be the official global governing body for MMA, now has over 100 national associations worldwide, and around 40 of these have been recognized by the respective national Olympic committees.
In June last year, the federation registered as a not-for-profit organization in Switzerland, the home of multiple sporting bodies.