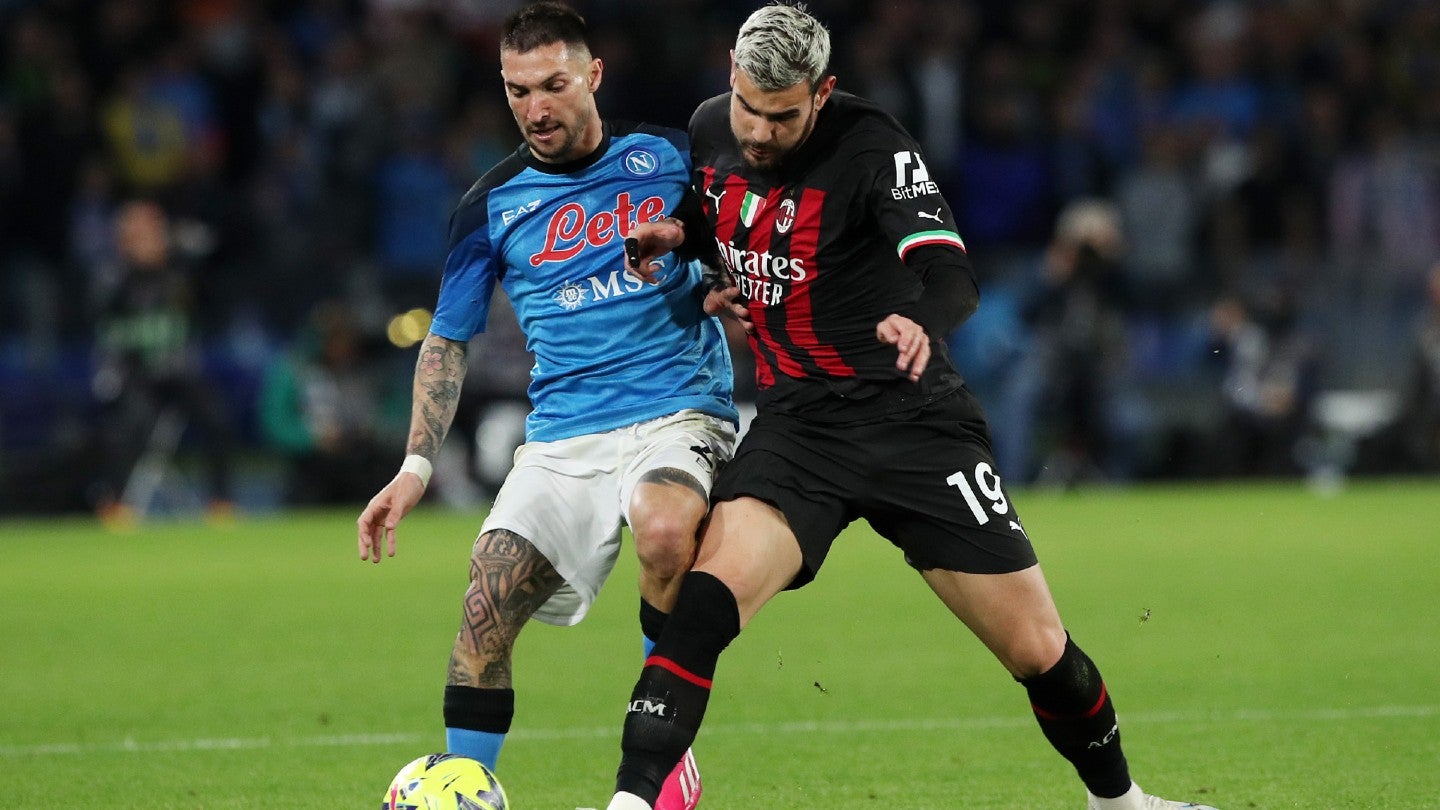 AGCOM, the Italian communications regulator, has given Serie A the green light for the top Italian soccer league to sell its domestic broadcast rights over a five-year cycle.
The authority has approved the guidelines governing the marketing of the league's media rights for the five seasons from 2024-25 to 2028-29.
Serie A is currently working towards sealing new TV deals by the end of the 2022-23 campaign and has been given a boost by being able to offer longer contracts.
In December, AGCOM approved the guidelines for the Italian top-flight to market its domestic broadcast rights for another three-year cycle.
The regulator stated that the updated guidelines have "similar content" aside from the change in the contract duration.
AGCOM also stated: "The Authority's observations focused on the profile of the extension of the licenses for five years, noting the need to consider the potential of the rights packages in the marketing phase, both by expanding the rights of the licensees from a technological, editorial, and commercial point of view, and by foreseeing possible new licensees.
"This is also in light of possible innovative ways of using the content that may arise."
Italy's government also recently gave the green light to an amendment of its laws regulating sporting TV rights deals to effectively enable Serie A to extend its domestic rights tie-ups from three to five-year cycles.
A switch to five-year deals would make the Serie A domestic rights situation fall in line with overseas rights regulations. Last May, the Italian government changed the law, bringing up the maximum length of the agreement to a half-decade.
Serie A is now preparing to launch a tender for its next domestic rights for the new period, with rights in the current 2021-24 period held by international sports subscription platform DAZN, and pay-TV heavyweight Sky Italia.
The amendments would mean the two could theoretically extend their rights until the end of the 2028-29 season.
DAZN presently has exclusive rights to show seven games per week and co-exclusive rights to air the remaining three matches along with Sky.
The platform's contract is worth a total of €2.5 billion ($2.7 billion).
Serie A will aim to finish the next domestic rights tender following the end of the ongoing 2022-23 season, in June or July.
The terms and conditions for the tender were approved by Italy's antitrust regulator, the AGCM, in early January.