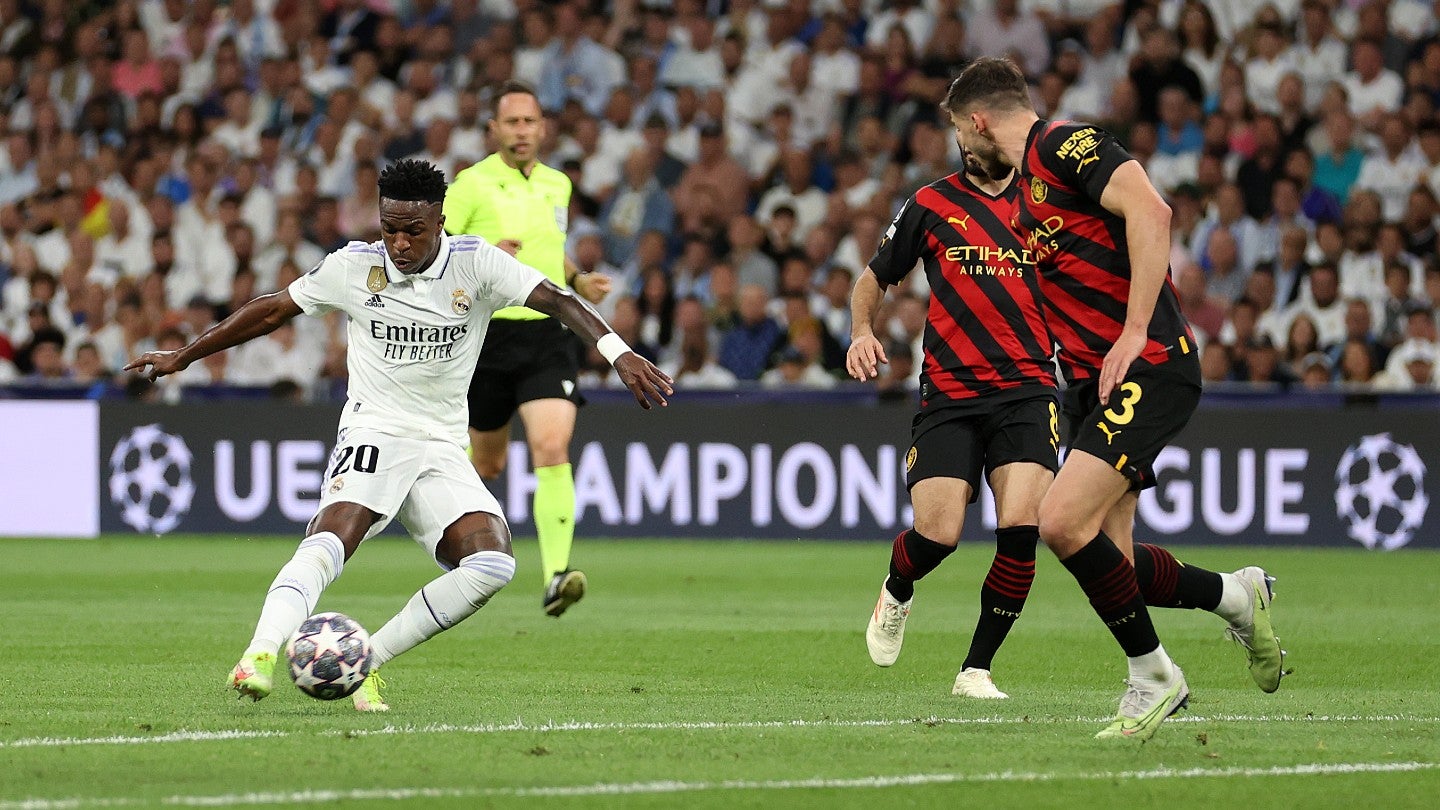 US-based media giant TelevisaUnivision has secured exclusive Spanish-language rights to a host of major sports properties, including next year's Super Bowl, Copa America, and UEFA club competitions.
Through a partnership with American football's NFL and national network CBS Sports, Super Bowl LVIII will be broadcast in Spanish on Univision. This will mark the company's first-ever national broadcast of an NFL game.
The next edition of the NFL showpiece will be played at the Allegiant Stadium in Las Vegas on February 11.
As part of a three-year renewal with European soccer's governing body UEFA, TelevisaUnivision will retain broadcast and streaming rights to the elite Champions League, secondary Europa League, and third-tier Europa Conference League club competitions.
The agreement also includes rights to all national team tournaments and competitions, including the 2024 UEFA European Championship, which will be held in Germany from June 14 to July 14 next year, as well as the UEFA Nations League.
The Euros will be shown on TelevisaUnivision's Vix streaming platform.
English-language rights to Euro 2024 and 2028 were secured by Fox in 2021.
The extended deal for UEFA club competitions was negotiated by sports marketing agency Relevent Sports Group, which serves as UEFA's sales agent in the market having been appointed as such in February 2022.
The move to appoint Relevant represented a seismic reshuffle of the governing body's media rights arrangements.
Since 1993, the Team Marketing agency had been UEFA's exclusive partner agency worldwide, but the organization carved out the US rights for the first time. Team continues to hold commercial rights in all other global territories.
The US tender was issued last July, and the main domestic rights were retained by Paramount through the 2029-30 season in a $1.5-billion deal.
TelevisaUnivision will also show the 2024 Copa America, South America's national teams competition, which will be played across the same dates as Euro 2024.
The media heavyweight will air every match of the tournament exclusively, producing 32 Spanish-language games and content across its linear and streaming services.
The 48th edition will be hosted in the US for the second time and will feature the home market and Mexico as guest teams alongside the 10 Conmebol nations.
Olek Loewenstein, president of global sports at TelevisaUnivision, said: "We continue to grow stronger as we listen and serve the needs of our audiences. The investments made in our sports division have resulted in record-breaking broadcasts across all TelevisaUnivision platforms.
"This momentum represents a real opportunity for brands to make a meaningful connection with a rapidly growing, dedicated, and avid fanbase."
Image: Julian Finney/Getty Images