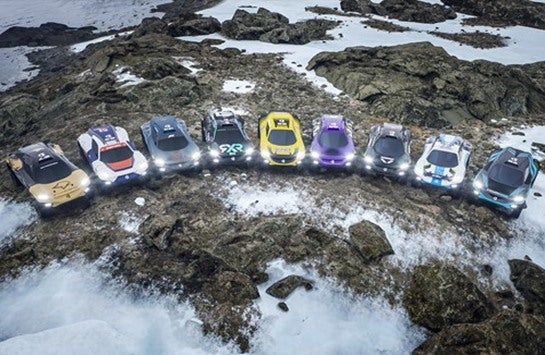 KNR, Greenland's national free-to-air TV broadcaster, has secured domestic rights to the upcoming Arctic X Prix event from Extreme E, the electric SUV motor racing series which launched this year.
The broadcaster will air the Greenland X Prix live on its digital, terrestrial and cable channels, on 28 and 29 August, for the first ever motor racing event on the Arctic landmass.
Greenland has been chosen as an Extreme E destination – like the three confirmed X Prix hosts – as it is an area suffering directly from the effects of climate change, with prodigious ice-melt having occurred in recent years.
Kim Larsen, KNR's head of television, said: "KNR is happy to broadcast the Extreme E event in Greenland, it's excited to present the very first motorsport event from this country. Bringing an event of this size to Greenland is an extreme in itself."
Ali Russell, Extreme E's chief marketing officer, added: "We are delighted that KNR will be working with us and televising this world first in Greenland. No-one has ever put on a motorsport event here before and so we are excited and proud to be taking Extreme E to this beautiful country."
So far in 2021, events have already taken place in Saudi Arabia in April and in Senegal in May, while the fourth X Prix this year will take place in Sardinia. A fifth event is in the calendar, although the location and date are currently undecided.
Last month, the series decided to relocate the final two events of its debut season from Brazil and Argentina due to complications caused by the coronavirus pandemic.