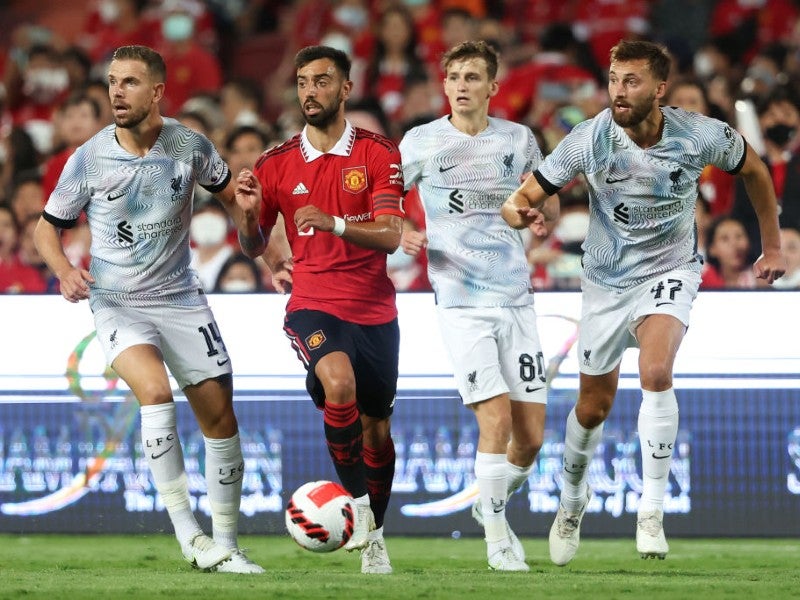 New broadcast deals are being arranged in South Africa and China for English men's soccer's top-tier Premier League (EPL), with just two days left before the start of the 2022-23 campaign.
In South Africa, public-service broadcaster SABC has secured rights for the coming season in a deal that will see the matches available free-to-air for the first time in three years. In China, meanwhile, state network CCTV has reportedly once again signed up to cover games, more than two years since it last did so.
The SABC deal was announced earlier this week by Gary Rathbone, that broadcaster's head of sport, who added that the tie-up would see one EPL game per week, from Saturday afternoon, appear on the various SABC sports channels, as well as on SABC3, during 2022-23.
The national broadcaster, which for years has been financially imperiled, last covered the EPL in 2019, with pay-TV sub-Saharan giant SuperSport (available through the satellite broadcaster Multichoice) having been the main broadcaster in that country over the last few decades.
The new deal will not supersede SuperSport's ongoing tie-up with the Premier League through 2024-25 (struck in November 2020) and instead will run alongside it.
However, this still represents a major boost for SABC, which adds the EPL to German soccer's top-tier Bundesliga as a premium European league to which it holds rights.
Elsewhere in sub-Saharan Africa, the pay-TV broadcaster Canal Plus holds French-language rights to the league, while the Infront agency is the EPL's media rights distributor.
The 2022-23 EPL campaign will begin on Friday, August 5, as Crystal Palace takes on fellow London side Arsenal.
In China, meanwhile, it has been reported that CCTV and the EPL have struck a new deal, with CCTV now listed on the league's website as a broadcast partner.
CCTV last showed EPL action at the end of the 2019-20 campaign, as part of a sub-licensing deal with PP Sports, the streaming service owned by retail corporation Suning, and EPL rights-holder at that time.
However, CCTV found themselves without the option for coverage for the following season after the PP Sports deal was terminated over payment issues at the end of the 2019-20 campaign.
PP Sports was said to have failed to honor a $210.3 million payment for live games and a further $5 million to cover highlights and interest.
In 2020-21, internet giant Tencent showed matches, while iQiyi Sports snapped up digital rights for the 2021-22 season in what was reported at the time to be a multi-year agreement covering live streaming rights for all fixtures. iQiyi then sub-licensed out a package of rights for 2021-22 to a fellow streaming service, Migu.
During the last two seasons, CCTV has neither been able to come to a direct agreement with the EPL nor to agree a sub-licensing deal with either Tencent or iQiyi.
Now, however, all indications suggest that has changed, and it will be covering games again in 2022-23.
Before these two arrangements emerged earlier this week, the last EPL media rights agreement struck came in Japan in late July, where over-the-top platform AbemaTV struck a one-year sub-licensing deal with SPOTV Now, the current rights-holder.
As part of the agreement, AbemaTV will offer live coverage of 114 matches, 57 of which will be shown on a free-to-air basis.
The league has also struck deals in Poland and Italy in recent months.