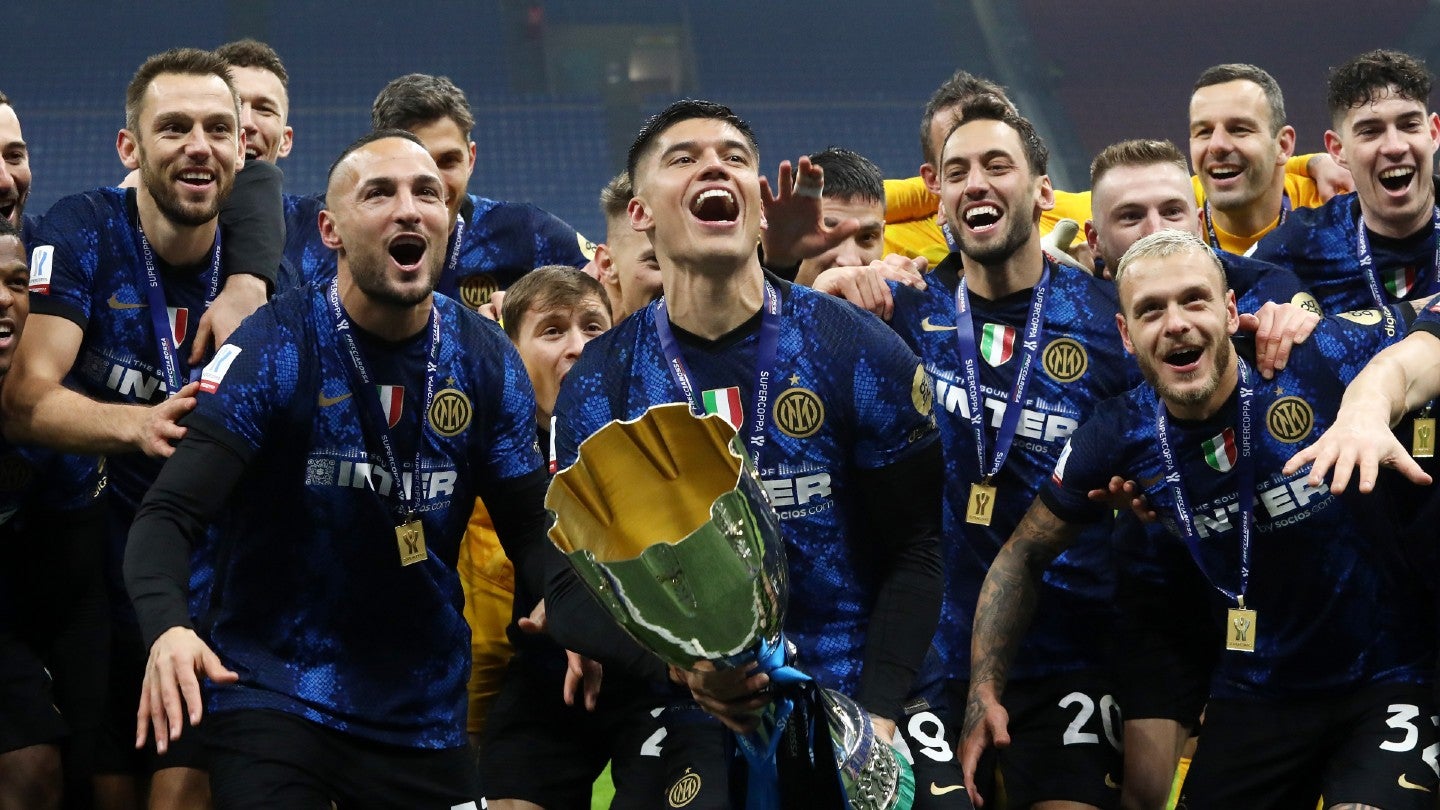 Lega Serie A, Italian club soccer's governing body, has awarded broadcast rights to the men's Supercoppa tournament, the annual clash between the winners of Serie A and knockout competition Coppa Italia, to Portuguese pay-television broadcaster Sport TV and subscription broadcaster Sky in Switzerland.
Both Sport TV and Sky have secured the rights for the match for the next two seasons, covering the 2022-23 and 2023-24 campaigns, after being ratified at a Lega Serie A meeting last week (January 5).
Domestic rights to the competition are held by Canale 5, the Mediaset-owned free-to-air commercial channel, as part of Mediaset's three-year deal for the Coppa Italia from 2021-22 to 2023-24.
This year's edition of the Supercoppa will see club rivals AC Milan take on Inter Milan on January 18 in Saudi Arabia.
It will mark a return of the tournament to the kingdom after being staged on home soil for the past two seasons despite Serie A's €21-million ($24.4-million) agreement with the ministry of sports in Saudi Arabia to stage three editions of the contest in the country over five years.
The league has already staged two editions of the Supercoppa in Saudi in 2019. The first game was played in Jeddah in January 2019, with the second in Riyad at the end of that year. The 2020 edition was held in Italy due to the coronavirus pandemic.
Last year's 2021 edition was staged in Milan at Inter's iconic San Siro stadium after a late switch. At the time, it was reported the Saudi authorities failed to meet a specified deadline to exercise their option to host the match. To compensate, the Lega Serie A said it would compensate by staging the match in Saudi Arabia for this year's 2022 edition.
In June, it was reported authorities in Saudi Arabia had made a bid of €23 million ($24 million) per season to host the next five editions of the Supercoppa, from 2023-24 to 2027-28.
Since 2009, multiple editions of the Supercoppa have been held abroad. China has hosted three, while Qatar has staged two. With the addition of this year's tournament, Saudi Arabia will have hosted three.
The two new broadcast deals come after Lega Serie A opened its international rights process for Serie A, the Coppa Italia, and Supercoppa across the 2021-24 cycle in November 2021.
Infront, the global sports marketing agency, secured the Serie A international rights for the 2021-22 to 2023-24 cycle in a deal worth €139 ($146 million) per year. The deal excludes the US and the MENA region.
Rights for Serie A in the Middle East and North Africa region were acquired by media and entertainment organization Abu Dhabi Media covering the 2022-23 to 2024-25 season. US national network CBS holds the rights to the league until 2023-24 in a deal worth around £200 million.
Image: Marco Luzzani/Getty Images