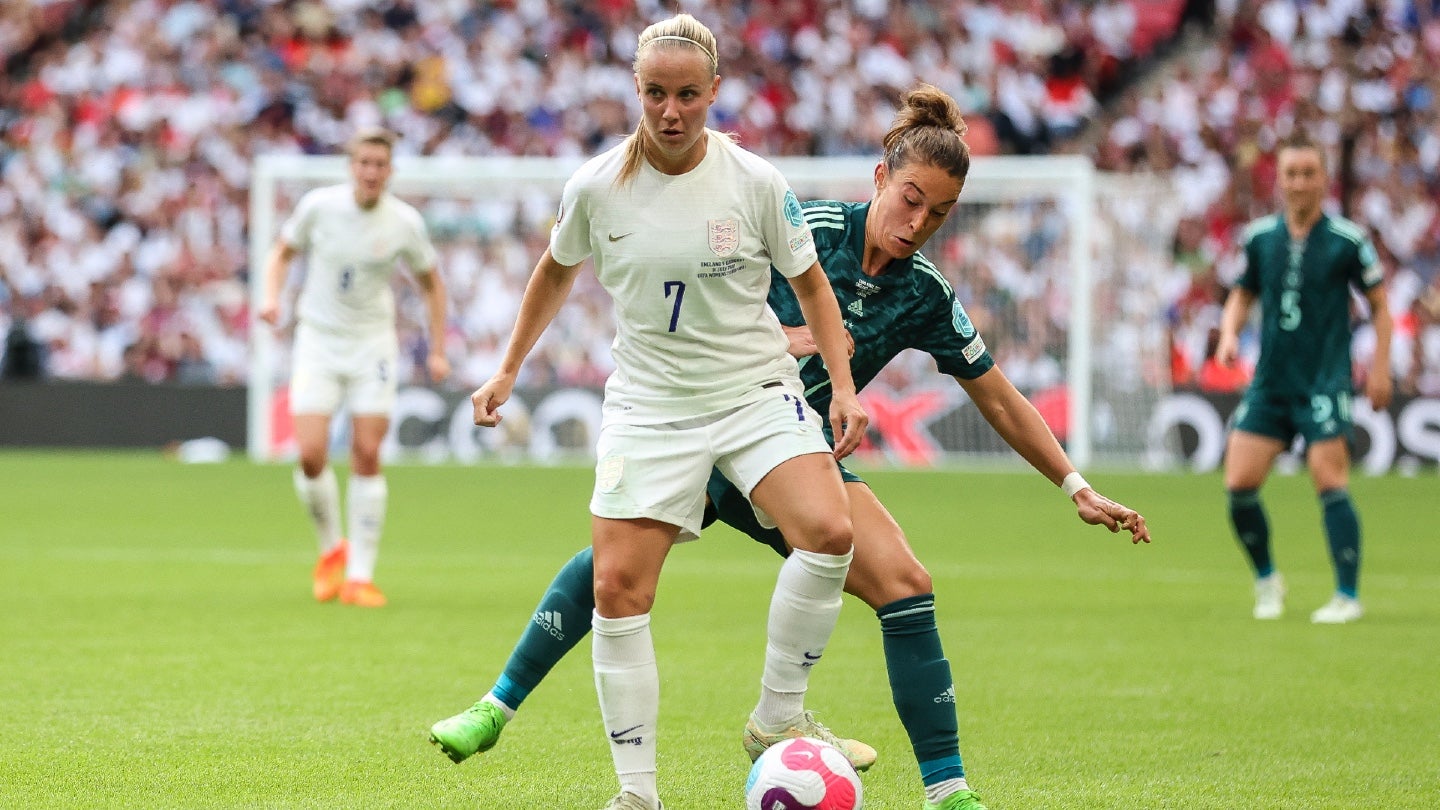 The sports ministers of five European countries have today (May 31) given broadcasters in their respective markets the hurry-up with regard to securing rights for this year's FIFA Women's World Cup.
Currently, rights for soccer's top-tier women's national teams tournament remain unsold in Germany, Spain, France, Italy, and the UK, among others. The competition begins in less than two months, running between July 20 and August 20 in Australia and New Zealand.
Now, the ministers responsible for sport in the five European markets have signed a joint letter saying that "media coverage of the Women's World Cup will be instrumental in raising the profile of women's sport in our European countries."
They have said: "We … have acknowledged with concern that until now, no television rights have been attributed for the matches broadcasting in our countries.
"We recognize the legitimate interests and limited financial resources of both rightsholders and independent broadcasters, all of which require a viable funding model. We also recognize the specific organizational challenges that may affect the 'market value' of European TV broadcasters' rights (airtime and duration)."
Given the tournament's location, the time difference means most World Cup games are likely to take place during the European night or early morning.
"Nonetheless, we are convinced that media coverage of the Women's World Cup will be instrumental in raising the profile of women's sport in our European countries [and] around the world. Media attention on women's sport has had a significant impact on the development of women's and girls' sporting activities.
"Due to the enormous appeal of the FIFA Women's World Cup and its sporting and social impact, we feel it is our responsibility to call on everyone involved to reach an agreement quickly. These decisions must be made by [soccer's global governing body] FIFA and the TV stations themselves."
The letter adds that "talks are already taking place and we are sure that FIFA and independent broadcasters will work together to find ways and means to give this competition an appropriate stage."
Earlier this month, FIFA president Gianni Infantino said the financial offers made by media outlets from the above five territories were "disappointing" and "simply not acceptable."
He even threatened that "should the offers continue not to be fair, we will be forced not to broadcast the FIFA Women's World Cup into the big five European countries."
Infantino said broadcasters in those nations had only offered $1 million to $10 million for the rights to show the upcoming edition of the women's tournament compared to $100 million to $200 million for rights to last year's men's World Cup in Qatar.
While Infantino did not specify which networks had submitted the offers, rights for the 2019 Women's World Cup in France were held by the BBC (UK), TF1 and Canal Plus (France), Sky Italia (Italy), DAZN, ARD, and ZDF (Germany), and Mediapro (Spain).
The letter has been signed by Germany's federal minister of the interior and homeland Nancy Faeser, Spain's minister for culture and sport Miguel Octavi Iceta i Llorens; France's minister for sport and the Olympics Amelie Oudea-Castera, Italy's minister of sport and youth Andrea Abodi, and the UK's minister for culture, media, and sport Lucy Frazer.
For the 2019 edition, FIFA secured around $300 million in TV rights revenue, while the men's competition last year generated just under $3 billion.
Last October, FIFA's chief business officer Romy Gai said that the organization had rejected multiple bids from European broadcasters for tournament rights, for being too low.
For the 2023 event, domestic rights have been secured by Optus in Australia and by Sky NZ in New Zealand, while deals have also been struck in the Netherlands, Poland, the Nordics, and the US.
Image: Maja Hitij/Getty Images