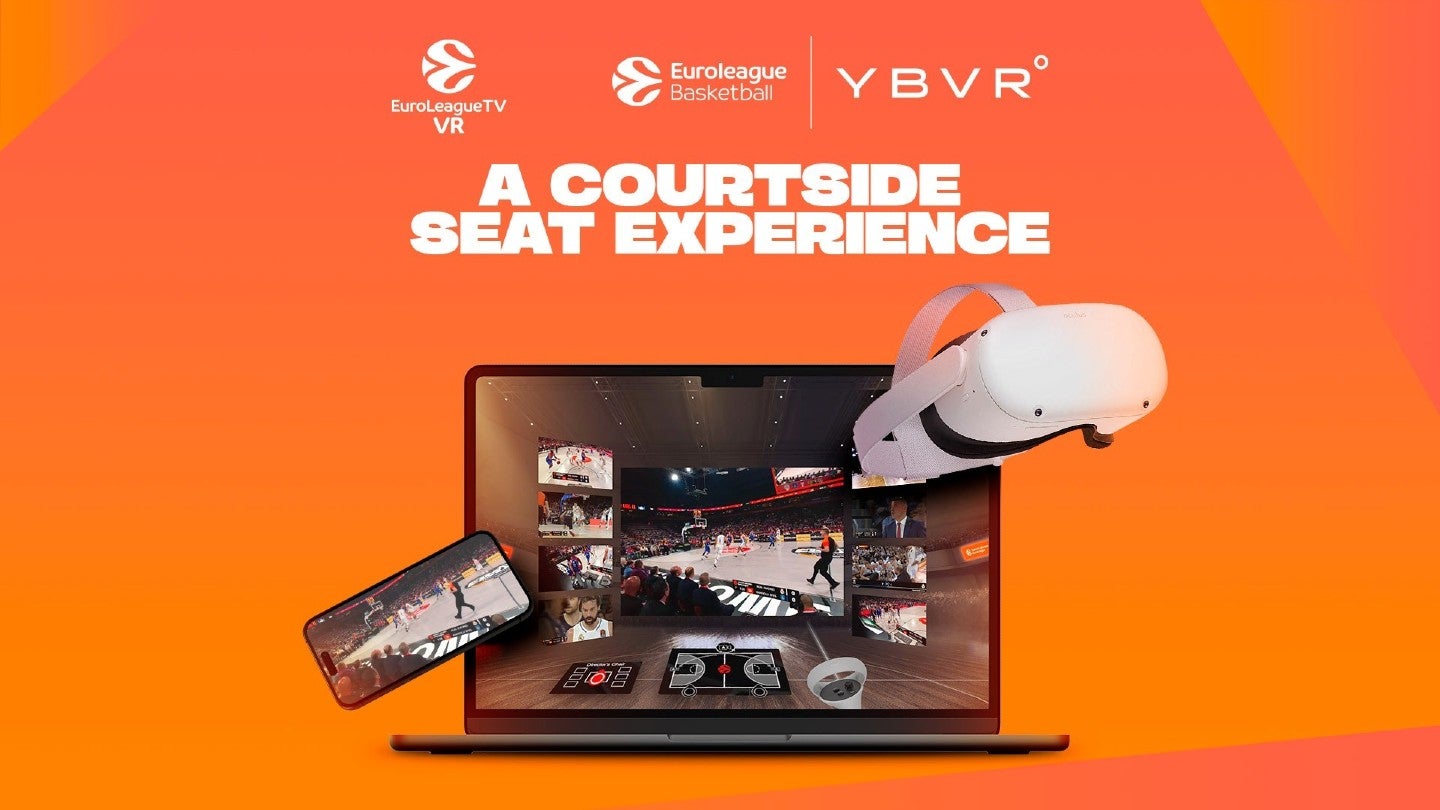 Euroleague Basketball, the organizer of top European club competitions, has partnered with technology company YBVR to stream games in virtual reality (VR).
Through the tie-up, selected matches from the top-tier EuroLeague will be broadcasted in VR. Tomorrow's 'clasico' between Spanish giants Real Madrid and Barcelona will be the first regular season game to be shown using the technology.
VR games will be available to EuroLeagueTV subscribers and on Xtadium, the VR sports app developed by YBVR that is available on the Meta Quest store.
Viewers watching on Xtadium will also get real-time statistical overlays that can be toggled on or off and will be able to create private watch parties.
The VR games package will be included in all EuroLeagueTV subscriptions for all the countries where the service is operational, while US-based fans will have access via Xtadium.
Euroleague Basketball previously collaborated with YBVR during the Final Fours in Cologne and Belgrade over the last two seasons, providing fans access to 180 and 360-degree cameras spread around the court.
Alex Ferrer Kristjansson, Euroleague Basketball marketing and communication senior director, said: "We are delighted to bring our partnership with YBVR to the next level. Their technology is terrific, and it really enables you to feel as if you were on the court, almost touching these incredible athletes.
"We are constantly looking at every opportunity to elevate the experience we deliver to our fans, and technology nowadays is unlocking enormous opportunities to do that."
Hector Prieto, chief executive of YBVR, added: "We are excited to be pioneers with Euroleague in this immersive game experience. Our long-term agreement with them is already shaping the way in which basketball fans enjoy the sport.
"After being part of two Final Fours in a row, commercializing virtual tickets, it is really rewarding for the YBVR team to bring the best European basketball to Xtadium, where US basketball fans can enjoy EuroLeague live games on watch parties with friends."