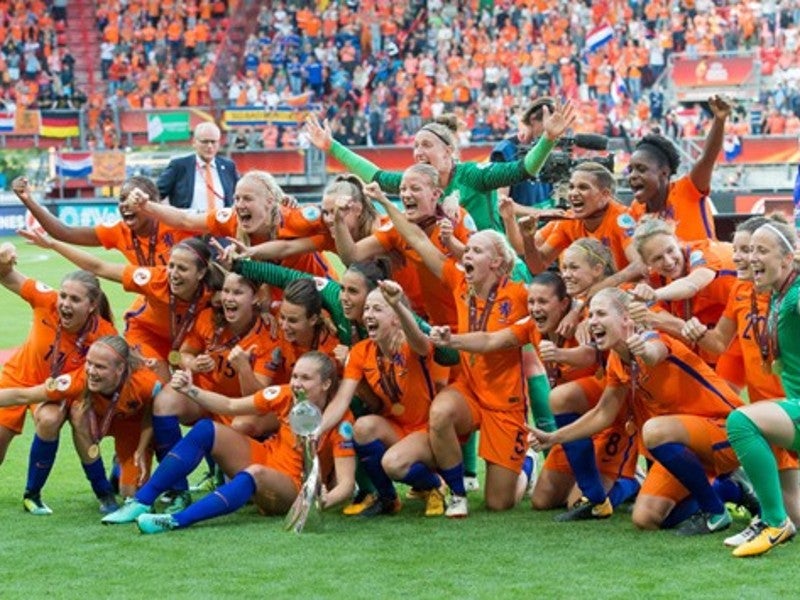 The 2022 UEFA Women's European Championships national teams competition will be covered in Brazil by the ESPN sports broadcaster and the Star+ streaming service, both owned by the multinational Disney media corporation.
It had been initially reported in late June that Disney had secured the rights to the European national teams' tournament, which starts today (June 6) as hosts England take on Austria in the opening game, and this has now been confirmed.
ESPN Brasil will provide linear coverage of the tournament, while Star+ is set to show the action through its digital and mobile platforms.
The deal has been struck by Disney with CAA Eleven, the sales agency for UEFA's national team tournaments (both men's and women's).
All matches will be shown by Star+, with ESPN to cover select fixtures.
This edition marks the first Women's Euros during which all games will be available in the Brazilian market.
Commercial broadcaster Globo covered the last edition of the Women's Euros (2017, won by the Netherlands) in Brazil.
It was reported by local media last month that both Globo and US national network Paramount made rival proposals but that these were topped by Disney's bid.
The 2022 Women's Euros (delayed from their original slot 12 months ago by the coronavirus pandemic) will take place in England between July 6 and 31, with 16 teams to contest 31 games across 10 venues.
The last major broadcast rights deal for this year's women's Euros came in early June when dedicated women's sports channel W-Sport entered into an agreement with CAA Eleven covering sub-Saharan Africa.
That arrangement, unlike the Disney-CAA Eleven deal, is platform-neutral.
ESPN Brasil already covers top-tier women's soccer including the English Women's FA Cup knockout cup competition, Italy's top-tier Serie A Women, and the women's Copa Libertadores knockout tournament in South America.