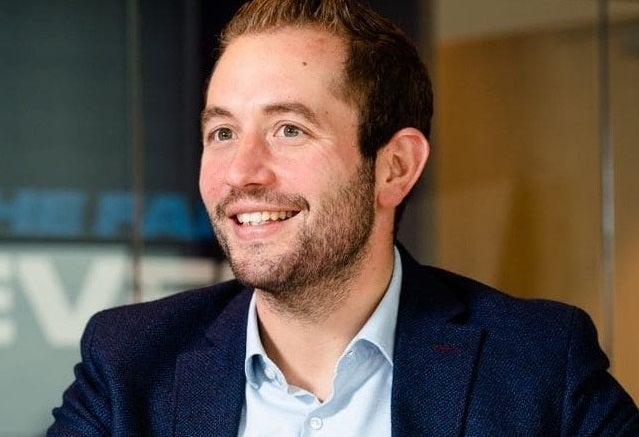 RTL Belgium, a division of the international commercial broadcasting giant, has today (April 12) announced the appointment of Guillaume Collard from international subscription broadcaster Eleven Sports as its new chief executive.
Collard will succeed Philippe Delusinne who spent 20 years in the role.
Delusinne, who turns 65 tomorrow (April 13), is stepping down after reaching the age limit for the position but will remain administrator of RTL Belgium.
Collard joins RTL just weeks after domestic media companies DPG Media and Groupe Rossel completed their acquisition of the broadcasting group for €250 million ($273.3 million).
RTL Group was the majority shareholder of RTL Belgium for 33 years, before taking full ownership of the broadcaster in December 2020.
DPG Media and Groupe Rossel said Collard's appointment will "take effect shortly", with his departure from Eleven not immediate.
GlobalData Sport understands that Eleven has potential candidates in mind to take over from Collard, with new hires to be confirmed soon.
Kris Vervaet, chief executive of DPG Media, said: "Guillaume has a nose for business. He knows the power of innovation and he has managed to deliver exceptional results in his steep career."
Collard has been at Eleven Sports since 2016 holding several key leadership positions, most recently as managing director of the company's operations in Belgium and Luxembourg and group chief rights acquisitions and distribution officer.
He took over as managing director from Anouk Mertens in 2019 and most notably secured domestic rights to Belgian soccer's top-tier Pro League from the start of the 2020-21 season in a five-year deal worth around €100 million per year.
Collard was previously head of business development for Eleven Sports in Belgium and Luxembourg, and was credited with playing an integral role in the broadcaster's commercial agreements with distributors, sponsors, and partners and in securing key sports rights.
He later combined this role with the position of head of acquisitions for the group, which he retained.
Prior to joining Eleven, Collard held various management positions at Proximus, the telecoms and pay-TV operator, including head of content strategy.
His appointment forms part of DPG Media and Groupe Rossel's ambition to accelerate the digital transformation of RTL Belgium's radio and TV channels and to lead the collaboration between the new shareholders.
RTL operates TV channels RTL TVI, Club RTL, and Plug RTL, radio channels Bel RTL and Radio Contact, streaming service RTLplay, news platform RTL Infor, and advertising agency IP Belgium.
Collard discussed Eleven's strategy and growth in the Belgian market in a recent interview with GlobalData Sport.