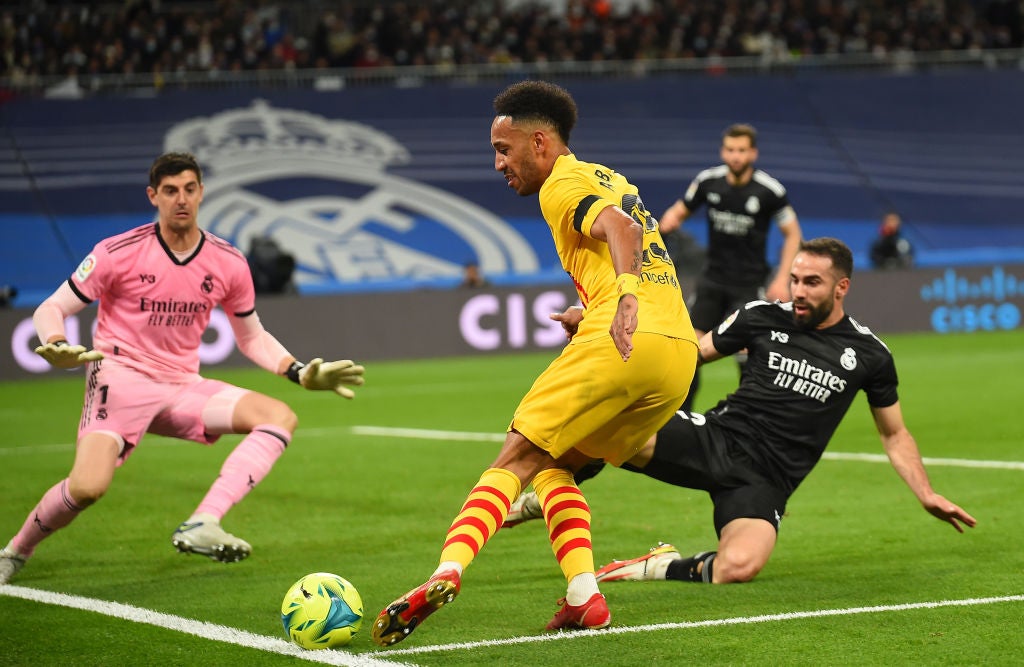 The CNMC, the Spanish competition regulator, has issued another recommendation for Spanish soccer's LaLiga to modify its broadcast rights tender and limit deals to three years.
The latest suggestion by the body relates to the league's tender for the final batch of domestic television rights, as well as in the Asia-Pacific region.
The domestic tender features the free-to-air rights to one game per week each in the top-tier LaLiga and second-tier Segunda Division, complete rights to the Segunda Division and its playoff games, broadcast rights in public establishments, and highlights rights.
The CNMC has repeatedly advised that LaLiga should not award broadcast contracts for more than three years.
The regulator's new report also recommends that the league should set objective criteria for assessing the requirements when awarding lots – as a way of "limiting the discretion of LaLiga" and increasing certainty for operators – and eliminate discrimination between operators, such as the restriction that only pay-TV operators can bid for the entire Segunda Division package.
In addition, it has suggested that LaLiga should not include "faculties, reservations, or ownership of rights" not attributed by Royal Decree Law and should not impose advertising requirements that are not covered by the law or that are "unjustified and contrary" to free enterprise.
Alterations to the conditions of the broadcast rights tender in certain territories in the Asia-Pacific region have been advised, and the CNMC also believes that LaLiga should review the role of sports media agency Mediapro, which has been the league's international rights sales partner since 2015.
These latest recommendations by the CNMC follow last month's call for the Spanish top-flight to modify its tender process in Italy, Portugal, the Netherlands, and Malta.
The regulator made a similar request for LaLiga's main TV rights tender in Spain last December but the league pressed ahead with plans to market broadcast contracts for up to five years, from 2022-23 to 2026-27, despite the authority's suggestion that it should remain at three years.
This decision saw LaLiga receive a 1% increase in the value of its domestic rights after signing five-year deals with Telefonica, the telecoms giant, and streaming subscription platform DAZN worth a total of €4.95 billion ($5.4 billion) and an average of €990 million per season.
Telefonica has acquired rights to show five games per matchday plus three full matchdays via its pay-television operator Movistar, while DAZN will air five games per matchday.
The telecoms firm recently finalized a non-exclusive distribution deal with DAZN to show all matches over the next five years.
At present, Gol, the free-to-air sports channel owned by the Mediapro agency, shows the one free match per round in LaLiga.
Mediapro also holds rights to show LaLiga matches in 'horeca' (hotel, restaurant, and café) premises in Spain in a three-year deal worth €460 million that runs to the end of this season.
The sports media agency operates a horeca channel which is available in premises including bars and restaurants, via telecoms services such as Movistar, Vodafone, and Orange.
Rights to the Segunda Division are held in Spain by Movistar and Gol.
Meanwhile, LaLiga has announced it will soon launch its LaLiga Pass streaming platform in Indonesia and Thailand.
The service will be available in the countries later this month and will provide users with access to all top-flight LaLiga and Segunda Division games.
It will mark the Spanish league's first international roll-out of the platform.
As well as live match coverage, LaLiga Pass will feature match roundups, documentaries, videos of the best goals and saves, interviews, and other exclusive content designed for each country.
In addition, each matchday will feature three LaLiga matches narrated in the local language.
Developed by LaLiga Tech, LaLiga's technological subsidiary, LaLiga Pass will offer all the competition's matches live and on demand, with the option to switch between simultaneous matches.
It will also offer complete LaLiga TV programming, the league's in-house 24/7 channel.
LaLiga Pass will be available on multiple platforms from small screen (iOS, Android) to web and Smart TV, and will be expanded to new platforms and devices "in the near future".
In addition, all content will be broadcast in Bahasa and Thai with options for English and Spanish.
LaLiga said its OTT offering will represent "a new business model that will both improve the fan experience and attract more LaLiga fans as well as provide a technology that can be commercialized and exploited by other companies through LaLiga Tech".
Oscar Mayo, LaLiga's executive director, said: "LaLiga Pass is a logical step in our audiovisual strategy.
"Over the last few years, we have strived to improve the experience for fans watching LaLiga from different parts of the world and we now want to take things a step further by allowing them to have more control over what they watch, offering more and better content, and telling more stories around LaLiga and its clubs in those countries."