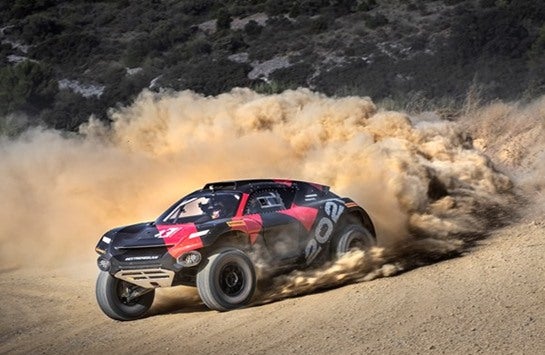 BeIN Sports, the Qatar-based international sports broadcaster, has renewed and expanded its non-exclusive broadcast deal with Extreme E, the international SUV electric motor racing series, to now include France in addition to 32 countries in the Middle East and North Africa (MENA) and Asia.
Under the extended deal, BeIN will air live races, highlight shows, and the series' 20-part magazine program, Electric Odyssey, in each territory.
As has been the norm for Extreme E, the agreement will continue to be non-exclusive as it seeks to build its profile.
BeIN showed the majority of the first season across 24 MENA countries, while it only showed the final X-Prix of the campaign in its Southeast Asia territories last year having struck a deal just prior to the season-ending event.
The broadcaster will now have rights to the entire second season in 33 countries.
Season two of Extreme E starts this Saturday (February 19) with the inaugural Desert X Prix race in Saudi Arabia, while the series will go on to visit Sardinia in May, Senegal or Scotland (July), Uruguay (September), and Chile (November).
Richard Verow, BeIN Media Group chief sports officer, said: "We are pleased to broadcast Extreme E to our millions of subscribers across 33 territories spanning Asia, the Middle East & North Africa, and now France too.
"Extreme E is not only committed to raising awareness of climate change, but it is also focused on creating a level playing field for all. By broadcasting the series across the world, we look forward to shining a spotlight on the inspiring women in motorsport."
Ali Russell, Extreme E chief marketing officer, added: "BeIN Group is an important broadcast partner for Extreme E and we are delighted to be extending our partnership to now include France as well as the MENA and Asia regions. It is a great channel to be showing our unique sport for purpose and we're looking forward to an action-packed second season."