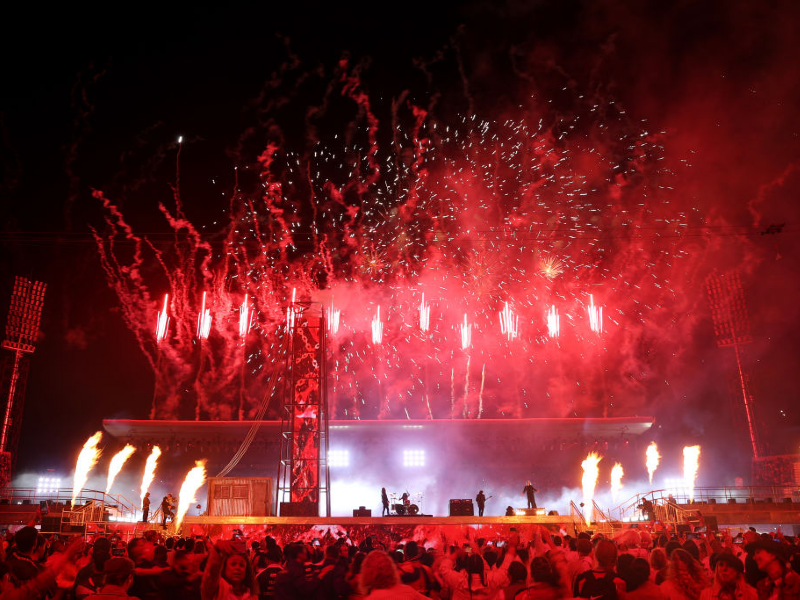 Coverage of the recently-completed Commonwealth Games multi-sport event in Birmingham, England was streamed a record 57.1 million times on the online platforms of the UK's public service broadcaster BBC.
Yesterday (August 9), the BBC, host broadcaster of the event, posted figures showing that during the 11-day event, which ran from July 28 to August 8, over 57 million individual live streams of action from the games were activated.
The public-service broadcaster said that the number was over six times the amount of streams seen in previous editions of the games.
On linear television, the BBC said that total viewing numbers on its channels came to 28.6 million.
The highest TV peak during Birmingham 2022 was 6.6 million viewers, which came ahead of the women's 100m backstroke and men's 100m breaststroke aquatic events on day three, followed by the opening ceremony.
That latter event had a five-minute peak of 5.2 million viewers.
In addition to the live coverage on the BBC, the public-service broadcaster secured 10.7 million views in total for its various highlights packages and has also claimed that 14.3 million people came to the BBC Sport website for news and analysis.
The BBC snapped up host broadcasting rights to the Birmingham Commonwealth Games in October 2020, in a deal covering linear TV, radio, and online platforms.
Barbara Slater, director of sport at the BBC, said: "We are proud to have brought the best of the live action and medal moments to our audiences.
"In what has been an already unforgettable summer of sport, we are thrilled to achieve a record-breaking games and to further showcase Birmingham as a dynamic, exciting city with a truly rich heritage."
The audience figures add to a bumper summer of sporting coverage for the BBC – in late July, the broadcaster attracted a peak audience of 17.4 million for its coverage of England's victory over Germany in the final of women's soccer's UEFA Euro 2020.
This has now become the most-watched women's soccer match on UK TV.
The climax of European national team women's soccer's top competition in London, which saw England beat Germany 2-1 in extra time, was watched by an average of 11 million throughout BBC's coverage, including its pre-match and post-match shows.
There were a further 5.9 million streams of the game on the BBC's streaming platform BBC iPlayer and through the BBC Sport website. The figures do not include people watching in public spaces or pubs.