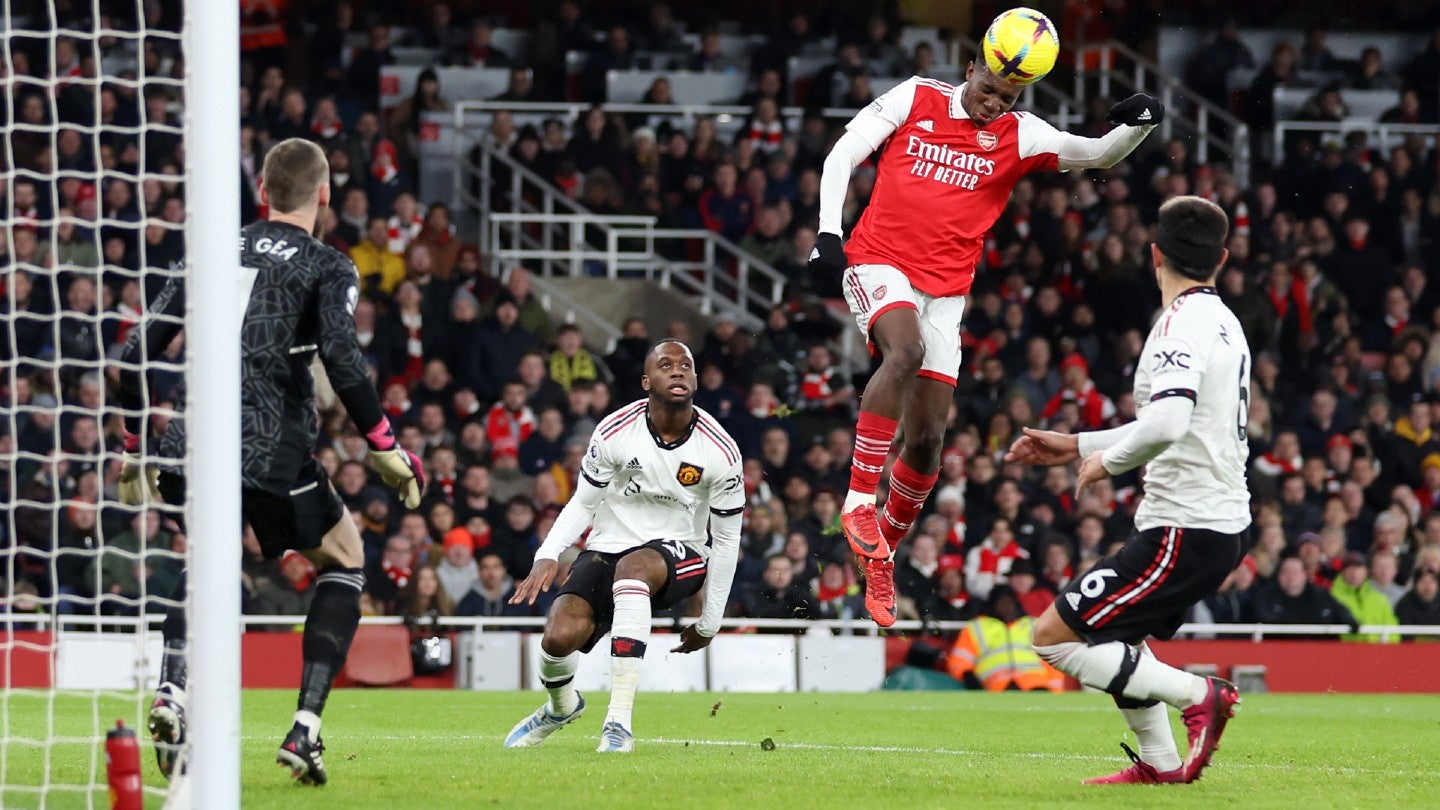 Arsenal's win over Manchester United on Sunday (January 22) became the most-watched English Premier League soccer match in history in the US across national network NBC's platforms.
A total of around 1.9 million viewers tuned in for Arsenal's 3-2 victory on the main NBC channel, Peacock streaming service, and NBC Sports digital platforms.
Led by Peacock, NBC Sports set a record for a simultaneously streamed Premier League match, with an average minute audience (AMA) of 510,000 viewers.
In addition, 382,000 viewers watched the Spanish-language broadcast of the match on Telemundo – making it the most-watched Spanish-language Premier League match since last April when 440,000 viewers tuned in to watch Manchester City vs Liverpool.
Arsenal's win put them five points clear of Manchester City at the top of the table.
NBC holds exclusive Premier League broadcast rights in the US until the end of the 2027-28 campaign.
The current six-year deal, which was signed in November 2021 and began this season, is worth a record $2.7 billion over the course of the contract.