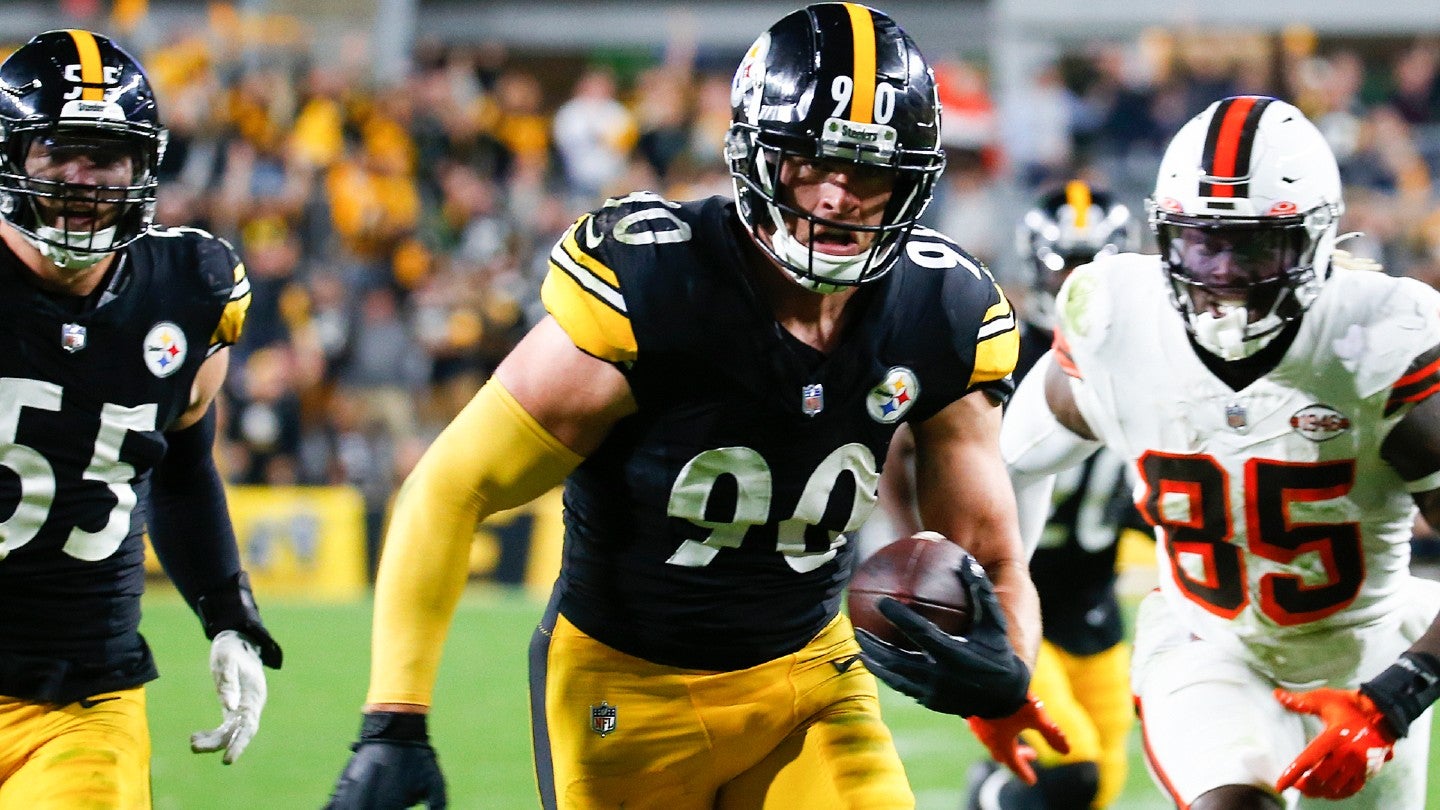 ABC, the US network owned by media giant Disney, will air 10 additional NFL games this season free-to-air on top of the nine games it is already scheduled to broadcast.
The move comes as a result of the Writers Guild of America going on strike, with production on a number of TV shows that networks such as ABC would have broadcast in the late year period being delayed.
In order to make up the shortfall in programming, ABC will now simulcast fellow Disney-owned ESPN's Monday Night Football (MNF) fixtures for the remainder of the season.
ABC was already set to showcase nine NFL games this season, seven in the regular season, a playoff "Super Wild Card" game, and a divisional round playoff game. That includes four exclusive MNF games, along with five other ESPN simulcasts.
The first of those exclusive MNF games was this week, with the Pittsburgh Steelers' 26-22 win over the Cleveland Browns.
ABC has recently found success with its sports offerings. In June, the network generated a 1.76 million average audience for the Formula 1 (F1) Canadian Grand Prix, a US record for the event.
The previous month, it achieved a similar US record for its broadcast of the F1 Monaco Grand Prix. Disney holds the rights to Formula 1 in the US until 2025, having agreed a rights extension in October 2022.
Already this season ESPN set a record on Monday Night football. Its broadcast of the New York Jets vs. Buffalo Bills on the NFL's opening weekend drew a record average of 22.64 million viewers, the most ever for an ESPN MNF broadcast.
The game notched almost a million more average viewers than the previous ESPN MNF record, set by the Green Bay Packers and Minnesota Vikings matchup from 2009.
Monday Night Football has also been a proven draw for Disney in the past. In the 2022 NFL season, Disney staged its first-ever MNF simultaneous broadcast, showcasing the overlapping Tennessee Titans vs. Buffalo Bills and Minnesota Vikings vs. Philadelphia Eagles matchups.
The broadcast, spread across ESPN, ESPN2, ESPN Deportes, and ABC, drew almost 21 million viewers.