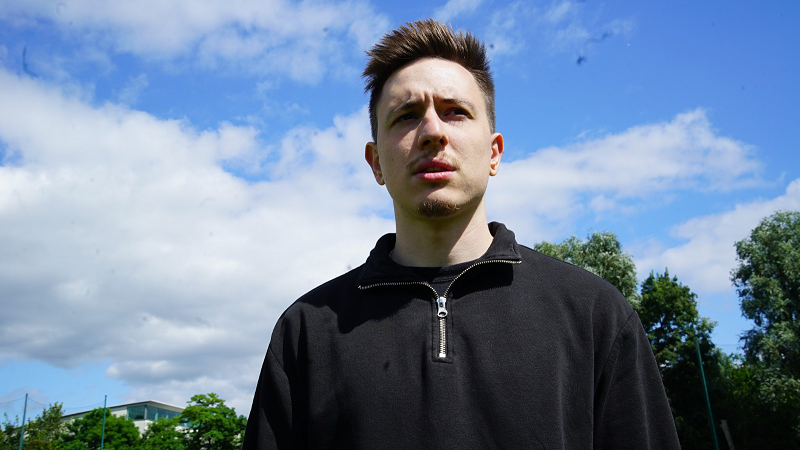 Petrit Berisha, COPA90's new head of cryptomedia, spoke to Tariq Saleh about his plans in the new role, why crypto sponsorships and NFTs have become so common in soccer, and what the future holds for this space.
Cryptocurrency, blockchain technology and non-fungible tokens (NFTs) are taking over the sports world. The crypto industry has particularly made its mark in soccer and is seeking to use the biggest sport in the world to fuel its mainstream growth.
In recent years, cryptocurrency and blockchain-based firms have secured a presence in soccer primarily through sponsorship deals.
Crypto firms are partnering with soccer clubs at a rapid rate, particularly in the UK. Notably, for the 2021-22 Premier League season, 14 of the 20 clubs have sponsors in this space who have invested over £20 million ($27.5 million) in deals cumulatively.
Platforms such as eToro, Crypto.com, Socios, Bitci, Sorare and Sportsbet.io have all developed a footing in the market by partnering with many teams from across Europe's major leagues.
Due to the Covid-19 pandemic, clubs have lost substantial income and have been forced to seek ways to make up for this, such as by developing new revenue streams.
How well do you
really

know your competitors?

Access the most comprehensive Company Profiles on the market, powered by GlobalData. Save hours of research. Gain competitive edge.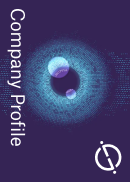 Company Profile – free sample
Thank you!
Your download email will arrive shortly
Not ready to buy yet? Download a free sample
We are confident about the unique quality of our Company Profiles. However, we want you to make the most beneficial decision for your business, so we offer a free sample that you can download by submitting the below form
By GlobalData
Many have looked to the crypto and NFT market to supplement income due to the growing prevalence of blockchain technology, which has made sponsorships so common in this space.
For COPA90, the UK-based international digital soccer network, this has presented an opportunity to service both industries.
According to its chief executive Tom Thirlwall, the next iteration of fan engagement and media will be "impacted massively by blockchain technology".
With that in mind, the company recently appointed Petrit Berisha to the newly-created role of head of cryptomedia and said it is readying itself for "the next great shift", predicting that the future of fan engagement will look very different in five years.
Berisha has experience in consulting and building out various projects in media, sports, financial services and the blockchain space and is keen to make COPA90 an important player in the crypto space.
He spoke with GlobalData Sport about the crypto boom in soccer and the opportunities it could present for COPA90.
From a COPA90 perspective, what work are you looking to do in this space and in your role?
The one-liner for me is making COPA90 into the bridge between crypto and football. What I mean by that is when a crypto company wants to engage with a football club, there are certain things and nuances you need to know from an activation and content standpoint to really make announcements and partnerships like that work.
On the other side, it's about how football clubs can utilise blockchain technology in a variety of ways, whether it be fan tokens or NFTs. Creating that bridge between the two worlds is something that I'm really keen to push as a motto or a one-liner of COPA90.
There are a lot of other things we can do from a community standpoint. A lot of crypto native communities are built with discord and there's a longing and a need for a football crypto community that hopefully we can build as well.
Those two things are my primary focuses, and then also just making more of an imprint from COPA90's perspective in terms of what we can do as a company in the NFT crypto space.
Whilst a lot is going on and has been built, four years ago we were at the black and white TV stage of blockchain technology, now we're at the dial-up internet stage. We're still super early and the canvas is blank, so it's really exciting for me to be able to draw on that canvas.
Why have crypto sponsorships become so common in football and what opportunities does that offer for clubs?
On the sponsorship front, what we've seen is a variety of factors play into this. Firstly, the pandemic meant that football clubs lost a lot of money, and the pandemic also accelerated the adoption of cryptocurrencies and NFTs from both the retail and institutional sides, which meant that a lot of the market caps in many of these crypto-assets grew massive amounts over the last 12 to 18 months.
Clubs have tried to supplement income but also there is an excitement around this space and also if you're a crypto company that is wanting to imprint a coin onto a football club, you're doing so in the most popular sport in the world, especially in the Premier League, the most-watched league in the world.
There are a lot of crypto companies now looking at football and saying this is a massive audience, a demographic that is probably akin to our customers, predominantly, and so it's a match made in heaven.
Now, there is also the responsibility that football clubs have in knowing that advertising or having a sponsor from a crypto exchange means that their fans are maybe going to be playing in a regulated field from a financial standpoint.
Many football teams around the world and leagues have been sponsored by betting companies in the past and now, for obvious reasons, that's frowned upon, and when there are new gambling acts, there will potentially be wholesale bans.
Do you think there will be a transition from the betting brands to crypto firms?
It will be a mix of crypto companies and really any companies that can supplement the income. That, in itself, is predominantly why crypto companies have become very interesting to football clubs – supplementing income.
But there is a lot you can do from a token and NFT standpoint. We've seen what Socios have done for football clubs from a monetisation standpoint so football clubs, through the pandemic, have really been forced to reassess revenue streams.
From a corporate standpoint and an ops standpoint, football clubs have really driven hard to try and diversify the income that they're gaining and doing this by also engaging fans and creating something cool and novel is possibly what is going to be the most exciting thing that comes up in the next 6 to 12 to 18 months rather than a simple sponsorship.
I'd look at crypto sponsorships in football as crypto companies and football clubs dipping their toes into the water of each other's pools. But when we dive deep into what can actually be done in the future from a media and digital merchandise standpoint, the opportunities you start listing off become endless and this engages fans more in the future, or hopefully will do depending on how these things are executed.
Also, it allows football clubs to diversify the income streams that they have exponentially."
In terms of crypto sponsorships, how big is the fan engagement element?
Probably not a massive amount. What is going to be really interesting in the future is how you can engage fans digitally through tokens and NFT's, both from an interactive gamification model but also simply from a collectible and merchandise side of things.
There are a lot of things that football clubs themselves can do in terms of selling specific NFT's that are very much native for that club alone and will appeal to those fans alone and also means that you have this engagement level on a globalised scale.
It's no longer about Arsenal being the heart and soul of London, it's about how Arsenal appeal to the global audience that they have, and clubs are realising that now and the pandemic has pushed them into thinking that way.
It's not only about the 60,000 fans in the stadium, it's now about the 60 million fans you have worldwide. How do you bridge that shift from 60,000 to 60 million? There is a lot with digital media that you can do, which is very much from a social content and YouTube content standpoint, etcetera.
But what is the next frontier to that? I'm a firm believer that, whilst NFTs and tokens have so far disrupted incredible parts of our culture as humans in the form of art and gaming, they're going to come to music and sports and football as a byproduct of that. I'm quite excited to see what that looks like in the next 12 to 18 months and, hopefully, COPA90 can have a big impact on that."
Who are the big players in the crypto space and why have they been at the forefront and gained quick success?
It's a couple of things. Clubs are given a chance to monetise the engagement of their fans from a digital perspective, which is borderless and there are not a lot of downsides for clubs. The downside at the moment has been the reaction from some fan groups but I'm of the opinion that one thing they have got right is maybe the overstated amount of influence you can have in clubs.
Football clubs have been monetising loyalty for 10, 20, 30 years. As soon as the world of ecommerce came about, clubs have been doing that, so it's a shock to me that this has been the reaction. I understand why the over-gregarious marketing line that fans can influence their club's actions has been received as it has, but you are influencing some actions through Socios and the tokens of said clubs nonetheless.
People that are in the bubble of being local to your club need to understand that this has a big appeal to people in the global world. Clubs are working towards making that relationship and that feeling of affinity become more digital.
Socios is the first of its kind, from a fan token perspective, but fan token social tokens are going to become the norm over the next 18 months and Socios are the first. Are they doing it in the perfect way? Probably not. Could they iterate and become a massive player in the role of fan engagement in the future? It's definitely possible. Could there be someone that comes along and does it better? It's also totally possible. Just because you're first doesn't mean you're going to be the best forever.
But the reason they've been able to sign so many clubs is because it's just been a success. Clubs have seen big engagement on a global scale and they've made money from it, and fans have also seen that they enjoy buying these tokens, and engaging on the app, etcetera.
That is the predominant reason but there are so many factors that have come into play and so far from a fan token perspective, they [Socios] are the biggest players.
What does the future hold for the crypto space in the next five years in football?
Football is in the middle of an interesting area that is all going to be disrupted by blockchain technology in one way or another. Football is going to sit in between media, fantasy and gaming. The gaming market is huge – for example, it's predicted to make a revenue of $181 billion in 2021 – and a lot of that is to do with sports. If you think about two of the biggest players in sports gaming, (soccer titles) Fifa and Pro Evolution, their revenues are absolutely massive.
They accrue a decent chunk of the percentage that is generated by all games so that is going to be a very interesting way in how they think about using NFT's and ownership in the 'play-to-earn' space. From a fantasy perspective, we've already seen Sorare, for example, massively disrupt that market in creating a global blockchain fantasy game where people actually own the cards of the players and play them in weekly tournaments.
There are so many interesting things that could happen over the next five years, we're talking about more fan tokens, more football games, club and league native NFT's, fantasy games that are built at an interoperable so you can buy a fantasy player in one game and use them in another, for example. Imagine in five years you can buy a card on Sorare and play with that card on Fifa. The opportunities are boundless.
What could be really interesting is from a government standpoint, this is reimagining how companies in the future are going to govern themselves through tokenisation and through decentralised, autonomous organisations.
If something like that bridges the gap from a football standpoint as well, we could even see fan engagement go to a totally new level where fan communities and fans themselves are actually involved in the governance of their football club, which would really bring the soul back into the beautiful game, and this is an ethos that COPA90 really stands for.
Perhaps in 5 to 10 years' time, we might be seeing fans actually have a massive impact on the governance of their football clubs, and it might be through tokenisation and decentralised ways of working.