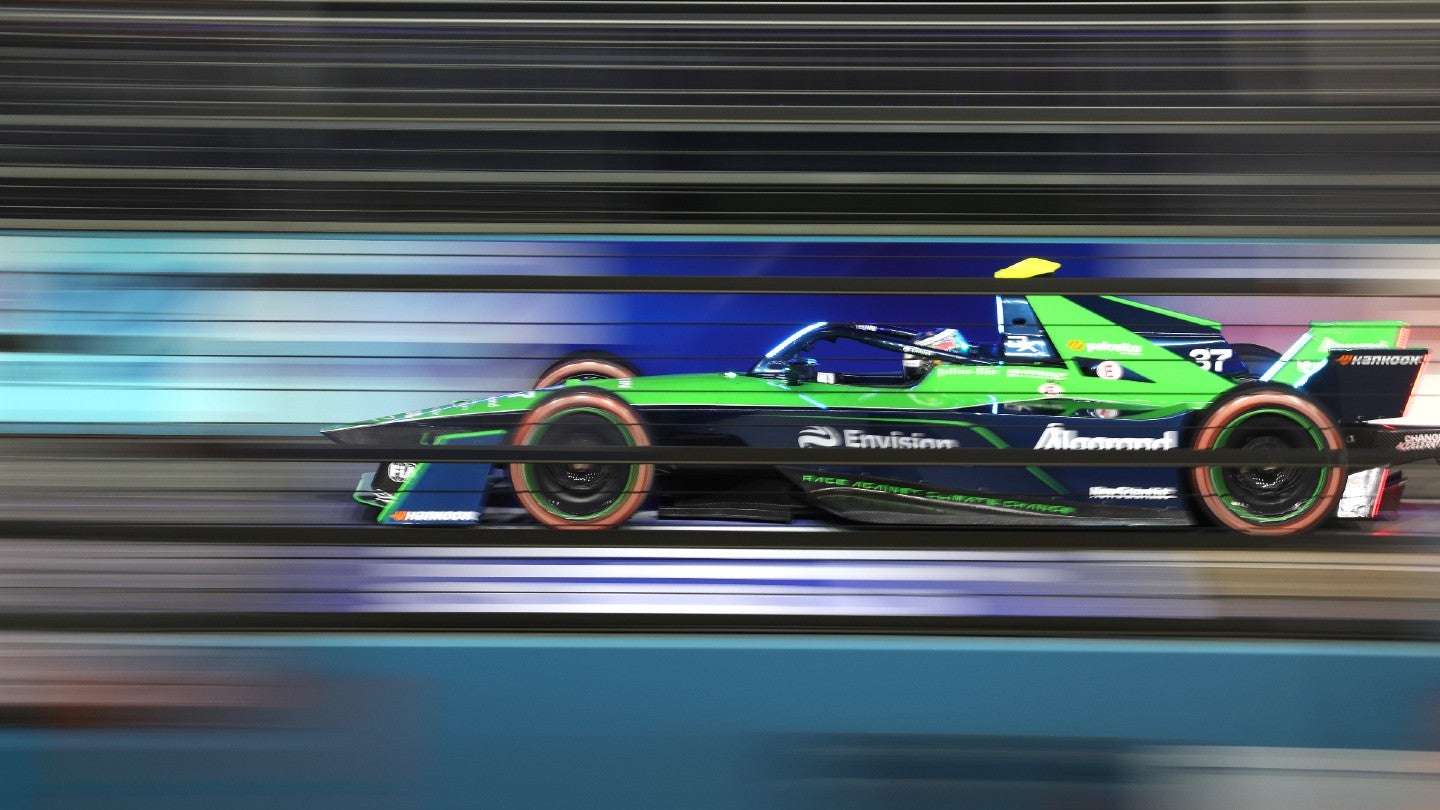 Electric vehicle racing series Formula E has launched its first official video game Formula E: High Voltage, a racing management game developed by Web3 gaming companies Animoca Brands and Amber, allowing players to experience being a team principal in all-electric racing.
Players will be able to collect, train, upgrade, and manage drivers and cars from different seasons, including all 11 Formula E teams.
Various Formula E tracks will be in the game such as Rome (Italy), Diriyah (Saudi Arabia), New York (the US), London (the UK), and Berlin (Germany), and each car and driver in the game is an NFT token of a specific rarity.
The series also has a presence in racing simulator rFactor 2, which is more in line with its general approach to gaming and esports, preferring a strategy of licensing its IP to established racing game franchises.
With the Series in its tenth season, Formula E's gaming director and founder of Excel Esports Kieran Holmes-Darby explains the Series' plans moving forward, and the unique advantages that Formula E has when it comes to basing video games around the sport.
What is Formula E's esports strategy moving forward?
How well do you
really

know your competitors?

Access the most comprehensive Company Profiles on the market, powered by GlobalData. Save hours of research. Gain competitive edge.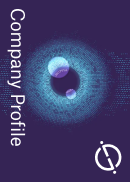 Company Profile – free sample
Thank you!
Your download email will arrive shortly
Not ready to buy yet? Download a free sample
We are confident about the unique quality of our Company Profiles. However, we want you to make the most beneficial decision for your business, so we offer a free sample that you can download by submitting the below form
By GlobalData
"Esports is looking at social gaming. Obviously, gaming as a sector is bigger than the film, music, and TV put together. So Formula E, we look at the broader gaming market and then esports is a subset that forms part of that strategy.
"So the broader gaming strategy is all about building a new marketing medium for the sport. So the licensing deals to get our IP to existing worlds or video games so that people can have an experience with it, and play with it.
"Obviously, we monetize that by getting into those games. The esports strategy is to take one of those games and create a broad and massive ecosystem around it so that people can compete and have a more regular touch point with Formula E.
"At the moment, we do that with a game called R factor two, which is a high-end sim racing game. It's a brilliant simulator, a sort of real-life experience. It's not the most widely played game, but for the sim racing games, it's one of the big ones that they (sim racing players) will play.
"So we have like a full-on, it's called Accelerate, we have a full-on eSports competition around that with live events, etc. do lots of co-streaming, using influencers on different channels and all that sort of stuff. So that's our base."
Does being a newer entity give you any advantages over other more traditional racing simulator esports?
I think for me because it's (Formula E) so new, it has the ability to do things a little bit differently in the motorsport world in general. So we've done some really cool stuff like attack mode this year, you go off the racing lines and get a boost like you're in Mario Kart.
"So the sport has been designed to be different and differentiate itself from Formula 1. Things like that just play right into our hands from a gaming perspective, because we've got all of these different bits of IP that make us potentially more interesting to include in a video game than in standard motorsport.
"We've got some conversations where they're kind of saying let's have some fun with the IP, let's not try and create a real-to-life game or even something similar to our real racing series. Let's get these cars to fly, let's do whatever. Let's have some fun with it.
"And I think we're a lot more open with our IP because of how new we are because I don't think you'd necessarily get that from a more traditional mode sport, which does play into our advantage in some regard."
What challenges do you anticipate, especially as a newer entity entering the video games space?
"Formula E is not as recognized as Formula One. So when we have conversations with game developers, there's a bit more education to do rather than just selling, whereas if you walk in with an F1 badge, people know what you're about.
"So I think that that's been a challenge, taking people on a journey of hey, we're new, we're in season 10, this is the path we're on, join us on that journey. That's the pitch, which is more difficult than having something established. So that's been the biggest struggle, and I think will continue to be until we reach a level of maturity, that is a household name.
Are there any plans for collaboration with any Formula One esports entities or are you completely separate?
There are no plans right now. You know, f1 is treated as a competitor. F1 treats FE as a competitor. The businesses are completely separate, so there's not been a whole lot of collaboration with them. I wouldn't say never, I wouldn't rule it out, but there are no plans and no conversations.
What positives and challenges does sim racing esports face compared to other esports?
Simracing has a superpower in that it's a carbon copy of the real thing. So if you're a good sim racer, you're probably a good driver. So it has that transferable skills. It has those that real-world applications which no other esport has, not even FIFA, you can be a great FIFA player and not a great football player right?
"So it has really interesting content opportunities, especially when you start using the real-world drivers in content. We've seen a lot of F1 drivers doing their own stuff on the side now, Lando Norris.
"But at the same time, it's a negative. Because if you create a sim-racing product, basically you are creating a worse version of the real series. So you have to do things in a different way and just be wary of that, but definitely still utilize the fact that that is part of its power."
What are the plans for your new Formula E High Voltage game?
"So there aren't any esports plans, it's purely a licensed property of Animoca Brands. They came to us with a vision to do something in the web3 world. Obviously, that's been a hot topic over the past couple of years. We approached it with more of a gaming mindset than a Web Three mindset.
"So we said we're interested in building a management simulator type game because we just finished our license with Motorsport Manager Online. So we were looking to fill that gap for our fans. Animoca said that would be interesting, they'd like to build that with some underlying web3 blockchain technology.
"So the project started ages ago now. Finally, a couple of years on, we've actually launched it. The concept is to monetize directly through the items in the game, as opposed to esports contests or anything like that, just pure licensing.
What would be considered a success for Formula E in the sort of area of eSports?
"A success for Formula E would be getting our IP into a triple title, and then creating a really compelling esports product around that title. Not necessarily chasing our own title, although that would be cool as well. But working in real collaboration with one of the big titles and creating a product that resonates, would be amazing."