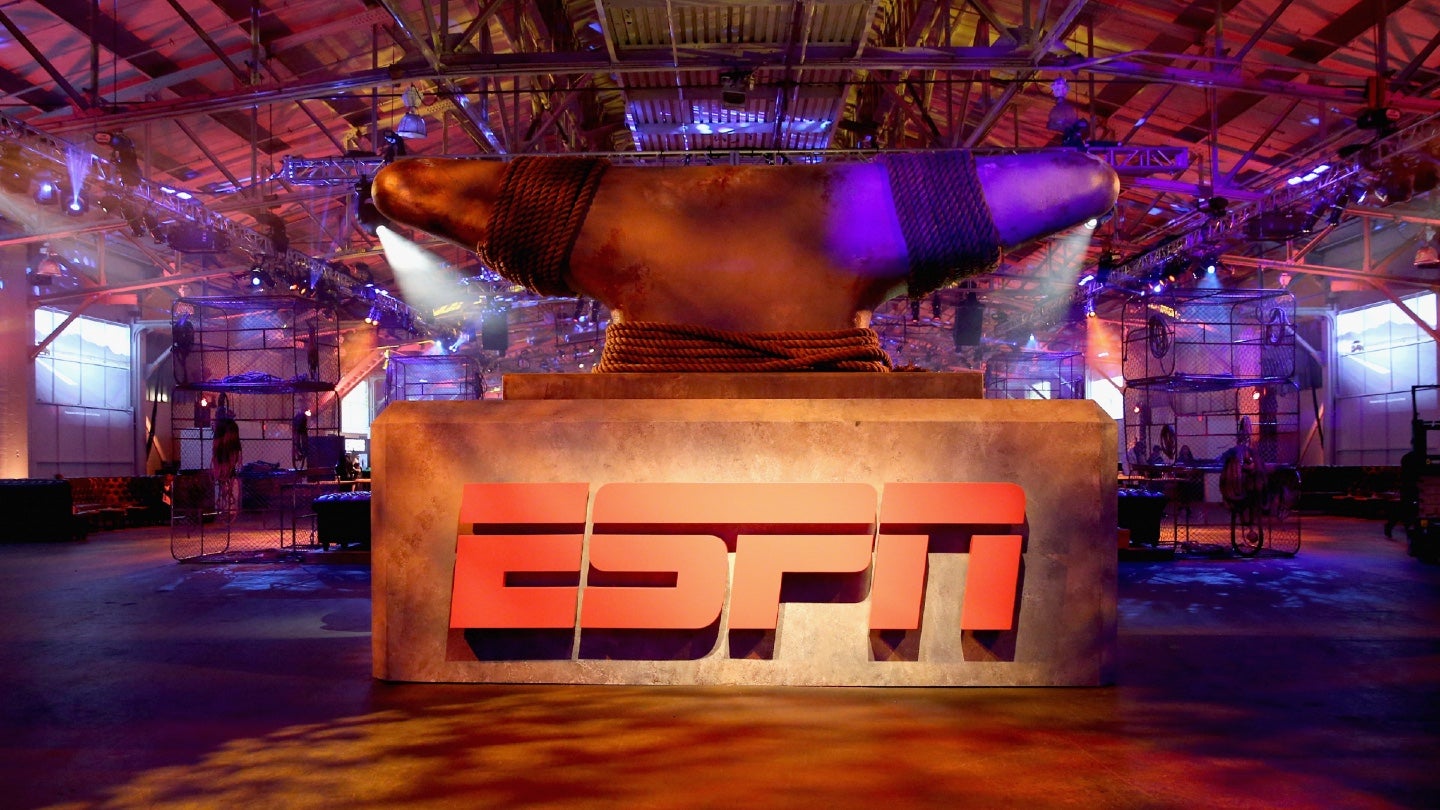 The deal
ESPN, the global heavyweight sports network owned by media giant Disney, last week unveiled a $2 billion deal with casino owner Penn Entertainment to launch a sports betting business, to be branded ESPN Bet.
Under the deal, Penn Entertainment will pay ESPN $1.5 billion in cash and $500 million in stock warrants, for purchasing 31.8 million shares of Penn National over the next 10 years in exchange for the brand, promotional services, and access to ESPN's talent.
ESPN Bet will become the broadcaster's exclusive sportsbook, effectively ending its existing partnership with the DraftKings and Caesars brands, who had both previously been mooted as potential partners for ESPN.
Why it matters
ESPN is the largest sports media brand in the US, with over 105 million monthly unique digital visitors. Its social media presence boasts 370 million fans, while 25 million subscribe to its ESPN+ streaming service. Tapping into that visibility is key to the partnership.
Tanveer Aujla, analyst at GlobalData Sport, commented on the significance of the agreement: "While sports betting's increasing presence in the industry has been a point of controversy across much of the globe in recent years, this is less so the case in the US, where attitudes have been becoming significantly more liberal in the last half-decade.
"Since an effective ban on sports betting in most US states was lifted by a Supreme Court ruling in 2018, many major leagues and teams have capitalized on this by securing lucrative tie-ups deals with betting brands. However, up until this point, no major media network has gone the same way – ESPN's launch of their own betting brand is a landmark moment, therefore, as they are the first broadcaster to move into the market."
While ESPN does already host daily betting-related shows, runs odds on its website, and covers the industry on its online site and social media channels, this is the first major strategic partnership it has entered into.
Aujla added: "This trend in the US is in stark contrast to tightening betting regulations in the UK and Europe – across countries such as the Netherlands, Italy, and Spain – where the link between sport and betting has become increasingly regulated and subject to scrutiny in recent years. The abundance of advertising for sports betting in the UK has been generating more and more discussion, for example, with many believing that it feeds gambling addictions. Many UK soccer fans cannot consume games regularly without being bombarded by an abundance of advertisements from betting companies.
"The UK is an example of a country where betting ads have been prominent for a long time, and problems are starting to be addressed, whereas the US is in its infancy with regards to sports betting. It's likely that these trends may begin to take place in decades to come in that market, but for the time being, the US is embracing sports betting."
The detail
The new arrangement will see the various Barstool Sportsbooks associated with that US sports and popular culture platform – fully owned by Penn since February – rebranded as ESPN Bet across the 16 legalized betting states where it has licenses in place.
These are as follows: Arizona, Colorado, Iowa, Illinois, Indiana, Kansas, Louisiana, Massachusetts, Maryland, Michigan, New Jersey, Ohio, Pennsylvania, Tennessee, Virginia, and West Virginia.
After three years, ESPN will also be able to designate a Penn board member.
Barstool, meanwhile, in which Penn first took a 36% stake in 2020 before completing the purchase earlier this year, will be sold back to founder Dave Portnoy "in exchange for certain non-compete and other restrictive covenants."
Penn Entertainment, however, retains rights to 50% of gross proceeds from any subsequent sale or monetization event around the brand.
It is uncertain whether those non-compete and other restrictive covenants mentioned block Portnoy from relaunching a Barstool betting product.
More reading
Penn Entertainment company summary
Analyst comment – how US leagues have benefited from sports betting's legalization
Feature – Infront Bettor finds a seat at crowded betting rights table
Image: Robin Marchant/Getty Images
Our signals coverage is powered by GlobalData's Thematic Engine, which tags millions of data items across six alternative datasets – patents, jobs, deals, company filings, social media mentions, and news — to themes, sectors, and companies. These signals enhance our predictive capabilities, helping us to identify the most disruptive threats across each of the sectors we cover and the companies best placed to succeed.