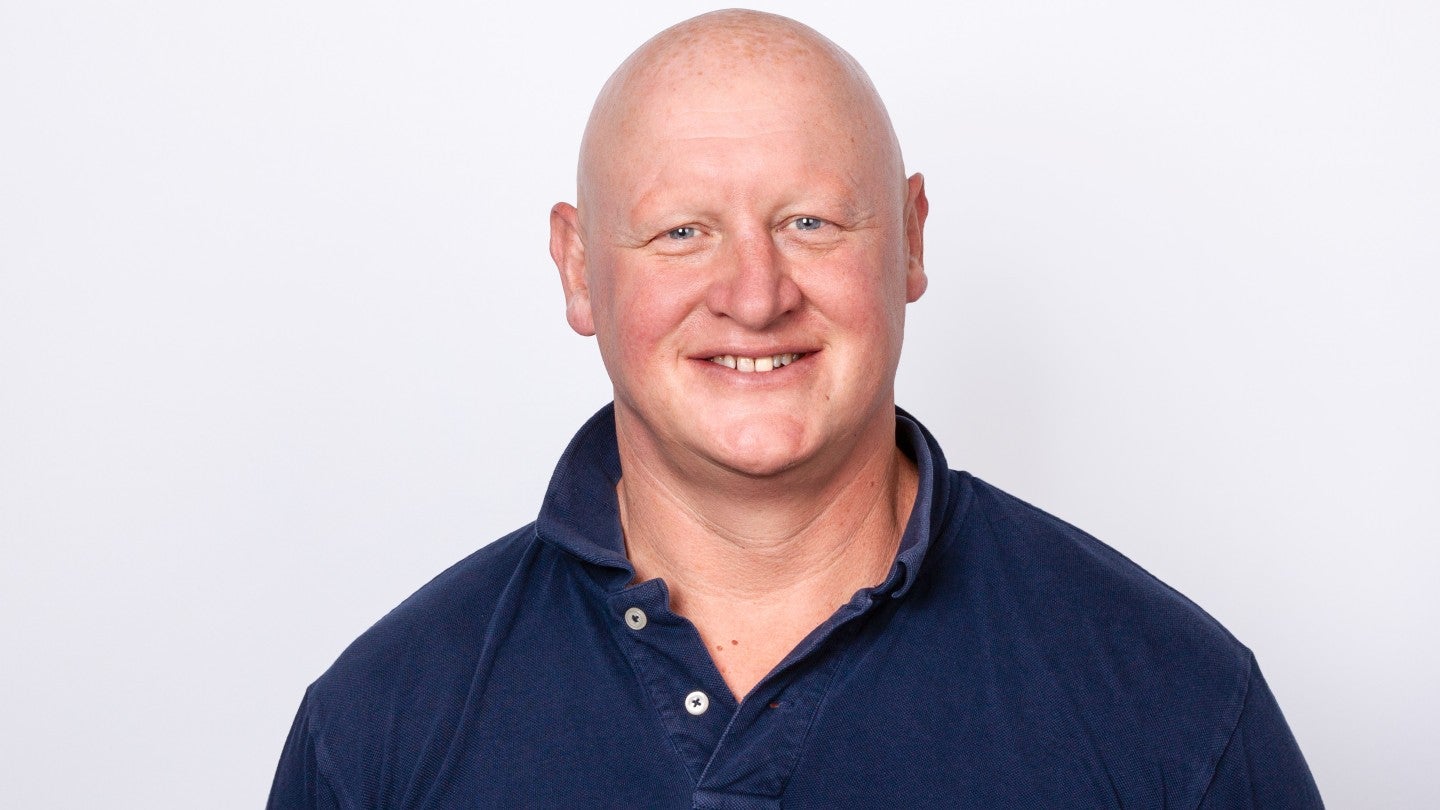 According to a recent report by US-based market research and consulting company Grand View Research, the global sports betting market will be worth $182 billion by 2030, representing a compound annual growth rate of 10.3%.
With the sector rapidly growing, international sports marketing giant Infront wants a slice of the pie.
Last September, the agency launched Infront Bettor, a dedicated betting division that sits within its media, betting, and technology unit.
It was rolled out as an offering for betting operators, leveraging Infront's large portfolio of video and data rights within the sports industry.
Given the company's vast portfolio of rightsholders across the sports industry and its expertise in the sponsorship and media rights space, there was a sense of inevitability about its eventual move into the lucrative sports betting market.
"Infront has been brokering betting rights for many years as part of its normal business as a rights agency," Chris Catling, head of Infront Bettor, tells GlobalData Sport.
"Just over two years ago the group made an assessment on taking those rights directly to bookmakers itself rather than selling multiple sets of betting rights to aggregators.
"This coincided with a company restructure which first began taking shape in 2019, creating a new Infront division that sits across media rights, technology, and betting – the vision and the leadership of the unit is set by the group's vice president of media, betting, and technology Amikam Kranz, a long-time employee and member of the Infront board, in accordance with the company's overall strategy.
"By adding the betting and technology business units, Infront has diversified its business and offers real growth areas in growing industries complementing the successful media rights business. The synergy that exists between media and betting rights, and technology and betting content provision, is very clear."
Infront Bettor already boasts a substantial rights portfolio that includes soccer's Carabao Cup (England), Coupe de France, and Turkish Super Lig, as well as Infront's stable of ice hockey rights, such as the IIHF Ice Hockey World Championship and the Champions Hockey League. All these properties are ones for which Infront holds exclusive marketing rights.
The service provides access to more than 18,000 hours of content per year, from over 30 rightsholders worldwide.
Earlier this year, Infront Bettor bolstered its portfolio of bookmakers by partnering with Bet365, Admiral, Bilyoner, Tipsport, Kaizen Gaming (which operates Betano and Stoiximan), Superbet, Napoleon, and Winamax.
"Given Infront's standing as a rights agency, building a relevant portfolio across the major betting sports has been a relatively easy task," Catling explains.
"Great care has been taken to build a portfolio that times well across many time zones, schedules well so that there are minimized scheduling overlaps, and has leagues and competitions that offer good betting content.
"Capitalizing on Infront's standing in sports like ice hockey has also been a benefit and allowed us to build out some compelling propositions. We are keen to continue developing this portfolio and are listening to our clients and the market for things that are really desired by betting operators and betting consumers."
The Wanda-owned agency is not prepared to stop there, however, and is seeking more properties and territories to grow its offering.
Catling adds: "Securing some tennis is key, as is broadening the appeal and engagement of our content across the globe in markets such as the US and Asia, using our advantages across media and betting to secure marquee rights and looking at some more high-volume content."
Sports betting has particularly taken off in the US in recent years. The market continues to undergo major maturation after the country's Supreme Court ruled in 2018 that states should have the right to legislate on the activity.
One of the latest developments in the sector this week saw ESPN, the international sports broadcaster owned by media giant Disney, agree a $2 billion deal with casino owner Penn Entertainment to launch a sports betting business under the brand ESPN Bet.
This is another indication of how the value and adoption of sports betting is continuing to surge in the North American market.
Since launching last year, Infront Bettor claims to have delivered over 950 million views of its streams, reaching bettors in over 25 territories.
Content agreements with all partners include 24/7 "round-the-clock" technical support on the dedicated video platform used to distribute the low-latency stream to all clients. The integration of the platform includes a mapping solution for booking, data integration, and broadcasting content.
The launch of Infront Bettor has increased competition in the betting rights agency sector and will present a challenge to the quartet of Stats Perform, IMG Arena, Genius, and Sportradar which are the dominant players in the market.
With its established standing in the sports industry, Infront will have to leverage its relationships to muscle in and develop a meaningful presence in the betting space.
"We are approaching delivering 1 billion streams since we launched in September across our whole client base," Catling reveals. "One of our greatest achievements in the first year has been the stability of our operations.
"Starting up a new business and competing against four established and very well-run businesses has been intriguing. In some capacity, we work with many of these businesses across the Infront Group and have found a way into a small share of this business sector.
"Our approach to data and the complex world of data rights is our next challenge. We have some exciting plans on how we are going to tackle this and hopefully, some big announcements coming soon."
Infront Bettor has joined a crowded market and must find a way to differentiate its proposition to establish a footing and operate alongside the established players.
That task lies with Catling, who joined Infront to head up its betting arm in April and has vast senior-level experience in the sports technology industry. He previously held a role in betting rights acquisition at Stats Perform.
He also set up the UK arm of global sports technology business Deltatre and led the OTT streaming business of IMG Media.
"The Infront Bettor team has been formed by bringing experience from varied product and digital backgrounds with a mindset and vision to really develop a compelling product offering," Catling says.
"Therefore, Infront established this new business unit of media, betting, and technology to ensure the synergies between these different skill sets and teams are maximized. We are delighted to be pushing forward on ultra-low latency streaming (sub one second) and now offer this across our entire portfolio.
"We see a real value to the end consumer experience to synchronize the video streams with the sub-second data delivery required for a sportsbook. We have some other product plans which we hope will make our offering even more desirable to the global betting industry."
He continues: "There are also some distinct advantages Infront has over others in the space, namely the ability to effectively connect the more traditional Infront agency offerings of sponsorship and media rights.
"Being able to offer a rightsholder a one-stop-shop to assist the commercialization of their media, sponsorship, and betting rights and offering creative commercial propositions allows Infront to provide a point of differentiation in the market."
With Infront Bettor approaching 1 billion streams across its whole client base, it has already made a strong start after almost a year in the market.
The company's new betting unit is here to stay and the agency has long-term ambitions to diversify and grow the value of its overall business through the division.
With long-standing relationships with rightsholders and betting operators in global markets, Infront hopes to stamp its mark and have a significant impact commercially.
The Switzerland-based agency is a veteran in the sports market but is seeking new ways to broaden its offering and increase revenue as sports betting continues to grow globally and enter new territories.
"The media, betting, and technology unit was created to add diversity to the established Infront business," Catling outlines.
"By capitalizing on the synergies between these business activities, significant new revenue streams have been created for the business by being part of the value chain. The global betting industry has double-digit growth with significant populous countries regulating and the global opportunity expanding.
"The ambition for Infront Bettor is to establish itself in this space and grow the value of the overall Infront business. Innovation around content provision and betting services improving the consumer experience is at our core, as well as understanding how broadcasters and technology will blend together over the coming years.
"As a new player in the market, we are keen to shake up commercial models and challenge the status quo. This is something we hope to expand on in the future – hopefully pleasing both rightsholders and betting operators in our service and allowing them to maximize their commercial success. Our first year has laid a solid foundation to realizing this vision."