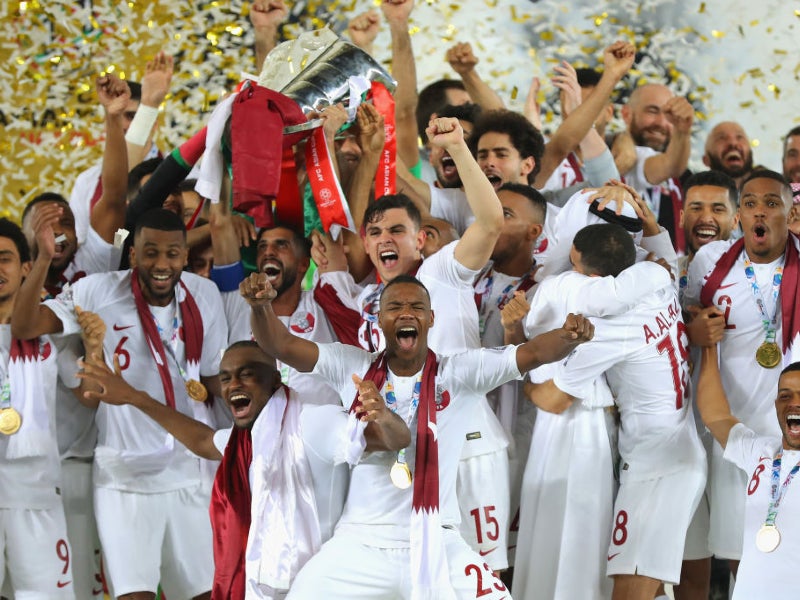 The Asian Football Confederation (AFC) has received expressions of interest in hosting the 2023 AFC Asian Cup from four countries – Australia, South Korea, Indonesia, and Qatar.
AFC member associations were invited to express interest in hosting next year's edition of the national teams' tournament in late May, with an extended deadline for submissions of July 15.
The tournament was originally scheduled to take place in China, which was named as host in 2019.
However, in May, the Chinese Football Association (CFA) informed the AFC of its decision to pull out of hosting the tournament, citing the "exceptional circumstances" caused by the country's zero-Covid policy, which makes staging a sports event a major challenge.
This left the AFC scrambling to find a new host, with the deadline for submissions having to be extended from June 30 to mid-July.
The bid documents have now been sent to the member associations from those four countries, with the deadline for submission of those documents set for August 31.
Following these submissions, an evaluation of the bids will be undertaken by the AFC, with the selection and announcement of the hosting nation by the AFC's executive committee set to take place on October 17.
All four nations have staged the AFC Asian Cup to some extent previously, with Australia hosting most recently in 2015.
Indonesia has never hosted the event on its own. It put on matches in 2007 alongside nine other Southeast Asian countries.
South Korea has not played host since the second-ever AFC Asian Cup in 1960.
Staging the 2023 tournament in the Middle East would break the AFC's convention of alternating between hosts in West Asia and East Asia, making it more likely an East Asian country will be chosen. The last edition of the Asian Cup (won by Qatar) was staged in the United Arab Emirates in 2019.
In 2019, the AFC expanded its flagship tournament to 24 teams. Bid criteria now require the host country to have at least five stadiums with a seating capacity of 20,000, while the stadium for the opening ceremony must have a 40,000+ capacity.