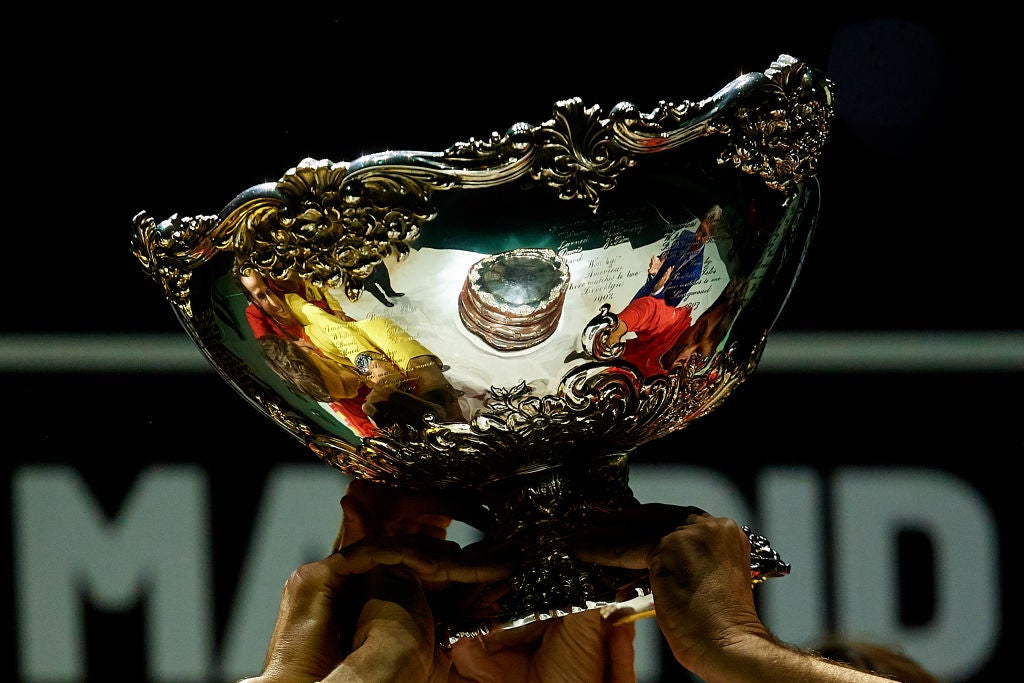 The International Tennis Federation (ITF), the sport's world governing body, has announced four cities will host the group stage of the 2022 edition of the Davis Cup Finals, the final phase of the annual national men's teams tournament.
The round-robin stage, which will be held from September 14-18, will be played in Bologna (Italy), Glasgow (Scotland), Hamburg (Germany), and Malaga (Spain).
The group phase had traditionally been played in three cities.
The ITF and Kosmos Tennis, the co-organizer of the tournament, opened the host bidding process for the group stages in January.
The 2022 Finals consist of 16 nations competing in groups based in each of the four cities.
The 16 nations include Croatia, who have an automatic place as last year's finalists, along with Argentina, Australia, Belgium, France, Germany, Great Britain, Italy Kazakhstan, Republic of Korea, Netherlands, Serbia, Spain, Sweden, and the US.
Last year's winners Russia are unable to defend their title after the ITF suspended the country's membership, as well as Belarus, with their entries from all team competitions after Russia invaded Ukraine.
Canada has been awarded a wild card in their place.
The draw for the group stage will be held in London on March 31.
Each nation will play three times over the five-day competition. The two top teams from each of the four groups will advance to the quarter-final knockout stage, which will be held from November 23-27 in a fifth host city.
David Haggerty, ITF president, said: "We are very proud of how far the Davis Cup has come through its rich history. We are committed to the future success of the event while retaining the traditional elements of what is the men's world cup of tennis.
"This includes its unique atmosphere and showcasing the event throughout the year at different cities across the world, bringing the Davis Cup to more audiences."
Since 2019, the Davis Cup has undergone major reforms after the ITF signed a 25-year, $3 billion partnership with Kosmos Tennis, the sports and media investment group founded by Spanish soccer star Gerad Pique, with significant backing from Japanese e-commerce giant Rakuten.