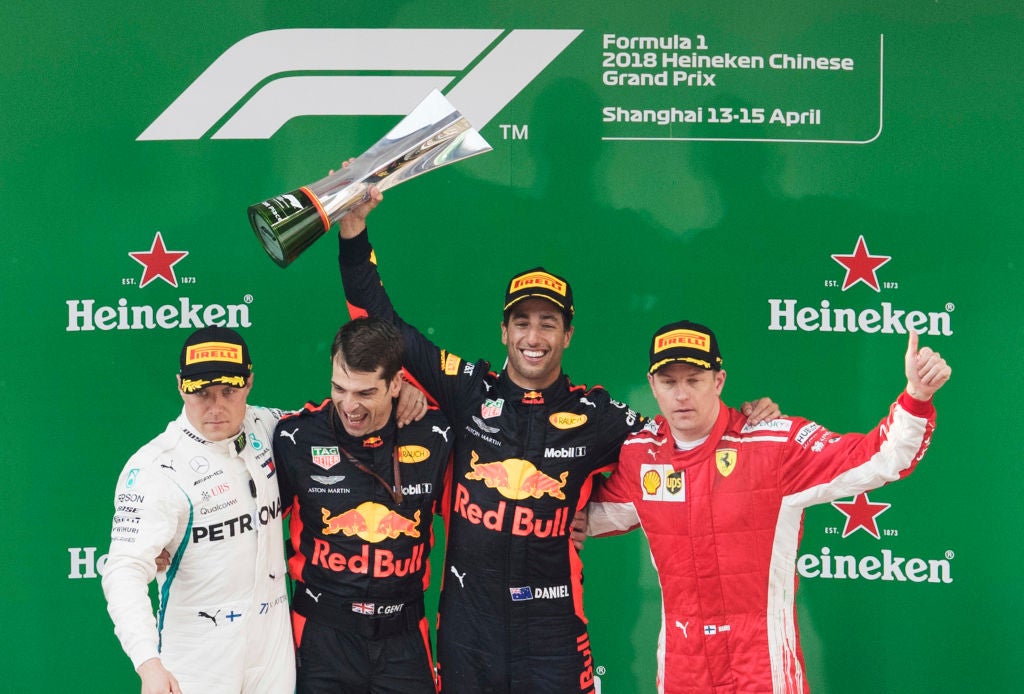 China will continue to stage a Formula 1 Grand Prix until 2025 after extending its agreement with the top motor racing series.
Shanghai will remain the Chinese destination on the Formula 1 calendar, with the Shanghai International Circuit to continue to stage the race, which it has done since the series debuted in the country in 2004.
The announcement comes despite the series recently announcing that the Chinese Grand Prix has been omitted from its calendar for a third consecutive year in 2022, entirely due to complications caused by the coronavirus pandemic.
The race was cancelled entirely in 2020 due to the pandemic's initial surge and was then initially postponed this year from its planned 11 April date with a view to being slotted in later in the season, before being cancelled altogether.
The 2020 and 2021 Chinese Grands Prix were replaced by races at Italy's Imola circuit, and this will happen again next year due to ongoing the various ongoing Covid-19 challenges and restrictions.
In its schedule announcement last month, F1 promised: "China will be restored to the calendar as soon as conditions allow."
The series said the China race "has been a very important part of the Formula 1 calendar since 2004 and will continue to be into the future."
The renewed agreement was struck with race promoter Juss Sports, as well as the Federation of Automobile and Motorcycle Sports of People's Republic of China (CAMF) and the Shanghai Administration of Sports.
Stefano Domenicali, president and chief executive of Formula 1, said: "This is great news for all of our fans in China and we are delighted to announce this agreement that will see us racing in Shanghai until 2025.
"Our partnership with the promoter Juss Sports is incredibly strong and we look forward to continuing our long-term partnership. While we are all disappointed we could not include China on the 2022 calendar due to ongoing pandemic conditions, China will be restored to the calendar as soon as conditions allow and we look forward to being back with the fans as soon as we can."
Formula 1 recently added another destination in the Asia region after Qatar's Losail International Circuit was drafted into a vacant slot in the 2021 calendar and will feature annually from 2023 through a 10-year deal.