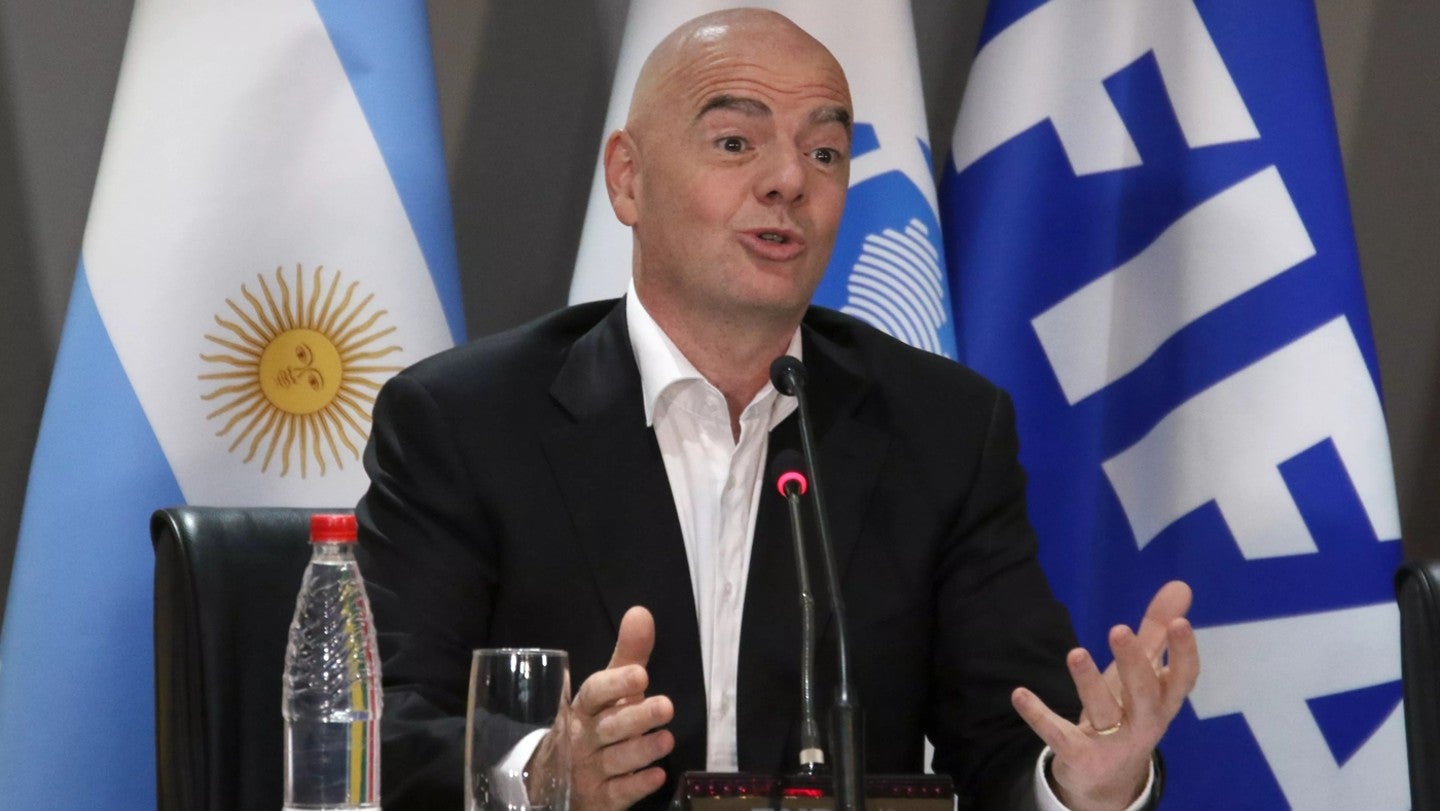 Argentina has submitted a bid to stage the FIFA Under-20 World Cup after soccer's world governing stripped Indonesia of hosting rights last week (March 29).
The Argentinian Football Association (AFA) made an official bid the day after FIFA made its announcement.
FIFA president Gianni Infantino said the South American country is in "pole position" to host the tournament which is due to take place from May 20 to June 11.
A decision on AFA's proposal will be made by the FIFA Bureau of the Council "in the coming days."
Argentina is synonymous with the U20 World Cup as the most successful nation in the competition's history, winning it six times. It has also staged the tournament once previously in 2001.
During a press conference on the eve of the Conmebol congress in Asunción, Paraguay, Infantino said: "There have been other countries that have expressed an interest, but in terms of a formal proposal and all the government assurances that come with that, Argentina is in pole position.
"The decision will be made, I think, over the next two or three days – and as soon as possible because the [U-20] World Cup kicks off on 20 May, which is right around the corner.
"We all know about football in Argentina, it's a country that I'm sure would be able to host a tournament of this magnitude."
FIFA stripped Indonesia of hosting rights for the U20 World Cup after the Football Association of Indonesia (PSSI) had canceled the draw for the tournament on March 24 because Bali's governor Wayan Koster refused to host Israel's team.
Koster also called for Israel to be banned from the competition.
Indonesia, a predominantly Muslim country, does not have any formal diplomatic ties with Israel, and recent protests have been held in its capital Jakarta in support of Palestine demanding that Israel not be allowed to compete in the tournament.
The country was awarded hosting rights to the 24-team tournament in 2019 before Israel qualified for the tournament.
The U-20 World Cup was last held in 2019 in Poland as the 2021 edition, which Indonesia was originally scheduled to host, was canceled due to the Covid-19 pandemic.