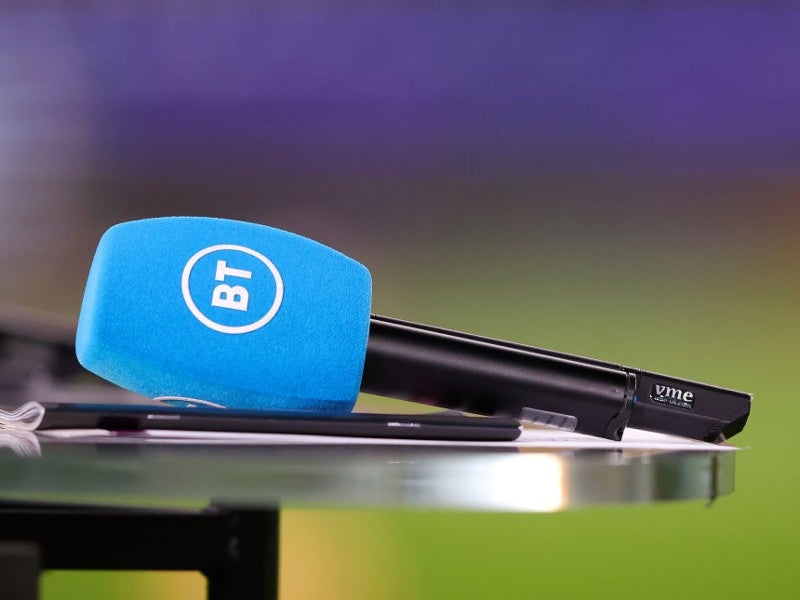 BT Sport is up for sale, with US giants Discovery and sports streaming service DAZN both vying for the broadcaster for differing reasons, with the future of the UK sports media rights landscape likely to be impacted by either result.
When BT confirmed in April 2021 that early discussions were being held with several select strategic partners, about the future of its sports broadcasting arm, DAZN, the global sports streaming service, had long been reported as the front-runner to secure a deal. At the start of February 2022, BT announced that it has entered exclusive discussions with Discovery Inc, the US-based media giant. So, why does BT want to sell its pay-TV sport business? Why did DAZN want to buy BT Sport? And what is in it for Discovery?
BT Sport
The launch of BT Sport in 2013 was to establish its own subscription sports TV service and to defend its core broadband business against Sky, the leading pay-TV company now owned by US media giant Comcast, which had been offering free broadband to its sports subscribers and gaining market share from BT.
For BT to build a viable sports business alongside its TV service and challenge the dominance of Sky, it amassed an enviable collection of sports rights including the English Premier League, UEFA Champions League, English Premiership Rugby, Cricket Australia, NBA and UFC to name a few.
| | | | |
| --- | --- | --- | --- |
| Property | Market | Period | Value ($M) |
| English Premier League | UK | 2022-23 to 2024-25 | $1,375 |
| English Premier League | UK | 2019-20 to 2021-22 | $1,345 |
| English Premier League | UK | 2016-17 to 2018-19 | $1,463 |
| English Premier League | UK | 2013-14 to 2015-16 | $1,145 |
| UEFA Champions League | UK | 2021-22 to 2023-24 | $1,543 |
| UEFA Champions League | UK | 2018-19 to 2020-21 | $1,453 |
| UEFA Champions League | UK | 2015-16 to 2017-18 | $1,177 |
| Premiership Rugby | UK | 2021-22 to 2023-24 | $150 |
| Premiership Rugby | UK | 2017-18 to 2020-21 | $236 |
| Premiership Rugby | UK | 2013-14 to 2016-17 | $245 |
| Cricket Australia | UK | 2016-17 to 2020-21 | $125 |
Sport rights acquired by BT Sport
However, the Financial Times reported that the aggressive foray into sports broadcasting has cost the telecoms company £2bn ($2.6bn) in operating losses. The decade-old sport business, which was losing £400m ($520m) a year at the beginning, now breaks even, has around 2m subscribers and costs about £800m ($1bn) a year to run but contributes little to no profit. Additionally, BT and Sky agreed a so-called cross supply deal at the end of 2017, which would see the two companies supply channels, including sports, to each other's platforms, and the ferocity of competition in the battle for sports rights calm a little. BT's eagerness to offload its sports broadcasting unit would give the teleco an infusion of cash and allow it to refocus on its fiber broadband and 5G wireless networks.
DAZN
DAZN, the global sports streaming service owned by billionaire Sir Leonard Blavatnik, launched in Germany and Japan in 2016, followed by Canada in 2017, the United States and Italy in 2018, and in Spain and Brazil in 2019. In December 2020, DAZN was made available in over 200 countries and territories, including the UK, with a focus on boxing and UEFA Women's Champions League. Nonetheless, it has been trying to establish a stronger presence in the UK. Since its debut, DAZN has splurged on broadcast rights, securing deals to top-flight soccer competitions such as LaLiga, Serie A, Bundesliga, and J-League in their domestic markets, which has led to sizeable losses.
| | | | |
| --- | --- | --- | --- |
| Property | Market | Period | Value ($M) |
| Japanese J-League | Japan | 2017 to 2028 | $2,116 |
| Matchroom | USA | 2018 to 2026 | $1,000 |
| UEFA Champions League | Germany | 2021 to 2024 | $705 |
| Italian Serie A | Italy | 2021 to 2024 | $2,950 |
| German Bundesliga | Germany | 2021 to 2025 | $4,917¹ |
| Spanish La Liga | Spain | 2022 to 2027 | $5,603² |
Sports rights acquired by DAZN
¹ Combined value between Sky and DAZN
² Combined value between Telefonica and DAZN
In 2020, the most recent year for which information is available, DAZN reported a net loss of $1.3bn, as the Covid-19 pandemic disrupted the sporting calendar. The result was slightly lower than the overall loss of $1.4bn recorded the previous year. To recoup the billions spent on top sports broadcast rights, the loss-making business is exploring moves into recreational betting, gaming, e-commerce, NFTs and tech advances in the viewing experience, as well as considering a potential initial public offering (IPO) as it chases further growth.
The acquisition of BT Sport would have allowed the streaming service to establish a foothold in the UK, one of the largest global sports markets, with an impressive portfolio of rights including the Premier League and UEFA Champions League, while confirming DAZN as a major player in UK sports broadcasting scene, along with providing a launch pad to floating on the stock market.
DAZN's failure to acquire BT Sport has led many to doubt the viability of DAZN in the UK and raising a question mark over the company's potential float plans later this year.
Discovery
Discovery, the US media powerhouse, and BT Group announced in February 2022 that they are in exclusive talks to create a sport joint venture in the UK and Ireland, with talks expected to conclude in the first half of this year, followed by a launch before Christmas. The proposed deal would see Discovery combine its Eurosport business in the UK and Ireland with pay-TV operator BT Sport. The companies are aiming for the 50/50 joint venture to be operational in 2022 pending a definite agreement and regulatory approval.
Discovery entered the global sports media business with its acquisition of Eurosport in 2014. The company immediately embarked on a new brand identity that would spearhead the start of an exciting new chapter for the sports broadcaster, shedding the "baggage" of its heritage of cheaper sports rights and see investment in premium content and production.
| | | |
| --- | --- | --- |
| Property | Market | Period |
| US Open | Europe | 2018 to 2022 |
| Olympic Games | Europe | 2018 to 2024 |
| Vuelta a Espana | Europe | 2021 to 2025 |
| FIS World Cup Events | Europe | 2021-22 to 2025-26 |
| Tour de France | Europe | 2022 to 2025 |
| Roland Garros | Europe | 2022 to 2026 |
| Australian Open | Europe | 2022 to 2031 |
Sports rights acquired by Discovery
However, in the UK, Eurosport's premium sports content delivers spikes in viewership such as the Olympics and tennis' Grand Slams or are more popular on Continental Europe such as cycling's Grand Tours and winter sports. Therefore, combining with BT Sport's premium rights, including soccer's Premier League and UEFA Champions League, as well as Premiership Rugby, would not only offer consumers a stronger and simplified combined sport offering, but provide more year-round content too.
Its potential tie-up with BT Sport would provide significant competition to Sky, which has been the dominant player in the UK broadcasting market for decades. Furthermore, with Discovery completing its acquisition of WarnerMedia from AT&T, with the merged company to be called, Warner Bros Discovery, to create a new global media and entertainment giant, the combination of premium sports rights from the joint venture (Eurosport and BT Sport) with Warner Bros Discovery's non-sports content (e.g., Discovery Channel, TLC, Animal Planet, Warner Bros. Entertainment, CNN, HBO, Cartoon Network) establishes a new major player in the UK broadcasting market with a complete portfolio of content across sport, film, television, and streaming.