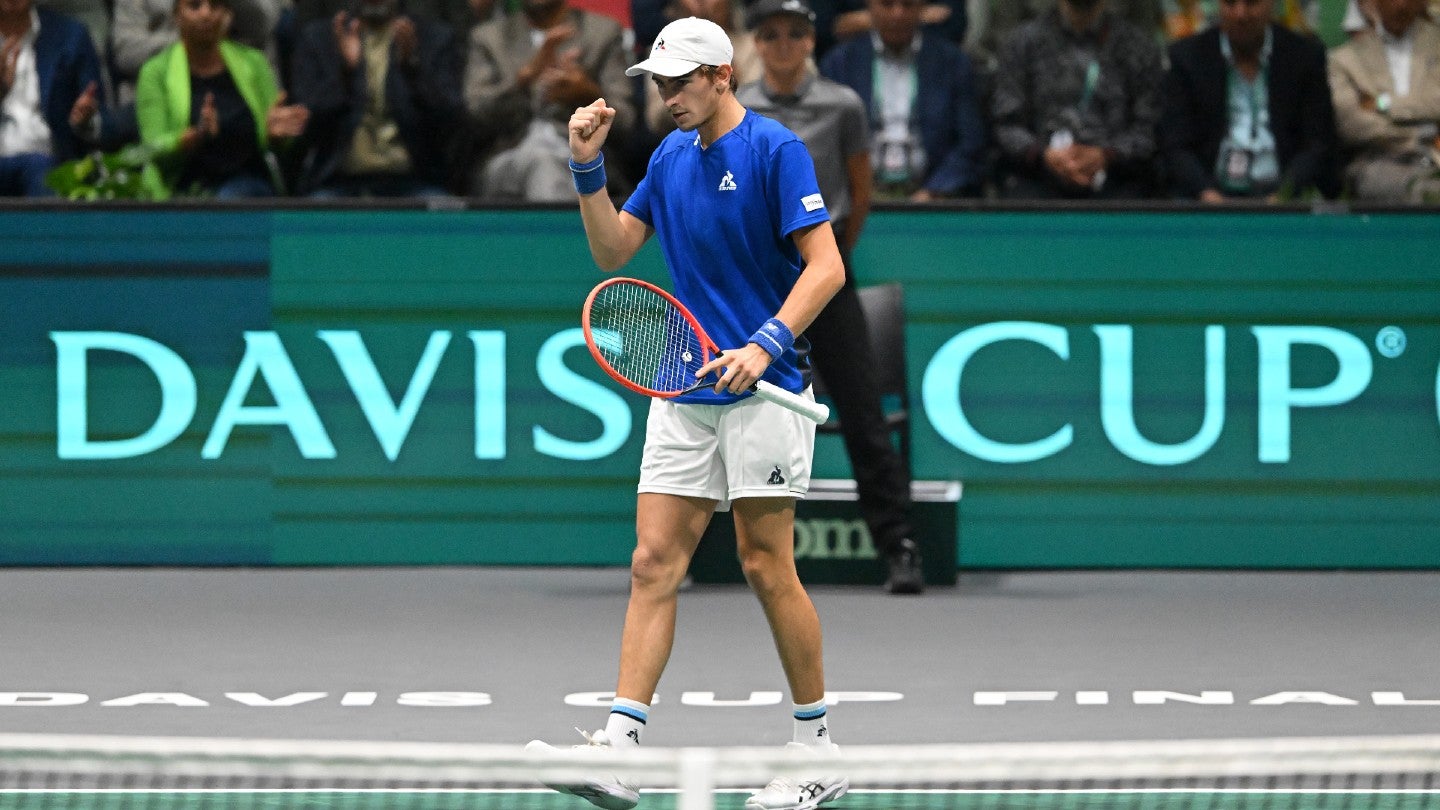 Infront Bettor, the betting division of the international sports marketing agency, has been announced as the new distributor of global data and betting streaming rights to International Tennis Federation (ITF) properties from 2025 to 2029.
Infront Bettor replaces rival Sportradar after successfully bidding for the ITF's request for proposal process that began in early 2023. It is the first deal the betting arm has secured in tennis and includes betting video rights to the men's Davis Cup and women's Billie Jean King Cup national teams tournaments from 2026 onwards.
The ITF said the agreement represents a "significant financial uplift" on its current agreements, with the RFP attracting several bidders. Last year, the federation said it generated $20.8 million from the sale of data rights, while it reeled in $11.4 million in 2021.
ITF chief executive Kelly Fairweather said: "Bringing matches alive through live scoring and streaming is at the heart of the fan, participant, media, and market engagement in our competitions, as well as being pivotal to growing our game and essential to integrity. We're delighted to appoint Infront as our official data partner from 2025-2029.
"Tennis fans are at the center of what we do at the ITF and the new partnership with Infront will enable us to provide a better end-to-end experience for all fans. We will also see innovation out on the court and a significant financial uplift from these rights that we will use to support the player pathway and the development of tennis globally."
Innovations set to be introduced under the new deal will include new umpire scoring technology delivered through the supply by Infront of more than 650 handheld devices transported worldwide to ITF events.
There will be data coverage for over 58,000 matches annually and the ITF is looking to generate more from the sale of its betting data rights, given the volume of matches and betting content compared to other federations.
Over 23,000 games are set to be produced by Infront for streaming on betting sites each year. The ITF has promised to "provide more streaming and production than has ever been done before," while "comprehensively covering many tiers of the TIF competition structure."
Infront will also create a 'Level 3' computer vision data solution that will deliver "deeper tennis metrics for an enhanced fan experience, creating new commercial opportunities and developing compelling data stories around ITF events."
Chris Catling, senior director of Infront, said: "This partnership is monumental for Infront. We've been diligently working on expanding our operations in this area of our business, specifically what we can offer our range of customers when it comes to data.
"The Infront technology arm, The Lab, will be key to driving technology innovation. This agreement with the ITF, an Olympic federation, is a testament to our efforts and we look forward to implementing our innovative solutions with the ITF and collaborating with them to elevate the growth of tennis."
The deal comes directly after Infront Better announced a new five-year partnership with LFP, French soccer's top-tier league structure. That deal will see it offer the LFP computer vision data solutions and provide data tracking and visualizations.