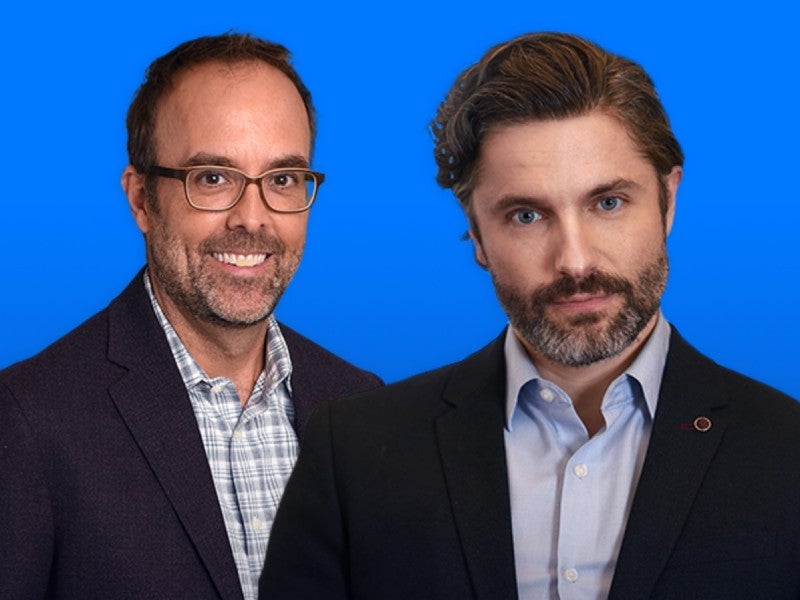 FanDuel, the US-based fantasy sports firm, has made two key in-house executive appointments to bolster its senior management team.
Christian Genetski has been promoted to the role of president, while Mike Raffensperger has been named to the newly created position of chief commercial officer.
Both executives will continue their long tenures with the firm and "provide FanDuel with important leadership continuity."
Genetski and Raffensperger will each report to chief executive Amy Howe.
Howe previously served as president but was named as permanent chief last October after initially holding the title on an interim basis following the departure of Matt King in July 2021.
As president, Genetski will oversee all of FanDuel's business development, partnership, corporate strategy, and government affairs units.
He will also be responsible for "driving FanDuel's vision and execution of strategic partnerships and new business initiatives to extend the company's leadership position."
Previously FanDuel's chief legal officer, the fantasy sports firm has credited Genetski with playing a key role in working with legislators, regulators, and industry counterparts across the US to unlock sports betting in the country and building the regulatory framework operators follow.
FanDuel said Genetski navigated the company and the daily fantasy sports industry through "a series of existential regulatory challenges," most notably when he brokered an agreement with the New York State attorney general that paved the way for New York to legalize and regulate daily fantasy sports along with more than 20 additional states.
Genetski also played an important role in securing market access partnerships with professional sports franchises, as well as official partnerships with basketball's NBA, American football's NFL, ice hockey's NHL, and golf's PGA Tour.
As chief commercial officer, Raffensperger will oversee revenue generation across FanDuel's sportsbook, casino, racing, daily fantasy, and free-to-play platforms.
The new position significantly expands Raffensperger's duties to include commercial leadership, which had previously been run by Howe.
In addition, he will also assume oversight for FanDuel's content and programming assets including the company's cable network, TVG.
Previously FanDuel's chief marketing officer, Raffensperger will continue to lead both the marketing and now commercial units, "forming a more cohesive structure that better positions the company for success into the future."
During his tenure as CMO, FanDuel has credited Raffensperger's leadership for helping to "fuel the explosive growth and market share dominance."
Howe said: "It cannot be overstated how seminal both Christian and Mike have been to not only the success of FanDuel but to the industry more broadly. Each has helped nurture and evolve FanDuel from an innovative upstart to the dominant market leader in sports betting and i-gaming. I am delighted to expand their roles as we continue into the future.
"Keeping Christian's deep institutional knowledge within FanDuel was critically important to me. In his expanded role, Christian's expert voice will impact decisions that are vital to creating a sustainable long-term business, while providing critical continuity for FanDuel to thrive in the future.
"Similarly, Mike's leadership of our revenue producing commercial units and marketing is a structure we believe best positions us for growth and reflects how important his performance has been to our success."