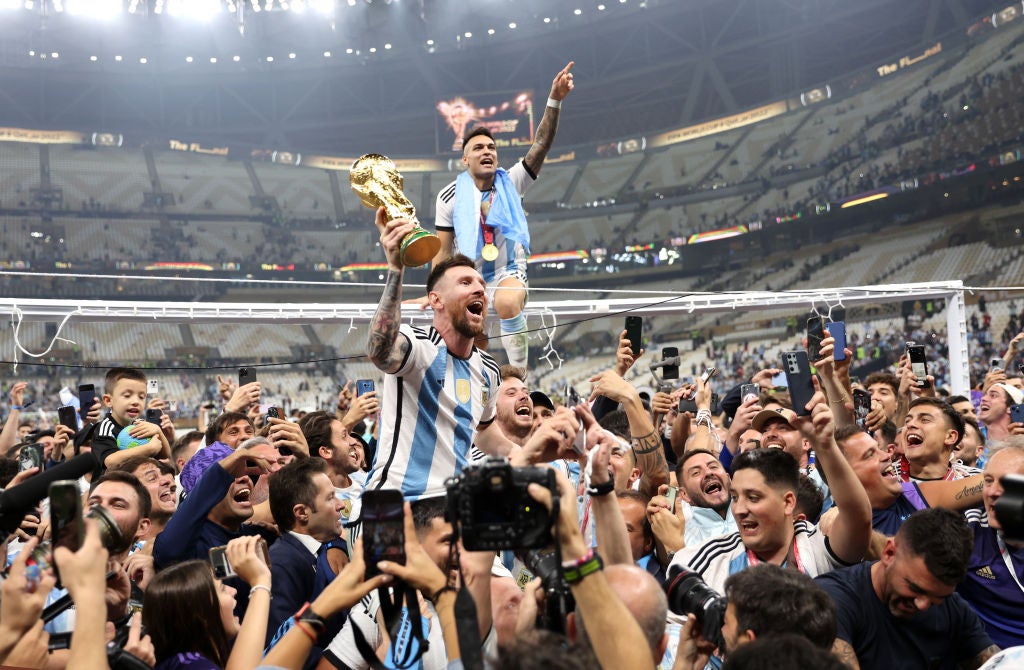 Six months have passed since the 2022 FIFA World Cup in Qatar. The competition, which culminated with a memorable final between Argentina and France, was the most viewed tournament in its history, surpassing previous host Russia in 2018, according to soccer's world governing body FIFA.
In the decade prior to the tournament, Qatar, also one of the world's largest producers and exporters of liquefied natural gas (LNG), engaged in a mega-spending spree on infrastructure projects as well as efforts to attract foreign direct investment (FDI).
Doha faced challenges ranging from allegations of corruption in winning the World Cup bid as well as the Saudi Arabia-led boycott between 2017 to 2021. It also had to contend with criticism over the treatment of migrant workers.
Indeed, the World Cup increased inward FDI, and it also boosted Qatar's reputation on the international stage – but what kind of legacy has the competition left and what is the future for FDI in Qatar?
Doha's glory decade (2010–22)
Since winning the bid in 2010 to host the 2022 World Cup, Qatar, a small Gulf monarchy with little football history, spent an estimated $220 billion on key infrastructure and tourism projects.
Around $10 billion went towards the construction of seven new stadiums as well as the renovation of Khalifa International Stadium. The rest went towards major infrastructure projects including the improvement of the country's road network, the Doha metro, and adding around 30,000 rooms via new hotels, as well as real estate projects like the Lusail development.
How well do you
really

know your competitors?

Access the most comprehensive Company Profiles on the market, powered by GlobalData. Save hours of research. Gain competitive edge.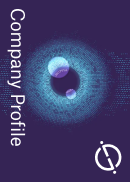 Company Profile – free sample
Thank you!
Your download email will arrive shortly
Not ready to buy yet? Download a free sample
We are confident about the unique quality of our Company Profiles. However, we want you to make the most beneficial decision for your business, so we offer a free sample that you can download by submitting the below form
By GlobalData
Other notable projects included the expansion of Hamad International Airport which opened in 2014. The opening of Hamad Port in 2017 was another key project, and it has become one of the more important ports in the Middle East and North Africa region.
Qatar also sought to address its legal infrastructure to improve the business environment for international investors. In 2019, it introduced a foreign investment law that allowed 100% foreign ownership in certain sectors and for foreign investors to hold at least 49% of the stock of a listed company (more if authorized by the government).
Whilst these projects stemmed from the World Cup, they formed part of the Qatar National Vision 2030. Like other visions in the Gulf, it is an economic blueprint that seeks to diversify Qatar away from the energy sector.
The World Cup raised several challenges for Qatar, which blemished Doha's image and impacted FDI inflows.
FIFA's awarding of the World Cup to Qatar in 2010 came under high levels of scrutiny, and allegations of bribery. Whilst Qatar was cleared of corruption charges in 2014, Sepp Blatter, FIFA president at the time, has since said the tournament going to Qatar was a mistake and that he wanted the World Cup to go to the US.
On the regional front, Saudi Arabia, the United Arab Emirates, and Bahrain, along with Egypt, imposed an economic boycott against Qatar in 2017. The boycott transformed into one of the largest political crises in decades in the Gulf Cooperation Council (GCC). It resulted in logistical challenges for visitors and companies in the region. In January 2021, the boycotting GCC countries signed the Al Ula Declaration, lifting their economic blockades and resuming diplomatic relations with Doha.
The World Cup highlighted socioeconomic issues like the use of the kafala system. Under this system, private citizens and companies have almost total control over migrant workers' employment and immigration status. It is widely understood that the kafala system is rife with exploitation and lacks rights for migrant workers, often resulting in low wages, poor working conditions, and employer abuse.
Amid international pressure, Qatar began reforming its labor market in 2017, which included abolishing the kafala system, making it easier for workers to change jobs and leave the country.
FDI and soft power boost
Despite the preceding challenges, the World Cup increased FDI. Qatar attracted $29.8 billion in inward FDI in 2022, according to the Investment Promotion Agency Qatar (IPA Qatar). A total of 135 new FDI projects were recorded, creating 13,972 new jobs in 2022, IPA Qatar notes. IPA Qatar told Investment Monitor that more than 800 new foreign commercial establishments launched through Qatar's business licensing platforms in 2022.
Glenn Barklie, chief economist at Investment Monitor, says that Qatar has been one of the most recent FDI success stories.
"The country has seen its number of greenfield FDI projects increase almost sixfold in 2022 compared with 2019," he notes. "For context, in 2019, Qatar was the 79th leading country in terms of receipt of inbound greenfield FDI projects, according to GlobalData. In 2022, it moved up 45 positions to rank 34th."
Barklie highlights that the successful hosting of the FIFA World Cup placed the world's attention on Qatar and companies have witnessed its appeal.
"Indeed, there has been the expected boost in tourism FDI, which most large-scale events tend to bring," he says. "However, Qatar's key FDI sectors are software and IT services and business and professional services. Computer programming activities, hotel establishments, fintech, software as a service, advertising and marketing, and engineering have been key growth subsectors in the country."
During the first two weeks of the tournament, Qatar recorded only 765,000 international tourist arrivals, well short of its goal of 1.2 million. In response, authorities eased entry restrictions for GCC citizens and residents bid to boost ticket sales.
Overall, international tourist arrivals to Qatar were 2.5 million in 2022, representing a 315.5% increase compared with 611,000 in 2021, according to statistics from Qatar Tourism. Around 23% (or 595,000) came from Saudi Arabia. Other major source market arrivals included India, the UK, Kuwait, the UAE, and France.
Although tourist arrivals may not have met organizers' expectations, analysts say the World Cup boosted Qatar's reputation.
"The World Cup has left Qatar with an infrastructure which is world-class as well as with reserves of goodwill and soft power, especially among the Global South, but also a newfound popularity among many in the Arab world after a period of some tension," says Kristian Coates Ulrichsen, fellow for the Middle East at Rice University's Baker Institute.
No post-World Cup blues
Following a decade of strong growth, the IMF expects Qatari economic growth to normalize to around 2% to 2.5% in 2023–24, thanks to robust domestic demand and continuing LNG expansion.
Ulrichsen says the task for Qatari policymakers will be to maintain FDI inflows and economic growth now that the pipeline of World Cup-related projects is over, adding that part of this will come from the two-phased expansion of the North Field.
The most important economic project in the post-World Cup era, the North Field Expansion project expands the world's largest single non-associated LNG field, offshore north-east of Qatar. The expansion will increase Qatar's output by around 64% and is due to be completed by 2027.
The IMF believes that Qatar's medium-term economic growth is likely to increase to around 4% to 4.5% after the North Field expansion starts boosting LNG production.
Organizations like the International Institute for Finance, a Washington-based think tank, say that the project will require more FDI to increase the production capacity of LNG, given the large proven gas reserves.
Becoming a sports and tech hub
Qatar is seeking to further position itself as a sports event hub to attract international companies and FDI. IPA Qatar sees the sports ecosystem (including events, e-sports, and sports data and analytics) as an important area for FDI and economic diversification.
The energy-rich state will host events including the Asian Cup 2023, the World Swimming Games in 2024, and Asian Games in 2030. Qatar is also reportedly working on a bid to secure the 2036 Olympic Games. All of these are expected to further boost Doha's soft power and attract FDI.
The technology sector is also set to play an important role in Qatar's efforts to attract FDI. The digital economy is a key pillar of National Vision 2030 and authorities are keen to attract international companies. Most recently, in May 2023, Google opened a cloud data region in Qatar. Similarly, in August 2022, Microsoft opened its first data center in the country.
Qatari authorities are also looking to enhance its local capital markets to attract international asset managers. For example, in March, the Qatar Stock Exchange (QSE) announced plans to introduce a derivatives market, which will enable investors to trade futures and options in the local market.
To support these efforts, in May, Qatar Investment Authority, the country's sovereign wealth fund, launched a $275 million market-making program on the QSE. It said that this program will enhance liquidity, improve price discovery and diversify the capital markets.
Money well spent?
Indeed, the World Cup improved Qatar's infrastructure, increased FDI, and jump-started economic diversification efforts. It also boosted Doha's reputation by highlighting its ability to successfully host a large-scale event. Qatar will look to build on this success and further promote itself as a key sporting venue.
Conversely, the World Cup exposed socioeconomic issues like the role of the kafala system and Qatar's slow speed in updating its labor regulations.
Nonetheless, the World Cup has paved the way for Qatar's next stage of economic development and the sectors that will play a key role in attracting inward FDI.