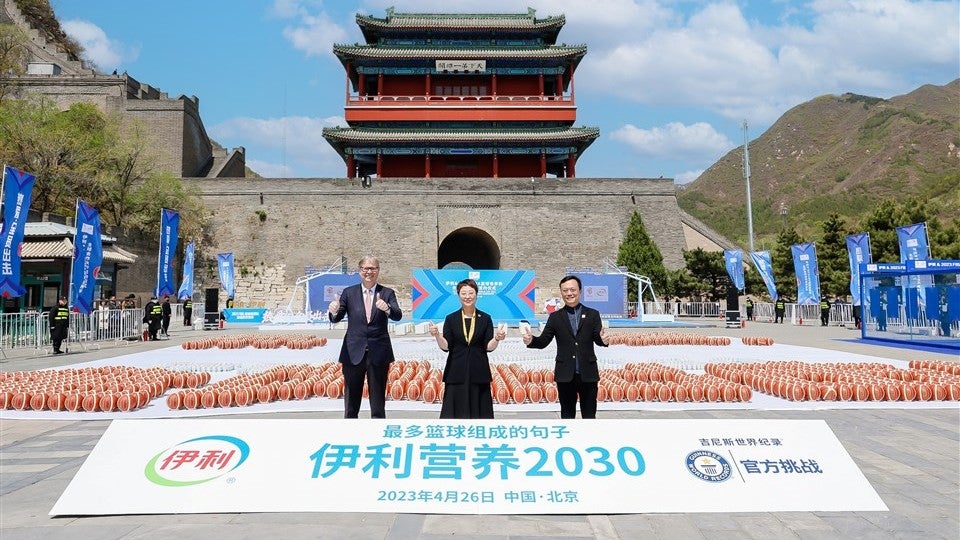 Chinese dairy company Yili has become a global partner of FIBA, basketball's international governing body.
The agreement will give Yili on-court branding at the 2023 FIBA Basketball World Cup in August. It will also be a co-presenter of the FIBA Basketball World Cup App, and Yili-branded towels will be used at the tournament.
Elsewhere, the company will promote the partnership on its own products, as well as those of its sub-brands.
The deal was brokered by FIBA Marketing, the strategic partnership between FIBA and Infront.
The new tie-up adds to Yili's existing global partnership with the Asian Football Confederation's national team competitions until 2024.
Its previous sporting partnerships have included the 2008 Summer Olympic Games in Beijing and the 2022 Winter Olympic Games also in the Chinese capital.
FIBA secretary general Andreas Zagklis said: "We are thrilled to be able to welcome Yili to the FIBA family as our latest global partner. Being a brand leader in Asia would be of huge significance at any time, but especially taking into account the upcoming FIBA Basketball World Cup 2023 in the region that has a combined population of over half a billion people.
"Yili also already has significant expertise and experience in sponsoring major sporting events and competitions, so we are confident this is a great partnership that will prove successful for both of us."
Liu Chunxi, executive president of Yili Group, added: "We are very happy to become a FIBA global partner, and everyone at Yili is excited by the possibilities it provides, both in terms of being able to grow our brand and in helping to make basketball even more popular.
"The FIBA Basketball World Cup is one of the largest events in international sport and we are looking forward to helping to promote it and using such a big tournament to showcase our brand and products globally. It feels like a great fit for us."