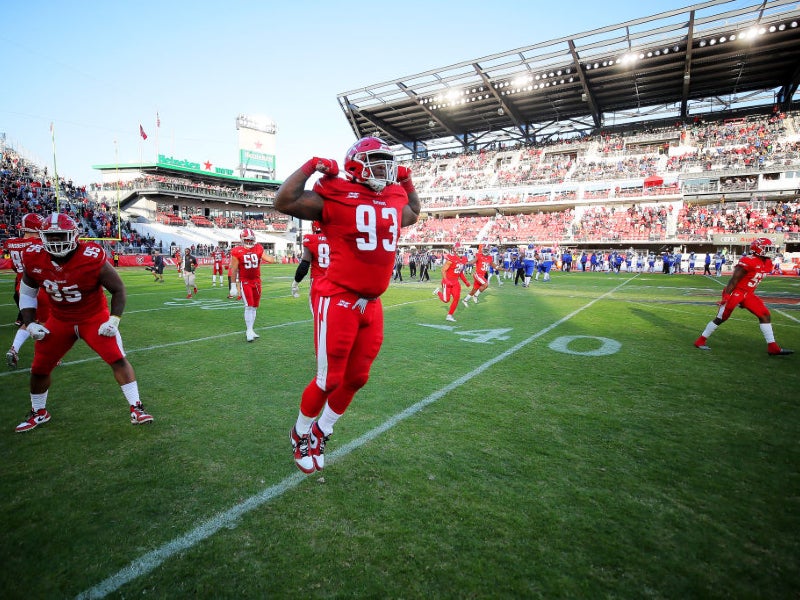 The XFL, the American football league set to return in 2023 after a three-year absence, has once again entered into a deal with Connect Partnership Group through which the firm has become the league's sponsorship sales agency.
The pair will "work together to enhance and executive the league's comprehensive corporate partnership strategy", a joint release has said.
The initial collaboration between the league and Connect was struck when the modern eight-team XFL launched in 2020 (only to then shut down for financial problems caused by the coronavirus pandemic soon after), with this new deal being an extension of that agreement for the league.
The league's chief business officer, Jordan Schlachter, will work with Connect to "create mutually beneficial and immersive partnerships between leading brands and the XFL", with the collaboration set to "link data analytics, creativity, strategy and sales under one umbrella."
Russ Brandon, the XFL's president, said: "This partnership builds upon the momentum of the XFL's refreshed brand vision under new ownership and opens the door for attractive new opportunities to co-create with partners and brands that share our passion for innovation and excellence."
Ben Cahalane, co-founder at Connect, added: "Connect is excited to again earn the XFL's trust as their partnership sales and strategy teammate … We have already received overwhelmingly positive feedback from brands, which adds to our excitement for co-creation and growth."
The XFL was relaunched by Vince McMahon in February 2020 – 19 years after its first and only other season in 2001 – but was suspended five weeks into its 10-week season.
After the XFL declared bankruptcy in August 2020, only a few weeks after launching, actor and former professional wrestler Dwayne Johnson alongside his ex-wife and business manager and their partner US investment firm RedBird Capital purchased the league for $15 million.
Their revamped version of the XFL will get back underway next year.
In mid-May, the new-look competition announced a four-year rights deal with US media giant Disney that will see every game broadcast across the media giant's ABC, ESPN, and FX networks to maximize exposure.
The deal, running from 2023 to 2027, includes coverage of 40 regular season games, two playoff semi-finals, and a title game, which will be broadcast on a combination of the free-to-air network ABC and pay-television channels ESPN and FX.
In March, the XFL announced a trio of senior appointments in Paul White, Anthony Zucconi, and Amanda Yan ahead of its planned relaunch.
Today (June 8), the league has further boosted its leadership team by bringing in Lisa Feigenbaum as senior vice president of ticketing.
She will head up the ticketing sales and operations for both the league itself and for the eight teams involved and will report to the organization's chief marketing and content officer, Janet Duch.
Her previous roles in sport have encompassed professional basketball – both men's and women's – as well as lacrosse.
Regarding Feigenbaum's appointment, Brandon said: "We are thrilled to have Lisa join our team to lead our ticketing strategy. Her experience in driving revenue through ticket sales and partnerships and industry knowledge in creating non-traditional revenue streams will be essential for the XFL."