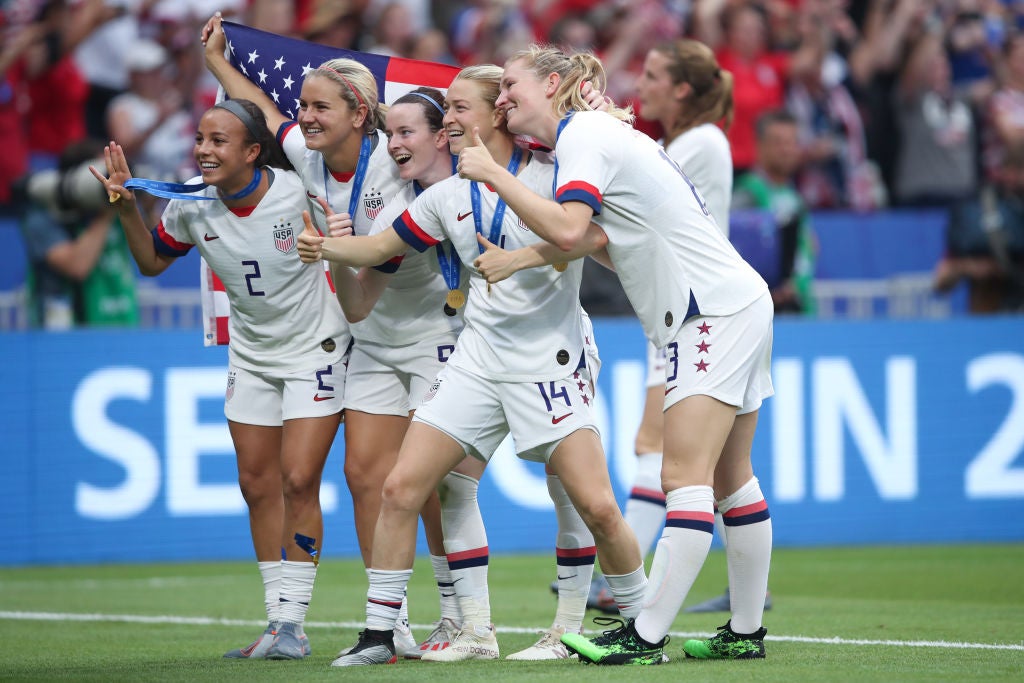 Xero, a New Zealand-based business management software firm, has been named as a women's football partner of FIFA, soccer's global governing body.
The deal, announced yesterday (April 12) and specific to women's soccer, was agreed via a dedicated sponsorship program FIFA created for the women's game in December, which will become operational at the end of this year.
The partnership covers next year's FIFA Women's World Cup in Australia and New Zealand, as well as the 2024 and 2026 editions of both the Under-20 Women's World Cup and the Under-17 Women's World Cup.
According to FIFA, Xero intends to use the partnership to "champion women's soccer and to further empower women working in small businesses and their communities around the world."
Two specific FIFA women's soccer development programs will also be supported through the agreement.
Sarai Bareman, chief women's soccer officer at FIFA, said: "Not only is this a momentous day for women's soccer globally, but as a proud New Zealander, I am so excited that FIFA is partnering with a company that was founded in New Zealand … To have a brand on board that is so passionate about empowering women – and especially one from a co-host of the next FIFA Women's World Cup in 2023 – is wonderful to see."
Rachael Powell, chief customer officer at Xero, added: "This global partnership not only gives us a platform for brand visibility around the world, but it also provides a fabulous opportunity to create deeper relationships with small businesses and communities that support the growth of the women's game."
The 2023 Women's World Cup will take place across nine cities in Australia and New Zealand between July 20 and August 20 next year – the first time the event will take place in the southern hemisphere.
It will also be the first time the tournament comprises 32 teams, up from 24 currently.
FIFA secured its first partner specifically covering women's soccer in late December – a week after it launched the program – with international credit card giant Visa coming on board.
That brand has also secured sponsorship rights across multiple tournaments over the next three years and will become the exclusive payment provider at next year's Women's World Cup.
The sponsorship package reworking by FIFA (which will become operational at the end of the ongoing 2019-22 rights cycle) gives brands the opportunity to choose which of three verticles – men's, women's, or esports – they commercially partner with.
The current model, put in place in 2013, gives six to eight official 'FIFA Partners' sponsorship rights to every FIFA competition, including men's, women's, and esports'.
Below this, there are then separate tiers on a lower level for specific men's and women's events. In total, the men's game has three tiers, while there are two for its women's equivalents.
While the governing body has retained its highest all-encompassing 'FIFA Partner' category under the new system, however, it has offered more clear delineations between its second-tier men's, women's, and esports packages, with all three sectors now having three levels each.
A brand that chooses the 'Women's World Cup Sponsor' package, for example, will have exactly the same rights for the female game as it would by choosing the men's World Cup Sponsor package for the male equivalent.
In total, brands have the option of 10 packages, with the changes having come into effect before the cycles start for the 2023 Women's World Cup and the 2026 men's equivalent.
With regards to the Women's World Cup, in some markets, the competition is still bundled together with the men's edition and other Fifa competitions, but in others, including France and the UK, it is sold by itself.
FIFA had been working to unbundle the sponsorship rights for its specific women's competitions over the 18 months before the changes came into effect in December.