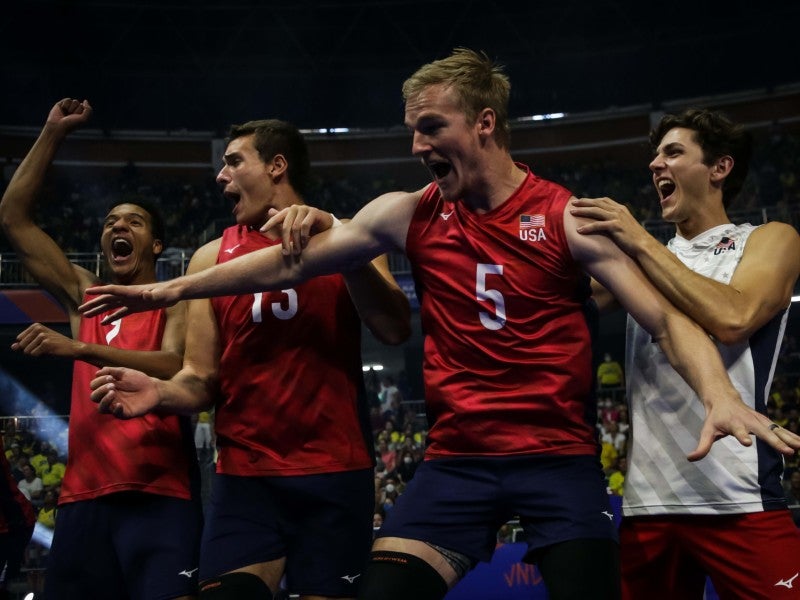 Volleyball World, the joint venture between the international volleyball federation (FIVB) and CVC Capital Partners, has today (July 8) announced a strategic partnership with Mizuno, the Japanese sportswear brand.
The deal, struck during the ongoing Men's Volleyball Nations League (VNL) event in Osaka, Japan, has a "focus on increasing sales and delivering commerce objectives", according to Volleyball World.
Volleyball World's chief executive, Finn Taylor, said: "I believe our strategy to become the global hub for volleyball fans is exciting for brands like Mizuno, who see the huge commercial potential the sport has to connect them with a highly desirable audience.

"The partnership also assists us in connecting with volleyball fans around the world."
Mark Kaiway, the head of marketing at Mizuno, added: "As Volleyball World has become the main global destination hub for volleyball fans, it's our aim to continuously provide innovative products, technologies, and engaging stories that will truly reflect our commitment to the sport of volleyball. We look forward to a successful future together."
Yesterday (July 7), Volleyball World agreed to a new partnership with crypto casino and sports betting platform stake.com.
The firm is serving as the official betting partner of the ongoing Osaka VNL event.
Last week, both Volleyball World and the FIVB entered into a major eight-year commercial deal with the Asian Volleyball Federation (AVC).