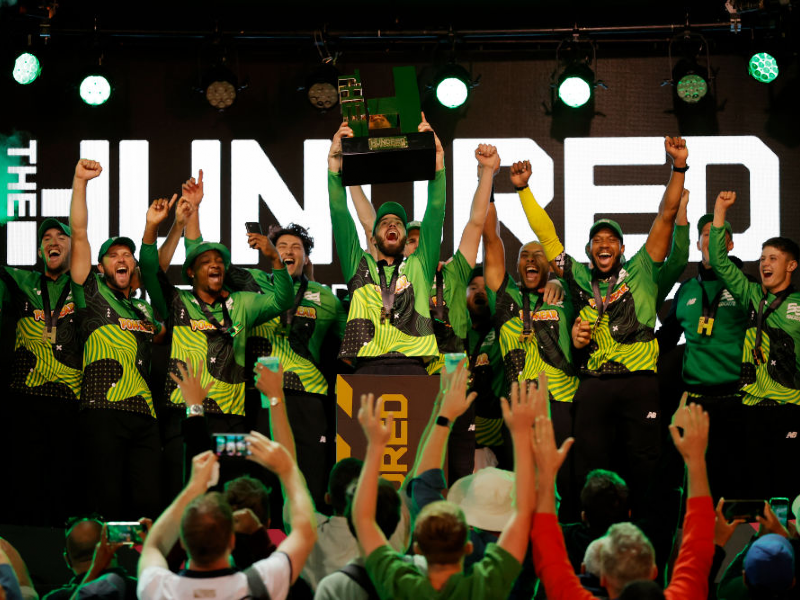 Vitality, the health-focused insurance company, has today (August 1) expanded its sponsorship of The Hundred, English domestic cricket's shortest format, adding its branding to the backs of all players' shirts as well as to their official training wear.
The brand, which has been a partner of the England and Wales Cricket Board (ECB) governing body since 2013, will also continue as The Hundred's official wellness partner, and as the title partner for the 'wildcard pick', through which each of the competition's eight men's teams determines the final slot in their squad before each edition of the tournament.
The new relationship – struck ahead of the start of season 2 on August 3 – now means Vitality is the tournament's inaugural back-of-shirt and training gear sponsor, covering both the women's and men's editions.
The initial deal covering The Hundred between the ECB and Vitality was struck in October 2019 and will cover the initial three editions of the tournament – 2021, 2022, and 2023.
The tie-up, extended through the CSM Sport and Entertainment agency which is The Hundred's sponsorship partner, entails Vitality having a presence both in-stadia and on the competition's online channels, in terms of marketing its products.
The overall relationship between the ECB and Vitality also includes that brand serving as the title partner of all Twenty20 cricket played in England and Wales – international games as well as the men's Vitality Blast T20 domestic competition.
In addition, the brand is the official wellness partner for men's test match international cricket.
In other sports, meanwhile, the company sponsors England Netball, as well as the England women's hockey team.
Rob Calder, The Hundred's commercial director, (with whom GlobalData Sport will be publishing an exclusive interview later this week) said: "Vitality has built a strong relationship with cricket and we are pleased to extend our partnership ahead of the second year of The Hundred, as our first back of shirt and training wear sponsor.
"We look forward to working with them throughout this year's competition and into the future."
Neville Koopowitz, Vitality's chief executive, added: "With the start of The Hundred rapidly approaching, we're delighted to be able to announce this extension to our partnership.
"With The Hundred being such an exciting game and format, it is already drawing an entirely new group of fans to the sport which we know first-hand will, in turn, inspire many more people to take up and participate in the game …"
Other competition sponsors include KP Snacks, New Balance, New Era, Vitality, Lifebuoy, Sure, Masuri, Dream 11, Robinsons (the last brand to come on board, in May this year), and Xplora.
The competition's top-tier principal partner is UK online car retailer Cazoo.