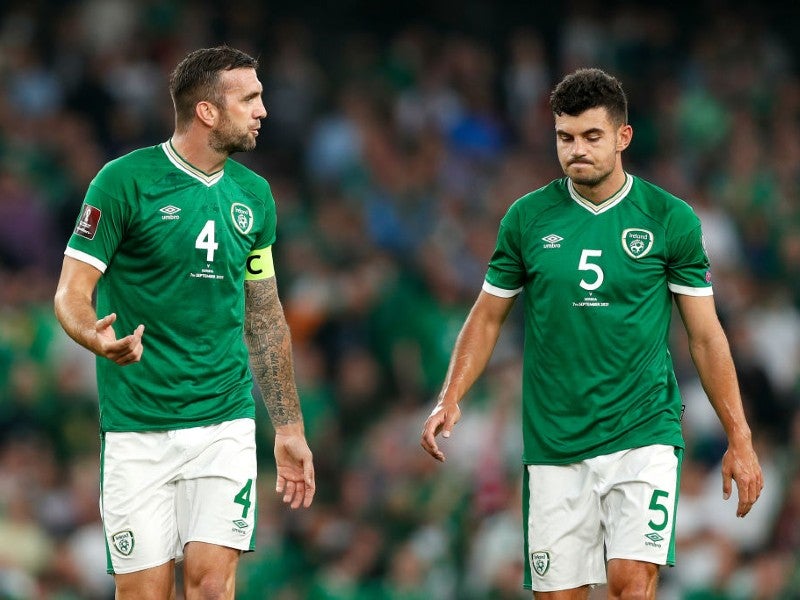 The Football Association of Ireland (FAI), the national soccer body, has terminated its kit supply deal with JACC Sports Distributors, the Irish sportswear firm that has distribution rights for both Umbro and New Balance in the country.
The agreement was due to run until 2026, but the governing body has taken the decision to cancel the partnership four years early.
The FAI signed that six-year deal – an extension – in July 2019 for its national teams to wear kits supplied by JACC Sports.
Through that agreement, Umbro returned as the Republic of Ireland's kit supplier in 2020, three years after its previous long-standing relationship ended.
JACC Sports has supplied Umbro kits to the Irish team since 1994, bar a three-year period between 2017 and 2020 when New Balance kitted out the country through a deal it also negotiated.
In a statement released yesterday (October 24), the FAI said it had terminated its sponsorship agreement with JACC Sports "in accordance with the terms of the agreement."
The national body added: "The FAI would like to thank JACC Sports for all its support to the association over the years and wishes it all the best in the future. The association respects the confidentiality of the parties and will not be making any further comment on this matter."
However, the matter could end up in court as JACC Sports is now seeking to open legal proceedings against the FAI for prematurely ending the contract.
In response, the company released a statement of its own in which it hit out at the FAI for going public with the news despite refusing to agree to the contract termination.
JACC Sports said: "We reject fully any purported effort by the association to terminate the agreement …"
"We find it highly irregular and unwarranted in terms of any working relationship, that the association's longest standing, most loyal sponsor, and the sponsor which has contributed more financially than any other sponsor to the association would be treated this way.
"The fact that [FAI chairman] Roy Barrett and the FAI have chosen to go public with something that we have rejected seems agenda-fuelled at best and malicious at worst. We are taking legal advice and will not be making any further comment at this time."
As well as a potential court case, the FAI will also have to find a new kit supplier ahead of the country's next set of games in November – friendlies against Norway and Malta.
Some reports in Ireland have suggested that the FAI may already have a preferred supplier lined up to take over from JACC, and any new provider will want its product launched well in advance of the Christmas period.
Image: Oisin Keniry/Getty Images